Who Plays 4 Town in Turning Red
Turning Red is an American computer-animated coming-of-age fantasy–comedy film written by Julia Cho, Domee Shi, and directed by Domee Shi.
It is produced by Lindsey Collins. The film is distributed by Disney+, Walt Disney Studios Motion Pictures. However, the production companies are Pixar Animation Studios, Walt Disney Pictures, Pearl Studio, Sparkle Roll Media. Turning Red has been Rated PG for thematic material, suggestive content, and language.
In this movie, a thirteen-year-old girl turns into a giant red panda whenever she gets too excited. And as if changes to her interests, relationships, and body were not enough, whenever she gets too excited or stressed, she "poofs" into a giant red panda due to her ancestors' association with the red pandas.
Members Of 4*town
Below, learn more about the members of 4*Town and find out who provides the voice behind each boy bander.
Robaire (Jordan Fisher)
Robaire is the dreamy leader of the band. He sings, dances, and plans on having a successful solo career in the future. The character is voiced by actor and multi-hyphenate Jordan Fisher. Jordan is a Disney icon who is most famous for his work in the Teen Beach movies and Liv & Maddie. He won Dancing with the Stars season 25 in 2017.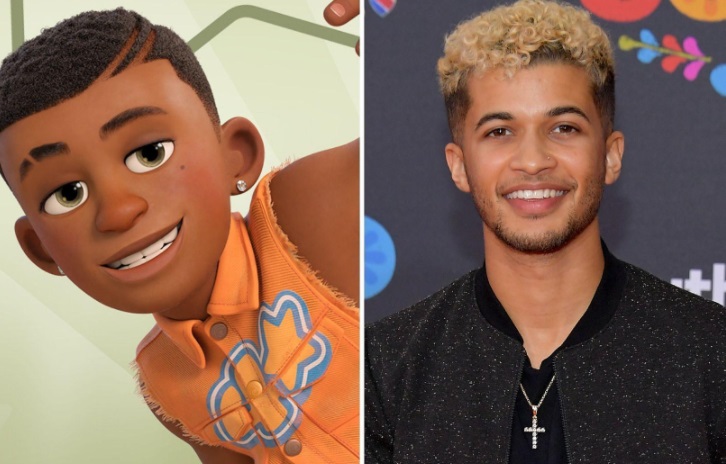 Tae Young (Grayson Villanueva) 
Tae Young is the youngest member of the group who dedicates his time off tour to rehabilitating wildlife. He's voiced by Grayson Villanueva. Villanueva is an actor, singer, editor, beatboxer, and vocal arranger. The only other film or television project that they appeared in was an episode of Modern Family back in 2017.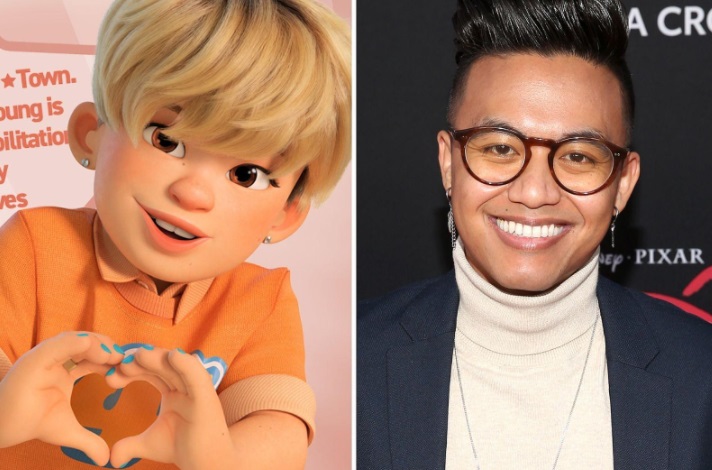 Aaron Z. (Josh Levi)
Aaron Z. is described as stoic and shy. He is the athlete of the group and is the best dancer and choreographer of 4*Town. He's voiced by Josh Levi. Levi is an actor, singer, and dancer that hails from Houston, Texas. He was a finalist on Season 3 of The X Factor.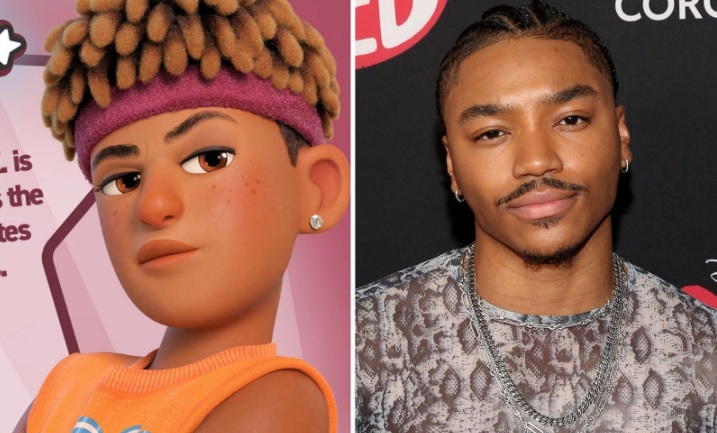 Aaron T. (Topher Ngo)
Aaron T. is the fast-talking comedian and acrobat of the group. He's in charge of breaking up the tension between its members when things get rough on the road. He's voiced by Topher Ngo. The emerging voice acting talent often shares song covers on YouTube.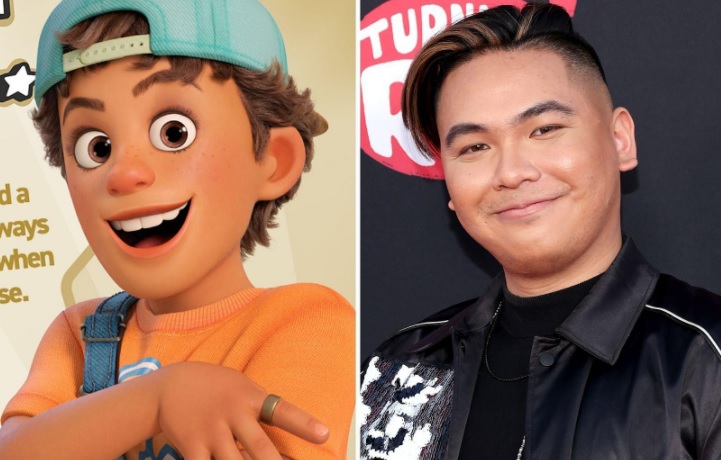 Jesse (Finneas O'Connell)
Jesse is the oldest member of the band and was in art school pursuing a ceramics degree before the band made it big. He's voiced by Finneas O'Connell, also known as FINNEAS. FINNEAS is known for co-writing and producing his sister Billie Eilish's music, as well as touring with her as a member of her band. He is also a successful pop artist in his own right and has worked with talent including Ringo Starr, Justin Bieber, Camila Cabello, Selena Gomez, and Halsey.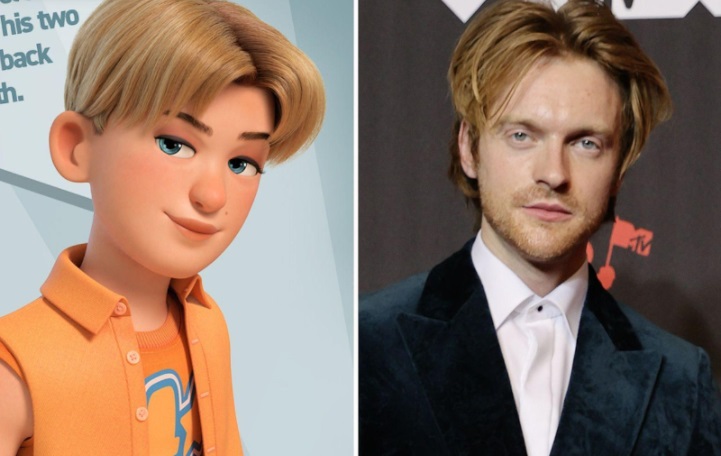 You can stream 4*Town's songs, 'Nobody Like U', '1 True Love', and 'U Know What's Up',