Wandavision Age Rating | Explained With Reason
Know  Wandavision age rating, the television series Wandavision is explained here. Why Wandavision received this age rating? Read the complete information here. wandavision parents guide in the UK, US, Canada, Ireland, Switzerland, and overseas. Wandavision MPAA rating.  Find Wandavision Parental Guidance here.
Wandavision age rating | director and production
The American television series Wandavision is based on the Marvel comic characters Wanda and Vision and created by Jac Schaeffer, produces by  Marvel Studios, and directed by Matt Shakman worldwide distributed by Disney Platform distribution.
Wandavision Official Poster and Details
[su_table responsive="yes"]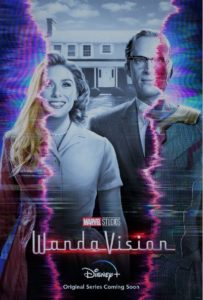 Note! If you already watched the movie, please inform us about the parental guidance here with your support, we can bring out a better vision to everyone.
Series Name –  Wandavision
Genre – Drama, Action, Comedy, Fantasy
Age Rating –  TV-PG
Release Date – 15 January 2021
Episodes- 9
Runtime – 29-49 minutes 
Official website–  wandavision
Wandavision TV series overview
Two superpowers Wonder and Vision are going to live in a new city for an ideal life but later they will get to know that everything is not as fine as it seems to be.
In the first episode, a newly married couple Wanda and Vision is going to a new town where they will see a board of house for sale and by her magic, Wanda pasted a tag of sold on that board that means she has bought that house. Wanda is doing her regular work as a housewife by using her magical powers. You will see some comedy scene in this episode now Vision will transform himself into a human and will go to the office.
Kissing seen in episode 2 you can say that the first 3 episodes are kids friendly as in these episodes you will see comedy scenes and magical powers. Mild use of profanity in episodes 5,6,9 and violence in episode 7 and some emotional scene in episode 9.
What is Wandavision age rating
?
MPAA – PG-13

BBFC – N/A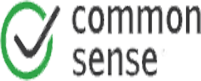 CommonSenseMedia  10+
Details of Parental Guidance for Wandavision
The TV series, Wandavision Age rating, is TV-PG
In fact, the age rating, fixed by MPAA( Motion Picture Association of America TV Series rating system),  BBFC, and commons sense. The board can decide who is allowed to watch the movies. Wandavision rated TV-PG for the contents shown in the movie. Including action, adventure, Comedy.
However, according to me, every different episode can be rated differently for the age rating of Wandavision not for the content shown in the series but for the point of understanding.
Wandavision age rating 13 in Argentina and 12+ in Australia and overseas. In addition, it is rated 12 in Brazil, M in Australia. Other ratings include 12+  India, PG13 in Singapore, and 12 in the Netherlands, 12+ in the United Kingdom, This includes the age rating of Wandavision TV Series in the US, UK, NZ, Ireland, Canada, Singapore, etc…
If you have watched the movie, please provide the comments and thus help other kids/parents with the age rating and its contents.
Explained Why Wandavision Received TV-PG Age Rating
 Action
Brief language
Frightening little bit
Scary
Mild Violence
Nudity not there
No sexual content
Adult Jokes
Adventurous
Need Parents Guidance
Mild Profanity
Mild use of Alcohol
Recommended by Amazon
What is Wandavision Runtime?
The movie Wandavision,total running time is 5 hour 50 minutes.
Wandavision age rating – Wallpapers and Images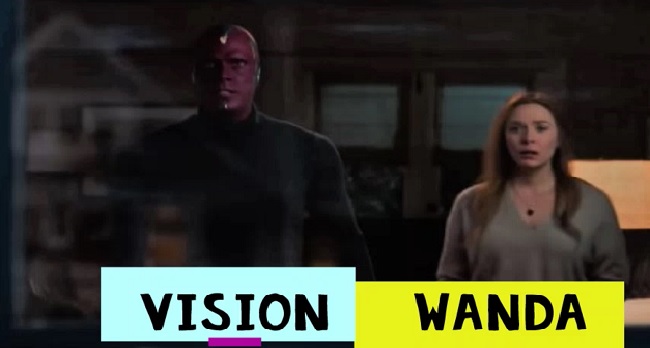 Official Trailer of Wandavision
Summary of Wandavision Cast
Elizabeth Olsen is in the role of Wanda an Avenger/scarlet witch having some special magical powers she can move objects from one place to another place, can change reality, and much more. Paul Bettany is in the role of Vision, he is also a formal Avenger and is created by artificial intelligence.
Also in the series, you will see Debra Jo Rupp as Sharon Devis, Fred Melamed as Todd Davis, Kathryn Hahn as Agatha Harkness, Teyonah Paris as Monica Rambeau,  Randall Park as Jimmy Woo an FBI agent, Kat Dennings as Darcy Lewis, and Evan Peters as Ralph Bohner, etc…
Stay tuned to get more updates on the age rating of all movies, tv shows, books, and games. Finally, any suggestions are always welcomed. Also, please make use of the comment box for your reviews. We are always providing all age ratings for kids, We will make the easy and best way for your kids.