Turning Red Merchandise 4 Town: Turning Red is an American computer-animated fantasy comedy movie released on March 11, 2022. Turning Red is directed by Domee Shi and produced by Lindsey Collins. The story of Turning Red is written by Domee Shi, Julia Cho, and Sarah Streicher.
 Turning Red is officially distributed by Walt Disney Studios and Motion Pictures together. The cinematography of Turning Red is done beautifully by Mahyar Abousaeedi and Jonathan Pytko and edited by Nicholas C. Smith and Steve Bloom.
The movie Turning Red is rated PG for the content shown in the movie. Although the movie does not contain anything that could disturb or hurt a very young audience out there still parents are advised to accompany their kids while watching this movie.
More about Turning Red
The movie is focused on a young Chinese-Canadian girl named Mei and her mother Ming. Mein is every energetic kind of girl who gets excited about very small things. Mei is living a good life until one morning when she found her turned out into a big red panda.
Mei gets very anxious about her transformation and started crying and shouting very loudly. Her parents in order to calm her down, explain to her the reasons behind her transformation. Ming told Mei that her maternal side of the family has this curse of turning into a red panda whenever excited.
Turning Red Merchandise 4 Town
The band named 4 Town from the movie Turning Red has launched a separate-real website. They shared this news via the Pixar Turning Red Twitter page.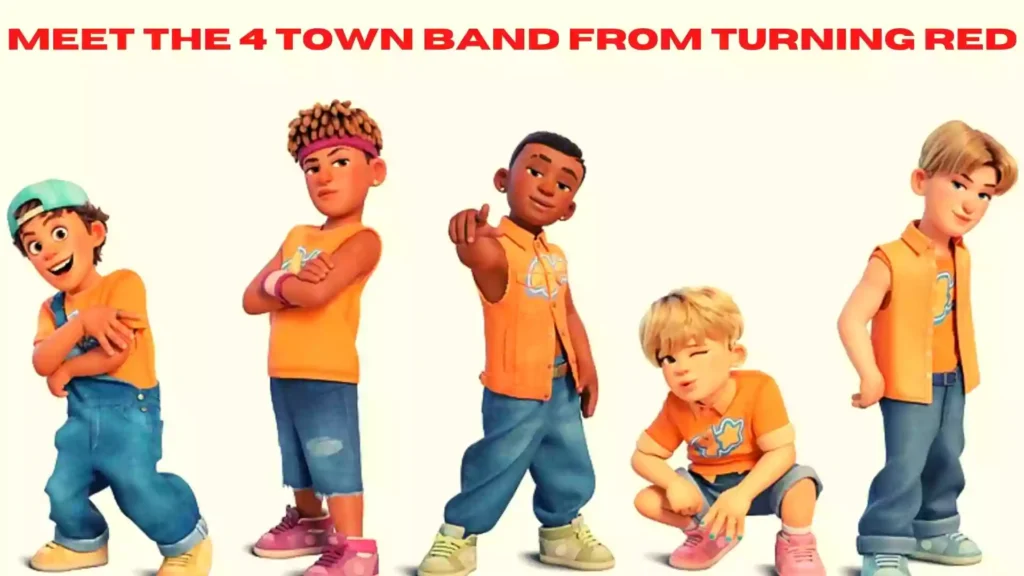 When you open the website, s short clip of the song "Nobody Like U" is played in the background. The tagline used on the homepage of the website says,
"Come back to watch, listen, and become a true 4 Townie 4 eva!"
On this website, viewers can expect short clips of new upcoming songs, their links, and sometimes a music video also. We hope that the makers take this website further to make the 4 Town band more real. They can use this website to announce tour dates and other related information.
Official Website: Disney+
Stay tuned to get more updates on the age rating of all movies, tv shows, Netflix, books, and games. Finally, any suggestions are always welcomed.
Also, please make use of the comment box for your reviews. We are always providing all age ratings for kids, We will make the easy and best way for your kids.