The Last Kingdom Parents guide and Age Rating
The Last Kingdom is a British historical fiction television Netflix series that is based on Bernard Cornwell's The Saxon Stories series of novels. The series is produced by Ben Murphy, and here in this article below, you will get to know The Last Kingdom Age rating and to know more about The Last Kingdom parents guide, release date, and cast.
Before letting your kids watch the film it is important for the parents to read about The Last Kingdom age rating and The Last Kingdom Parents Guide to know more about the shown content in the film, keep reading the article.
Official Poster and Details
The Last Kingdom Season 5 is scheduled to be released on March 9, 2022, by

BBC.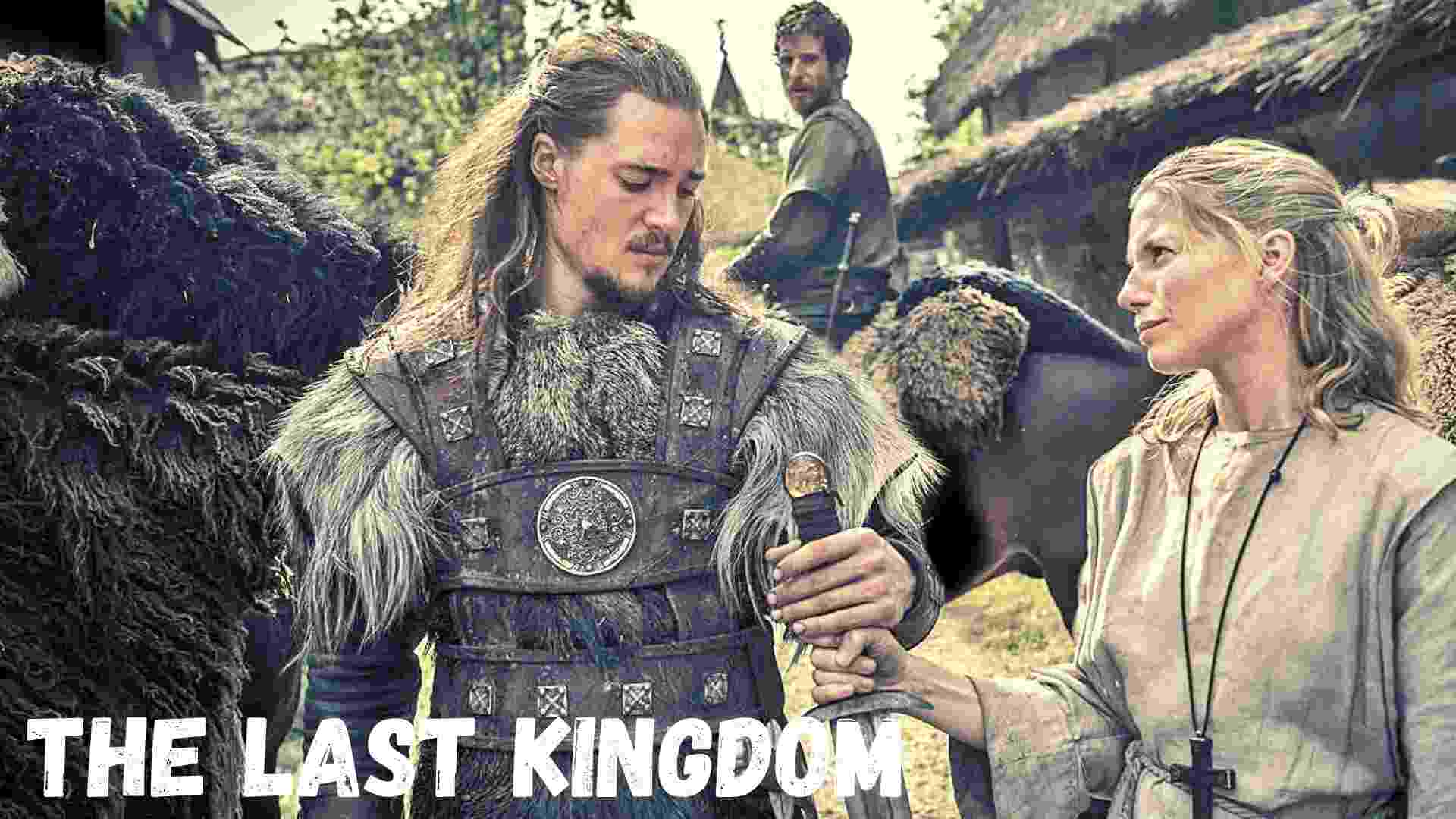 Note! If you have already watched the show, please inform us about the parental guidance here. With your support, we can bring out a better vision to everyone.
The Last Kingdom Official Synopsis
In the year 872, many of the separate kingdoms of what is now England have fallen to the invading Danes, leaving the great kingdom of Wessex standing alone and defiant under the command of King Alfred. Against this turbulent backdrop lives Uhtred.
Born to a Saxon nobleman, he is captured by the Danes and raised as one of their own. Forced to choose between his birth country and the people of his upbringing, his loyalties are ever tested. What is he? Saxon or Dane? On a quest to reclaim his birthright, Uhtred must tread a dangerous path between both sides to play his part in the birth of a new nation and ultimately recapture his ancestral lands.
The Last Kingdom Age Rating
The last kingdom is Rated TV-MA (For mature audience only) for intense and strong fantasy violence throughout the series, disturbing behavior, brief language, excessive sexual content including nudity, and alcohol use.
TV-MA Rated means Mature Adults Only. Program-rated TV-MA is intended to be viewed by mature, adult audiences and may be unsuitable for children under 17. Contains content that is unsuitable for children. Children Under 17 Requires Accompanying Parent or Adult Guardian.
The Last Kingdom Parents guide | Why The Last Kingdom is Rated TV-MA?
The last kingdom is Rated TV-MA for violence sex, nudity, substance, sexual violence, suicide, self-harm.

There are some sexual content and nudity shown in the movie.

Most of the sexual content isn't graphic.

There are many sex scenes shown, sometimes with nudity.

In one of the scenes, women's butts are seen.

Severe violence and gore are shown throughout the movie.

Each season is more gruesome with the actual acts of violence.

Plenty of Blood is shown.

The moderate use of profanity.

Words like sh*t, c0*k, f*k are spoken multiple times.

Consumption of alcohol.

Use of weapons like swords, axes for killing, and murders.
The Last Kingdom Wallpaper and Images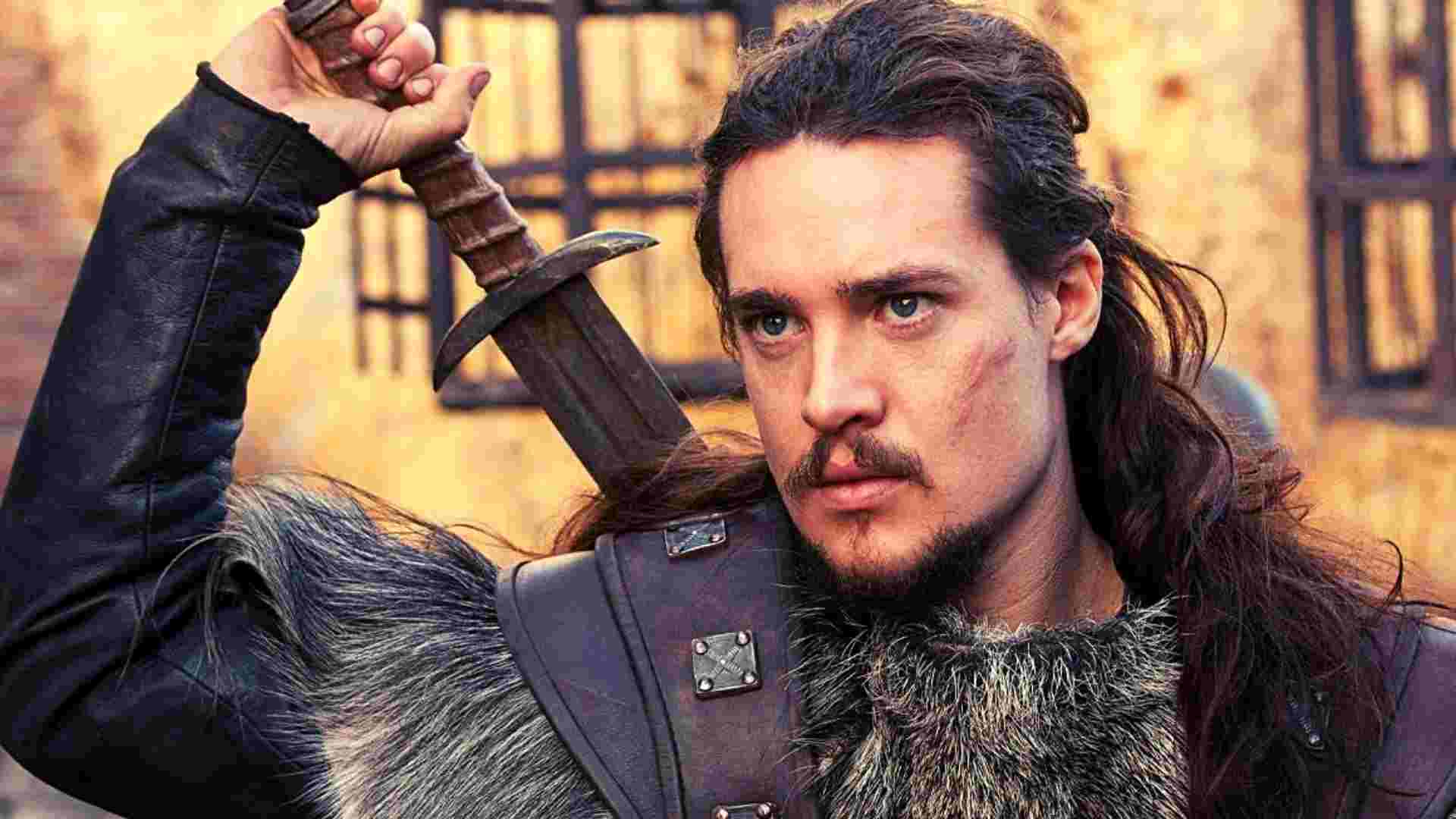 Who is in the cast of The Last Kingdom?
Alexander Dreymon as Uhtred of Bebbanburg

David Dawson as King Alfred

Tobias Santelmann as Ragnar the Younger

Emily Cox as Brida

Adrian Bower as Leofric

Thomas W. Gabrielsson as Guthrum

Simon Kunz as Odda the Elder

Harry McEntire as Aethelwold

Rune Temte as Ubba

Joseph Millson as Aelfric

Brian Vernel as Odda the Younger

Amy Wren as Mildrith

Charlie Murphy as Queen Iseult

Ian Hart as Beocca

Eliza Butterworth as Aelswith

Thure Lindhardt as Guthred

Eva Birthistle as Hild

Gerard Kearns as Halig

David Schofield as Abbot Eadred

Peri Baumeister as Gisela)

Peter McDonald as Brother Trew

Mark Rowley as Finan

Alexandre Willaume as Kjartan

Julia Bache-Wiig as Thyra

Ole Christoffer Ertvaag as Sven

Björn Bengtsson as Sigefrid

Cavan Clerkin as Father Pyrlig

Arnas Fedaravičius as Sihtric

Christian Hillborg as Erik

Jeppe Beck Laursen as Haesten

Toby Regbo as Aethelred

Millie Brady as Princess Aethelflaed

James Northcote as Aldhelm

Adrian Bouchet as Steapa

Ewan Mitchell as Osferth

Simon Stenspil as Dagfinn

Timothy Innes as Edward

Thea Sofie Loch Næss as Skade

Ola Rapace as Earl Sigurd "Bloodhair"

Magnus Bruun as Cnut

Adrian Schiller as Aethelhelm the Elder

Kevin Eldon as Bishop Erkenwald

Jamie Blackley as Eardwulf

Stefanie Martini as Eadith

Finn Elliott as Young Uhtred

Ruby Hartley as Stiorra, Uhtred's daughter

Richard Dillane as Ludeca, an Ealdorman of Mercia

Dorian Lough as Burgred, an Ealdorman of Mercia

Steffan Rhodri as King Hywel Dda

Nigel Lindsay as Rhodri

Eysteinn Sigurðarson as Sigtryggr

Amelia Clarkson as Ælflæd

Harry Gilby as Æthelstan

Patrick Robinson as Father Benedict

Phia Saban as Ælfwynn

Micki Stoltt as Rognvaldr
The Last Kingdom Official Trailer
Know about The Last Kingdom Parents guide. Why does The Last Kingdom receive this age rating? Read the complete information here about The Last Kingdom ratings in the UK, US, Australia, Canada, Ireland, Switzerland, and overseas.
The Last Kingdom is rated 16 in Argentina, MA15+ in Australia, 14 in brazil, 13+ in Canada, 15 in Denmark, K-16 in Finland, 10 in France, M in new Zealand, 18 in South Korea, 16 in Spain, and TV-MA in united states.
In fact, the age rating is fixed by MPAA( Motion Picture Association of America film rating system),  BBFC (British Board of Film Classification), and Commons sense, TV Parental Guidelines (A television content rating system in the United States).
The Last Kingdom
Director: Stephen Butchard
Date Created: 2022-10-10 03:06