The Innocent Parents Guide
Know The Innocent  Age Rating the Netflix series is explained here. why The Innocent receive this age rating?  Read the complete information here. MPAA, TV rating. The Innocent Parents Guide.
 Director and production 
A Spanish television thriller miniseries, directed by Oriol Paulo and based on the Harlan Coben novel of the same name. Directed by Oriol Paulo. The series was premiered on Netflix on 30 April 2021.Executive produced by Oriol Paulo,Sandra Hermida,Jesús de la Vega,Eneko Lizarraga,Belén Atienza,Laura Rubirola,Harlan Coben, Production companies are Sospecha Films, Think Studio.
The Innocent Official Poster and Details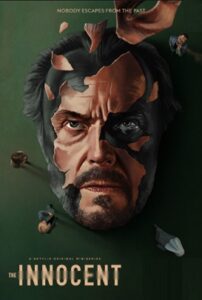 Note! If you already watched the series, please inform us about the parental guidance here with your support, we can bring out a better vision to everyone.
Series Name-The Innocent
Genre-Crime, Drama, Mystery, Thriller
Age Rating-TV-MA
Release Date –30 April 2021
Episodes-8
Season-1
Runtime-45–55 minutes
Official website- Netflix 
What is The Innocent age rating
In fact, the age rating, fixed by MPAA( Motion Picture Association of America TV Series rating system), BBFC, (British Board of Film Classification), CSM (Commonsense media and), TV Parental Guidelines (A television content rating system in the United States). The board provides the information of the content shown in the series so that you can decide that the series is appropriate for your children or not.
The Innocent rated TV-MA for the contents shown in the Series. They included a Kissing scene, Sexually assault, Full frontal male nudity, Blood contents, Hard combats, Strong language, etc…
If you have watched the Netflix Series, please provide the comments and thus help other kids/parents with the age rating and its contents.
Recommended by Amazon
Details of Parental Guidance for The Innocent
The Netflix Series, The Innocent Age rating, is TV-MA.
The Innocent Overview | The Innocent
Parents Guide
The episode of season  include:-
9 years subsequent to getting himself engaged with a squabble and inadvertently slaughtering a man, Mateo (Mario Casas) endeavors to begin once again with his significant other Olivia (Aura Garrido). They will, notwithstanding, be amazed by new advancements that will destroy their lives once more
Severe curse words
Drinking alcohole
Women beaten repeatedly
Rape scene
Jump for suicide
Snorting drugs
Sexual references
Kissing scene
Sexually assault
Full frontal male nudity
Blood contents
Hard combats
Strong language
The Netflix Series, The Innocent Age rating, is TV-MA,This series contains material that parents may find unsuitable for younger children. Parental guidance is recommended
We will update more details very sooner
Wallpapers and Images of The Innocent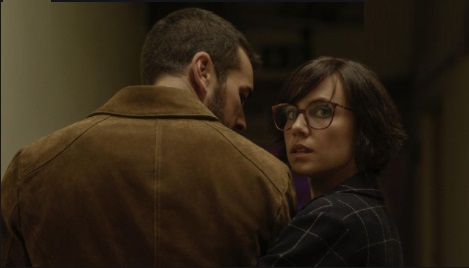 Official trailer of The Innocent
[youtube https://www.youtube.com/watch?v=LhERIj0ddXI]
Summary Of The Innocent Cast
Mario Casas as Mateo Vidal, Alexandra Jiménez as Lorena Ortiz, Aura Garrido as Olivia Costa, José Coronado as Teo Aguilar, Martina Gusmán as Kimmy Dale, Juana Acosta as Emma, Gonzalo de Castro as Jaime, Ana Wagener as Sonia, Miki Esparbé as Aníbal, Xavi Sáez as Sáez, Anna Alarcón as Zoe, Susi Sánchez as Hermana Irene
Stay tuned to get more updates on the age rating of all TV Series, TV shows, books, and games. Finally, any suggestions are always welcomed. Also, please make use of the comment box for your reviews. We are always providing the complete details on age rating for kids, We will make the easy and best way for your kids.