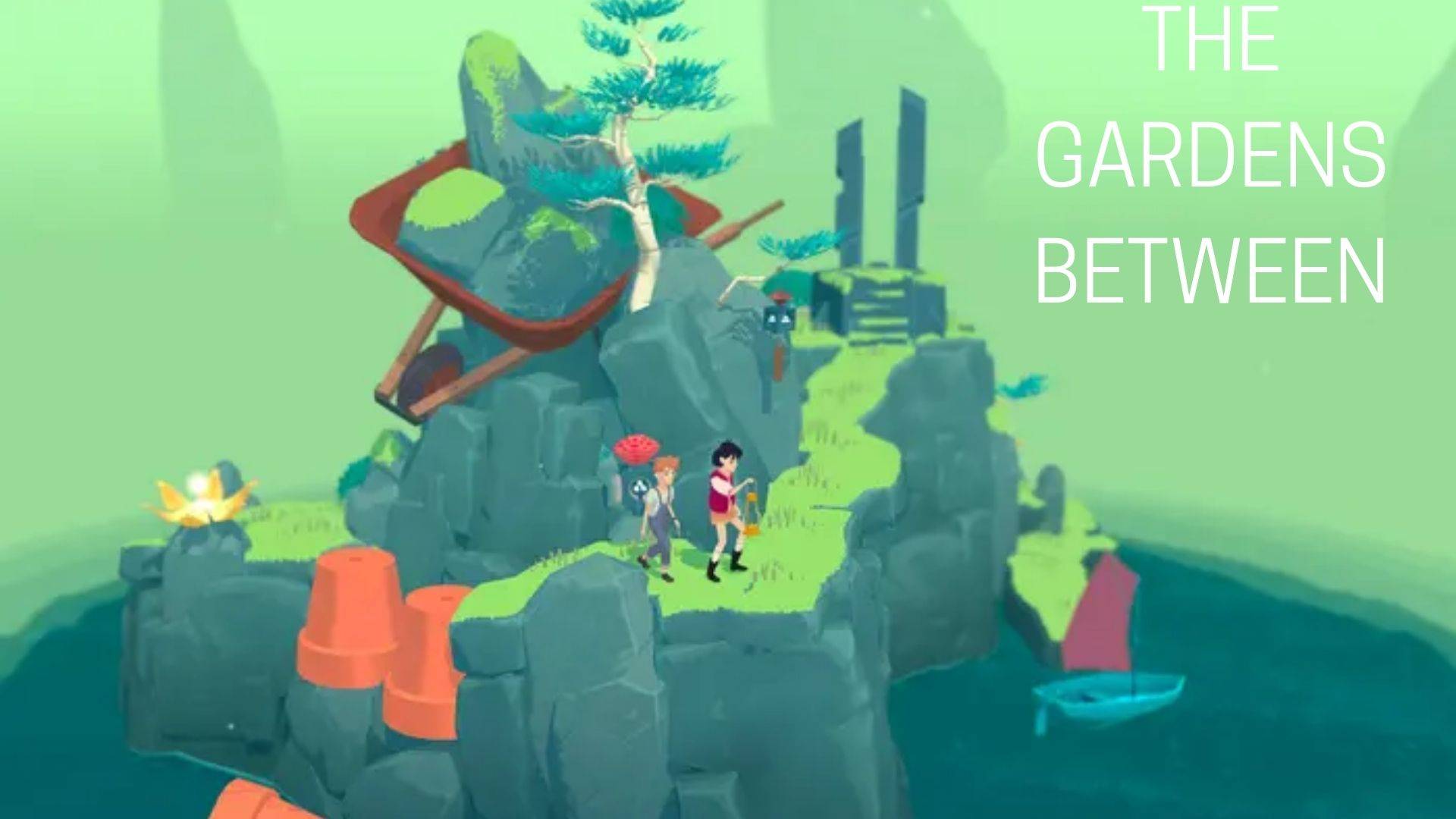 The Gardens Between Parents Guide and Age Rating
The Gardens Between is a puzzle video game developed by Australian studio The Voxel Agents, released in September 2018 for Microsoft Windows, macOS, Linux, Nintendo Switch, PlayStation 4, and Xbox One. The game was released for Stadia on November 1, 2020.
[su_table responsive="yes"]
| | |
| --- | --- |
| Developer | The Voxel Agents |
| Publisher | The Voxel Agents |
| Director | Henrik Pettersson |
| Age Rating | ESRB-E, PEGI3 |
| Mode | Single-player |
| Genre  | Adventure |
| Engine | Unity |
| Platforms | Linux, macOS, Microsoft Windows, Nintendo Switch, PlayStation 4, Xbox One, iOS, Stadia |
| Price | $9.99 |
[/su_table]
The game centers around teenagers Arina and Frendt, a girl and boy who lives next door to each other and have become close friends since Arina's family moved into the area. One rainy night, the two sneak out and hide in their treehouse, built on a small garden square next to both houses.
In the midst of a rainstorm, they see a light sphere form in front of them, which suddenly causes the treehouse to fall into a vast dream ocean with small islands made up of their shared experiences.
They sail between the islands in the treehouse to light each portal at the top, and finally to a central island and a large portal, together; as they progress, the weather of this dream space becomes overcast and then rainy. Once lit, the islands all collapse into the ocean, leaving them in their treehouse.
When the next morning comes Arina and Frendt are hugging each other, as Frendt's family is now moving out. The two say their final goodbyes as Frendt's family drives off.
The Gardens Between Age Rating
ESRB-  The Gardens Between has received ESRB Rating E (EVERYONE). ESRB E means that the content of the game is generally suitable for all ages.
PEGI-  The Gardens Between was rated PEGI 3. The content of this game is suitable for all persons.
The Gardens Between Parents Guide
The Gardens Between is a breathtaking puzzle game where best friends, Arina and Frendt, find themselves in a surreal world of garden islands.

Traverse back and forwards in time to discover each garden's secrets and reveal a story about friendship, childhood, and growing up.
The Gardens Between Gameplay & Features
The game consists of about twenty abstract levels, grouped into sets of two or three levels each, each influenced by memories of Arina and Frendt's friendship.
Arina gains control of a magic lantern that is able to carry a sphere of light, which is needed to activate a portal to the next level, while Frendt has the ability to sound wind chimes that open or close flowers that provide the light for the lantern, as well as interfacing with a device that manipulates the flow of time for some objects.
Obstacles in the environment include small cubes that jump about the level, but which can also carry Arina's lantern past obstacles, flowers that emit a black light that steals spheres of light that come close, and purple fog that is solid when the light is not present but becomes intangible when the light is close.
While the path to the portal at the top of each level is straightforward, the game is about manipulating the flow of time. The player does not directly move the characters but instead has their process move forward or backward in time, which will have the pair move forward or backward along the path.
However, Arina and Frendt's interactions with the environment remain mutable with time. For example, the player may need to have Arina work forward in time to grab a sphere of light for the lantern, move time backward for her to place it on a jumping cube, and then continue to move forward past a fog bridge to recollect the cube later.
The player cannot move time forward or past a point where either Arina or Frendt cannot progress. Separately, Frendt's ability to interact with devices that control the flow of time for objects in the level may be needed to create paths previously blocked, bring falling light flowers into close proximity to Arina's paths, or similar motions. Other solutions may require lateral thinking that involves recognizing how the various time stream manipulations can work.
Once the player has completed a set of levels, they are presented with a short scene of Arina and Frendt involved in these activities, where a hidden jumping cube can be found using similar time manipulation controls. This completes a constellation, which once the final level is completed, merges into a final memory.
The Gardens Between System Requirements
MINIMUM:
OS: 7
Processor: 1.8 GHz
Memory: 4 GB RAM
Graphics: Intel HD 4000 Series
DirectX: Version 10
Storage: 2 GB available space
RECOMMENDED:
OS: 10
Processor: 2.4 GHz
Memory: 8 GB RAM
Graphics: GeForce 780
DirectX: Version 10
Storage: 2 GB available space
The Gardens Between Official Trailer
Official website: thevoxelagents.com
That's all for now, Stay tuned to get more updates on the age rating of all Netflix TV Series, TV shows, books, and games. Finally, any suggestions are always welcomed.
Also, please make use of the comment box for your reviews. We are always providing the complete details on age rating for kids, We will make the easy and best way for your kids.