Reign

Parents Guide
Reign is an American historical romantic drama television series created by Laurie McCarthy, Stephanie SenGupta.
The series is distributed by The CW Network, AXN, Netflix, Warner Home Video. However, the production companies are CBS Television Studios, World 2000 Entertainment, Octagon Films, Warner Bros. Television.
Reign Age Rating
TV-Series Reign is rated TV-14 for Nudity, Sexual References, and Language Throughout.
TV-14 – Some shown content in the series may be inappropriate for children under the age of 14.
TV-Series

Reign

Release date
TV-Series Reign was released on 17 October 2013.
Official Poster and Details
[su_box title="Reign" style="noise" radius="9″]
[su_row][su_column size="1/2″ center="no" class=""]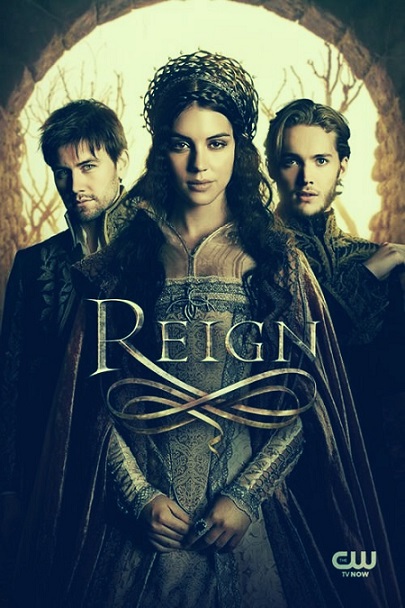 [/su_column] [su_column size="1/2″ center="no" class=""]
[su_table responsive="yes"]
| | |
| --- | --- |
| Series Name | Reign |
| Genre | Drama, Fantasy |
| Age Rating | TV-14 |
| Seasons | 04 |
| Episodes | 78 |
| Runtime | 42min/Episode |
| Created by | Laurie McCarthy, Stephanie SenGupta |
| Official Website | CWTV |
[/su_table]
[/su_column] [/su_row][/su_box]
Note! If you already watched the Series, please inform us about the parental guidance here with your support, we can bring out a better vision to everyone.
[su_expand more_text="Continue Reading" less_text="Show less" height="90″ link_style="dotted" link_align="center" more_icon="icon: arrow-down" less_icon="icon: arrow-up"]
Reign

Parents Guide
[su_box title="Why TV-Series Reign is rated TV-14 ?" style="noise" radius="9″]
[su_table responsive="yes"]
A character is nude in a bath but only part of her breast is visible.
There is a lot of heavy kissing in the series.
A man and a woman are kissing heavily and they have sex.
Language Throughout, words used, "Bit*h", "Bast*rd", "Who*e", "A*s"
There is a lot of drinking in all episodes, but typically by background characters.
[/su_table][/su_box]
We will update more details very sooner
TV-Series

Reign

Overview
In this series, the rise to power of Mary Queen of Scots when she arrives in France as a 15-year-old, betrothed to Prince Francis, and with her four best friends as ladies-in-waiting. It details the secret history of survival at the French Court amidst fierce foes, dark forces, and a world of sexual intrigue.
Season 01:
The first season opens with Mary living in a convent in France, but she is quickly returned to the castle where we learn she is awaiting her marriage to Prince Francis, to whom she has been engaged since they were six. Mary has to contend with changing politics and power plays, as well as her feelings for Francis and the romantic attentions of Francis' bastard half-brother.
Season 02:
The second season opens after the death of King Henry II and follows the rise of Francis and Mary as King and Queen of France and Scotland. Together they have to balance their marriage with their roles as monarchs and deal with the rising religious conflict between Catholics and Protestants.
Season 03:
The third season follows King Francis' declining health and his death partway through the season, leaving Queen Mary a widow and struggling to find new footing since she's no longer bound to France as its ruler. Francis' brother Charles is crowned the new under-aged king, with Queen Catherine as regent.
Season 04 and 05:
The fourth and final season tells that Queen Mary returned to Scotland and trying to regain power in her homeland. She has to manage her allies, such as her bastard older half-brother James and the outspoken Lord Bothwell, as well as her enemies, such as the Protestant preacher John Knox.
Tensions mount between Queen Mary and her own cousin Queen Elizabeth I, with Mary marrying Lord Darnley, an English Catholic claimant to the English throne, in the hopes of taking England. In France, Catherine has to protect her son, King Charles IX, from the ambitions of her daughter Queen Leeza of Spain and her younger son, Henry.
Reign

Wallpaper and Image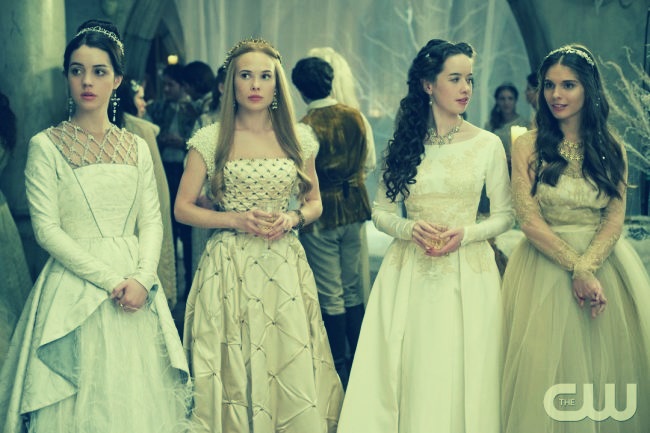 Reign Official Trailer
TV-Series

Reign

 

Cast
Adelaide Kane as Mary
Megan Follows as Catherine de' Medici
Celina Sinden as Greer Castleroy
Torrance Coombs as Sebastian de Poitiers
Anna Popplewell as Lola
Craig Parker as Stéphane Narcisse
Toby Regbo as Francis de Valois
Jonathan Keltz as Leith Bayard
Rose Williams as Claude de Valois
Caitlin Stasey as Kenna de Poitiers
Rachel Skarsten as Elizabeth Tudor
Spencer Macpherson as Charles de Valois
Ben Geurens as Gideon Blackburn
Alan Van Sprang as Henry de Valois
Sean Teale as Louis de Bourbon
Rossif Sutherland as Nostradamus
Dan Jeannotte as James Stuart
Jonathan Goad as John Knox
Charlie Carrick as Robert Dudley
Will Kemp as Henry Stuart
Michael Therriault as Aloysius Castleroy
Alexandra Ordolis as Delphine
Adam Croasdell as Lord Bothwell
Nola Augustson as Lady Lennox
Ann Pirvu as Nicole
Jenessa Grant as Aylee
Steve Lund as Luc Narcisse
Sara Garcia as Keira
Katie Boland as Clarissa
Yael Grobglas as Olivia D'Amencourt
Ben Aldridge as Antoine de Bourbon
Nathaniel Middleton as Christophe
Anastasia Phillips as Leeza de Valois
Nick Slater as Henri de Valois
Reign

Age Rating and ​

Reign

 

Parents Guide
Know about Reign Parents Guide. Why Series Reign received this age rating? Read the complete information here about Reign age rating in the UK, US, Australia, Canada, Ireland, Switzerland, and overseas.
TV-Series Reign is rated MA15+ in Australia, 16 in Germany, T in Italy, 18+ in Russia, 15 in the United Kingdom, TV-14 in the United States.
In fact, the age rating, fixed by MPAA( Motion Picture Association of America TV Series rating system),  BBFC (British Board of Film Classification), and Commons sense, TV Parental Guidelines (A television content rating system in the United States).
Stay tuned to get more updates on the age rating of all movies, tv shows, Netflix, books, and games. Finally, any suggestions are always welcomed.
Also, please make use of the comment box for your reviews. We are always providing all age ratings for kids, We will make the easy and best way for your kids.
[/su_expand]