PALEOPHAGE is a third-person dinosaur survival horror game set in the American Midwest. Face off against ancient creatures, solve puzzles, and unveil the horrifying mystery behind the Paleophage, a nightmarish prehistoric terror.
The game is set to be released in 2024, developed and published by LogDev.
| | |
| --- | --- |
| Title | Paleophage |
| Genre | Action, Indie |
| Mode | Single Player |
| Developer | LogDev |
| Publisher | LogDev |
| Platforms | PC |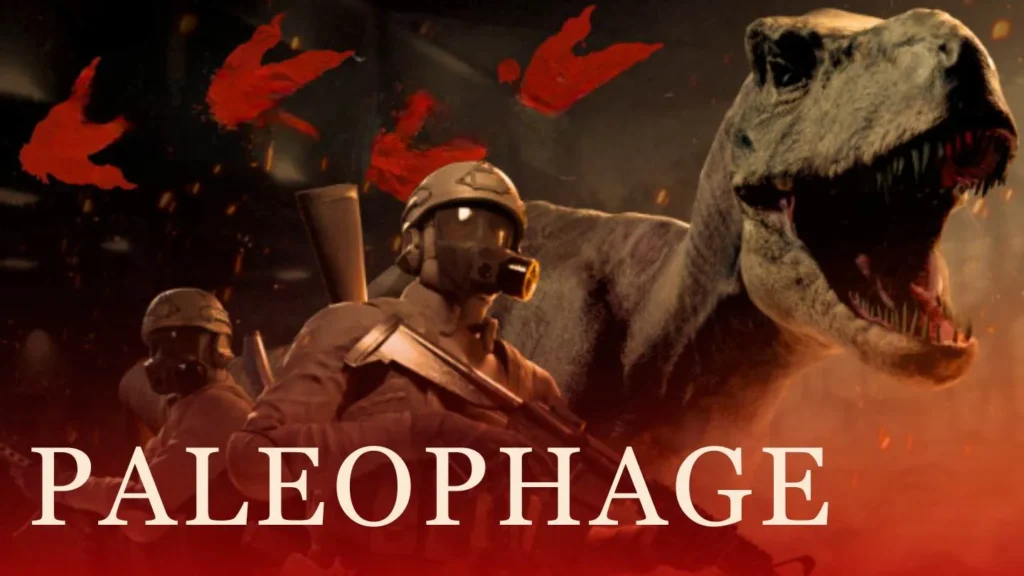 Paleophage Age Rating
Given the intense nature of the survival horror genre and the presence of realistic dinosaur adversaries, Paleophage is expected to be rated as M (Mature) by the ESRB. This rating indicates that the game is designed for players aged 17 and older.
Paleophage Parents Guide
Violence and Combat: Players will engage in intense combat scenarios, involving the use of firearms and other weapons against formidable prehistoric creatures. This may include scenes of creatures being killed, resulting in the display of blood.
Giant Creature Encounters: The game features confrontations with large, powerful creatures, which may be intimidating or frightening for some players.
Tips For Parents
Paleophage promises an adrenaline-pumping experience filled with suspense and strategy. While the game offers thrilling challenges, it's important for parents to be aware of its mature content and provide guidance accordingly.
Play Together: Engage with your child in the game, providing opportunities for shared experiences and conversations about gameplay and its elements.
Set Playtime Limits: Ensure a balanced routine by setting reasonable time limits for gameplay sessions.
Discuss Strategies: Encourage discussions about tactics and problem-solving in the game, fostering critical thinking skills.
Distinguish Fiction from Reality: Take moments to talk about the distinction between the game's fictional world and real-life actions and consequences.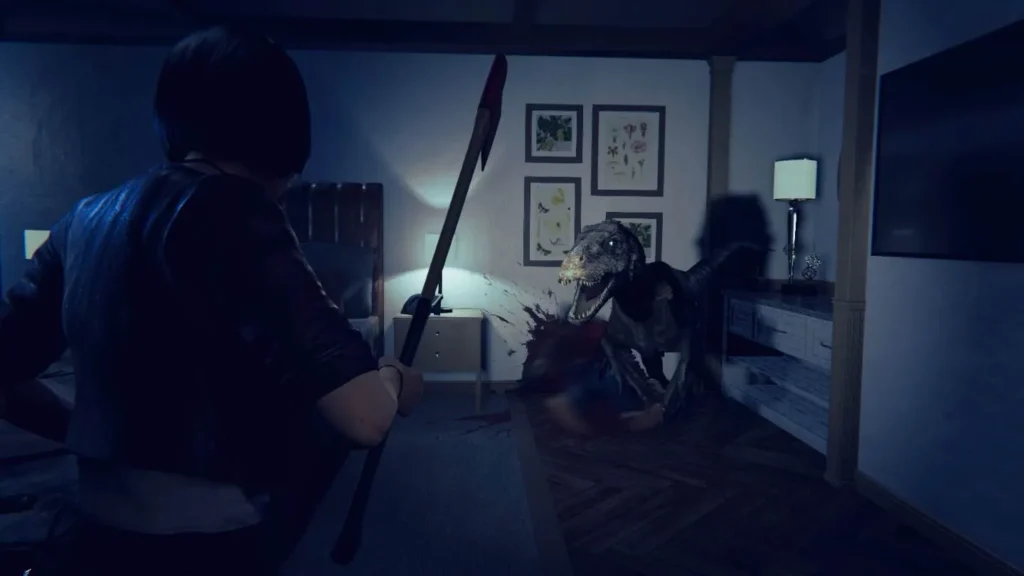 System Requirements
Minimum
Requires a 64-bit processor and operating system
OS: WINDOWS® 10 (64-BIT Required)
Processor: Intel® Core™ i5-4460 or AMD FX™-6300 or better
Memory: 8 GB RAM
Graphics: NVIDIA® GeForce® GTX 1080 or AMD Radeon™ RX 460
DirectX: Version 11
Storage: 25 GB available space
Recommended
Requires a 64-bit processor and operating system
OS: WINDOWS® 10 (64-BIT Required)
Processor: Intel® Core™ i7-3770 or AMD FX™-9590 or better
Memory: 16 GB RAM
Graphics: NVIDIA® GeForce® RTX 3060 or AMD Radeon™ RX 480 with 3GB VRAM
DirectX: Version 12
Storage: 25 GB available space
Gameplay
Engage in a dual campaign, switching between a trained CBRN special operative and a dedicated paleontologist. Together, you'll unravel the mystery behind the sudden reappearance of these apex predators.
Prehistoric Adversaries:
Encounter over 10 species of dinosaurs and other prehistoric foes, including well-known creatures like Tyrannosaurus rex, and Deinonychus, as well as more obscure species like Megalograptus and Nothronychus.
Weapons and Strategies:
Arm yourself with a diverse arsenal of over six upgradable weapons and make clever use of environmental hazards to outlast the odds and conquer Paleophage's challenging terrain.
Stay tuned for further updates as the game's release date approaches!
(Source: Steam)
Conclusion
Paleophage offers a gripping, albeit intense, gaming experience set in a world filled with prehistoric creatures and challenging survival scenarios. Given the game's depiction of violence, including combat, blood, and the use of weapons, it's crucial for parents to approach it with consideration.
Open communication, supervision, and setting appropriate time limits can help guide your child's experience.