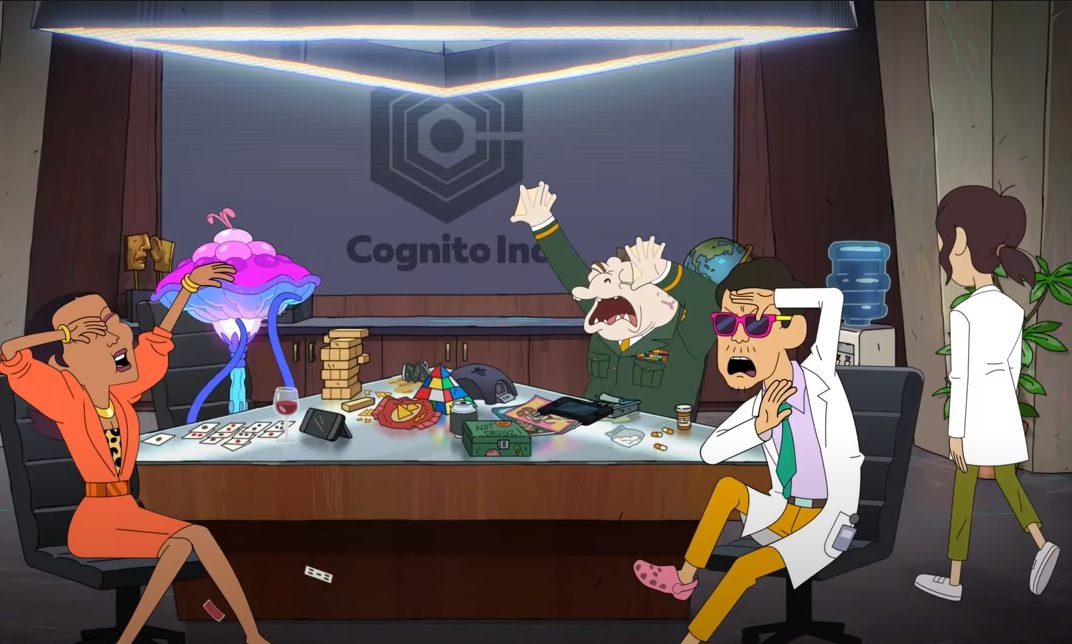 What type of television series will it be? "Inside job" is an upcoming Animation Comedy-drama created in a TV series manner it will comedy show and overseeing the themes of animated comedy serial… 
The key themes that we are going to see in this Netflix series are conspiracy, workplace drama, adult animation, state jobs, etc.
 Inside Job Netflix Behind the camera crew:
The creators of the show were Alex Hirch and Sharon Takeuchi.
The writing credits go to Alisha Brophy, Alex Hirsch, Scott miles, and Sharon Takeuchi…
The entire cast selected for the show Inside Job Netflix
Will Blagrove, Lizzy Caplan, Andrew Delhi, Clark Duke, Bobby Lee, Christian Slater, Tisha Campbell. Andrew daily, John DiMaggio, Bret Gelman, Bobby Lee.
Inside Job Netflix the plotline of the story: 
The story revolves around the dysfunctional team of the shadow government, whose daily duty is to confront the world's conspiracy theories from convoluted cover-ups and the secret societies to masked Orgy etiquette, Cognito.Inc Serves and applies office culture, and it can also be tricky sometimes, especially for the anti-social tech geniuses like Regan Ridley. 
The office is full of psychic 'shapeshifter'She is the odd one out who always believes that the world could be a better place. She thinks she alone can make a difference, and all her irresponsible co-workers are finally trying to snack her promotion that she's been dreaming about and she deserved…
Inside Job Netflix Official Trailer
Few more details about Inside Job Netflix
The runtime will be 30 minutes
Sound mix credit goes to Dolby Digital
The original release date is October 22, 2021, for U. S
Country of origin is the United States
Desh streaming media is Netflix
The language used will be English
Production company involved in the Netflix animation 
This Netflix term has a simple old plot, but as we say, old is gold, So let's wait and watch this movie is gold, diamond, or just some random metal.