ESRB Game Ratings System
Game Rating is used to describe which game is suitable for which age group. It is used by parents to decide and see what is the nature of the game their kid is playing. ESRB Game Rating makes it easy for parents to examine the game for their kids. It makes parents' decisions easy and quick.
Following is the list of all ESRB Game Ratings
E (EVERYONE)
The game in E rating is suitable for all age group gamers. There is nothing in the content of the game which could disturb anyone out there. These games contain minimal cartoons to entertain kids and use very mild language.
EVERYONE 10+
The game in Everyone 10+ rating is made for the age group above 10. The games under this category may contain some mild language that may not be appropriate for kids under 10. However, the content can vary from game to game. These games need to be further investigated by parents.
T (TEEN)
The games under this rating are not appropriate for kids below 13. TEEN-rated games are basically developed for 13 and above as they contain some kind of violence that may not be suitable for young kids as it could disturb them. These games need to be further investigated by parents.
M (MATURE 17+)
The games under this category are basically made for mature kids above 17 of age. Games under MATURE 17+ rating contain strong language and violence which is not good for people under 17. The person playing this kind of game needs to have a strong understanding of what is real and what is not.
ADULTS ONLY 18+
These games are designed for adults above 18 only. These games contain some long scenes of long violence which could disturb people below 18. However, the content varies from series to series. These games sometimes contain some sexual or real money-related content.
RP (RATING PENDING)
The games under this category are not given a final rating to date. It is in process of getting an official rating. RP rating only appears in advertisements and other materials used for promotion purposes. When the ESRB will be decided finally, it will replace the game rating officially and will be used everywhere. 
RP- LIKELY MATURE 17+
The games under this category are not given a final rating to date. However, these games are most likely to get a MATURE 17+ rating because of the content shown. Just like RP rating, RP-LIKELY MATURE 17+ also appears only in advertisements and other promotional purposes. ESRB rating when out will replace game rating in the future.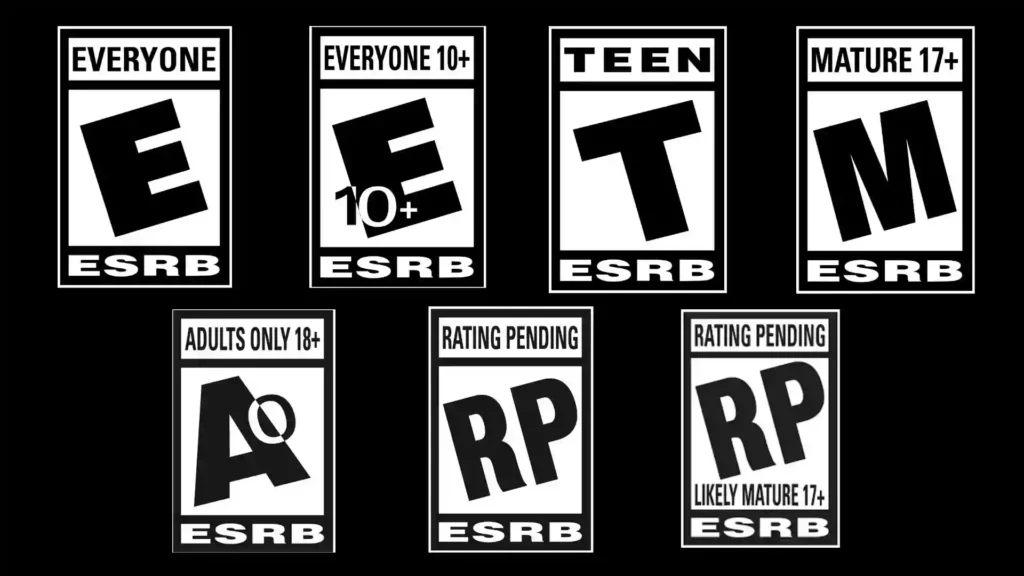 Stay tuned to get more updates on the age rating of all movies, tv shows, Netflix, books, and games. Finally, any suggestions are always welcomed.
Also, please make use of the comment box for your reviews. We are always providing all age ratings for kids, We will make the easy and best way for your kids.