Cocaine Bear Parents Guide and Age Rating
Cocaine Bear is a thriller film directed by Elizabeth Banks based on the 1985's true event when a black bear ingested a lot of cocaine that had fallen out of a drug smuggler's plane.
The bear was found three months after his death and was lying beside an empty bag and 40 opened plastic containers of cocaine. The film is based on a true story although the events of killing people are reportedly added by the writer of the film because at the time of the incident no clue of founded.
The announcement of this movie has created a good place in the hearts of the people. This shows the actual death of a black bear when in 1985 in Georgia, a duffel bag carrying a large number of drugs was carried by the KG.
Cocaine Bear Release Date
Cocaine Bear is written by Jimmy Warden and it is under the production banner of Brownstone Productions, Lord Miller, and Universal Pictures. Cocaine Bear was released on February 24, 2023.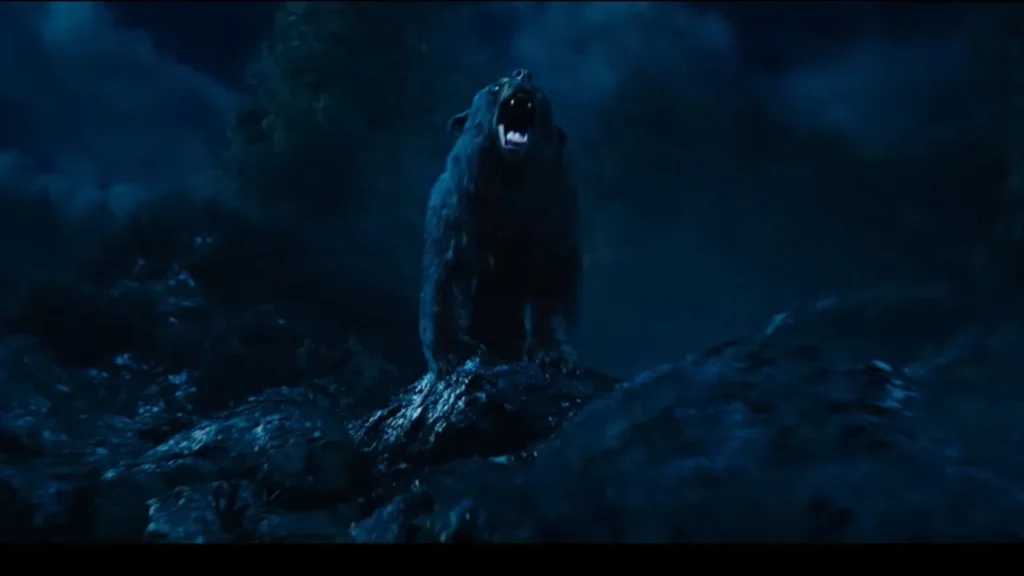 | | |
| --- | --- |
| Movie Name | Cocaine Bear |
| Genre | Thriller |
| Director | Elizabeth Banks |
| Writer | Jimmy Warden |
| Release Date | February 24, 2023 |
| Runtime | 1h 31m |
| Age Rating | R |
| Country | United States |
| Language | English |
| Distributors | Universal Pictures |
Cocaine Bear Age Rating – Cocaine Bear Parents Guide
What is Cocaine Bear about?
Elizabeth Banks's action-comedy Cocaine Bear tells the story of a black bear who ingested several packages of cocaine that had been accidentally airdropped into a Georgia forest in a botched smuggling operation.
Fueled by a drug-induced rage and an apparent desire for more cocaine, the bear embarks on killing the local people.
Meanwhile, those drug smugglers, led by the late Ray Liotta in his final role, search the wilderness for their missing stash, never suspecting they're in danger of becoming bear food.
An oddball group of cops, criminals, tourists, and teens converge in a Georgia forest where a 500-pound black bear goes on a murderous rampage after unintentionally ingesting cocaine.

Universal Pictures Official Synopsis
Cocaine Bear Age Rating
MPA: Cocaine Bear is Rated R for bloody violence, gore, drug content, and language.
This Program is For Mature Adults This Program May Be Viewed By Mature Youth This Program Is Not Suitable For Viewers Under The Age Of 17 Years. Some material has been found here that may not be suitable for children or can be said to be suitable for viewers under the age of 17 years. Viewing requires a parent or adult guardian for children under 17 years of age.
Cocaine Bear Parents Guide
There is vast violence and blood.
A bear overdosed on drugs is killing people, His whole face is shown covered in blood which looks dangerous.
Multiple people were killed brutally by a bear.
Graphic and brief scene of the dismemberment of people by the bear.
Profanity is heard.
Drug content, a bear ate cocaine accidentally and after that, he killed so many peoples.
Bloodshed you can clearly see in the movie.
Clearly shown killing people by a ferocious drugged bear.
In this series, you will see the selfishness of the man who leaves the drug in the forest for his own protection, due to which a bear creates havoc.
Cocaine Bear Parents Guide
Cocaine Bear Wallpaper and Images
Who is in the cast of Cocaine Bear?
Cocaine Bear stars Ray Liotta, Keri Russell, Alden Ehrenreich, Margo Martindale, Kristofer Hivju, O'Shea Jackson Jr., Isiah Whitlock Jr., Jesse Tyler Ferguson, Brooklynn Prince, Christian Convery, Kahyun Kim, Ayoola Smart, Chloe Harris, Scott Seiss, Scott Seiss, Conor Lambert, Aaron Holliday Aaron Holliday, Leo Hanna, Shane Connellan, and Shane Connellan.
Cocaine Bear Official Trailer
Cocaine Bear Trailer Explained
The first trailer for Elizabeth Banks's comedy-thriller "Cocaine Bear" has arrived. The Cocaine Bear trailer offers a look at the not-so-organized crime team behind the lost cocaine. The trailer does not show much. A black bear eats tons of cocaine that was left in the forest by the crashed plane.
After that bear desires more cocaine and starts to kill and attack nearby people and tourists.
Cocaine Bear FAQ
Where can I watch Cocaine Bear?
"Cocaine Bear" will be released in theaters on February 24, 2023.
Is Cocaine Bear a true story?
Yes, cocaine bear is based on 1985's true event of a bear who ate way too much cocaine.
What is the age rating of a Cocaine Bear?
Cocaine Bear has received an MPA rating of R.
Why is Cocaine Bear Rated R?
Cocaine Bear is Rated R for bloody violence, gore, drug content, and language.
Is Cocaine Bear Appropriate for 12 Years Old?
No, the film is not suitable for kids under the age of 17.
Movies and series get different ratings in different countries like the UK, the US, Australia, Singapore, Canada, etc.
Before watching a movie, it is very important for parents to read Cocaine Bear Parents Guide and further ratings so that they know whether the movie is correct or not for their children And they get to know about the good or bad content present in the film.
If it is right for the kids then they can watch it with them, And if not, then they can refuse to see them because if any material in it is not suitable for their children, then they can tell that.
Sites Like MPA (Motion Picture Association of America), and BBFC (British Board of Film Classification) Gives rating license for movies and supports you for a better future for your children, That's why it should be the duty of every parent to open the doors of a better future for their children through age rating and parents guide.
Cocaine Bear
Director: Elizabeth Banks
Date Created: 2023-02-24 12:15