Woman in the Maze Parents Guide
Woman in the Maze is a gripping psychological thriller film directed by Mitesh Kumar Patel and written by Scott Gore, Matt Midgette, and Hannah V. Nance. It is produced by Applied Art Productions and distributed by Street Lights Pictures.
Here's a look at Woman in the Maze age ratings, Woman in the Maze Parents Guide, Release Date, Cast, Official Trailer, and more.
Woman in the Maze Parents Guide
Woman in the Maze Age Rating-Woman in the Maze Parents Guide
Age ratings are recommendations for parents and carers of kids to help them decide what is appropriate for their child depending on what stage of development they are at.
Woman in the Maze Age Rating is not available. We've written the parents guide for this film below. After reading the Woman in the Maze Parents Guide, You can decide whether this film is suitable for your children or not.
It does not contain graphic nudity but does contain mild nudity such as women wearing revealing clothing
The movie contains a lot of violence, including scenes where an injured female is shown with some parts of her body soaked in blood
In this film, you will get to see many such scenes which look really deep and sad.
Plot: What's the Story About?
The film is about a young woman who wants to leave a haunted house, so she must discover its secrets to escape.
Release Date of Woman in the Maze
Woman in the Maze is scheduled to be released on October 5, 2023
Wallpaper and Images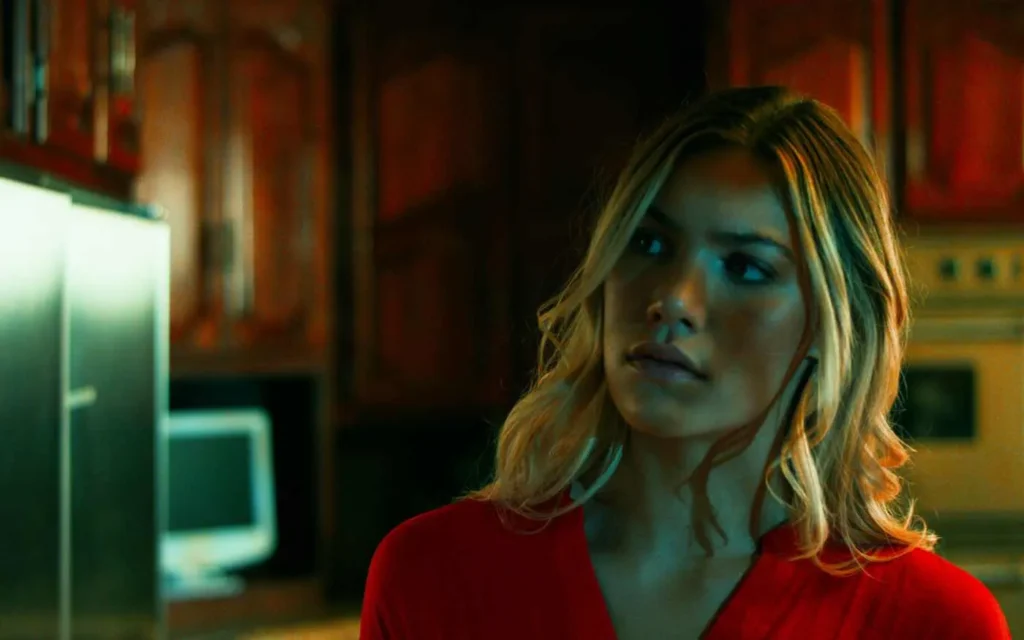 Who is in the Cast of Woman in the Maze?
Here, is the list of Women in the Maze Cast and Characters
Meredith VanCuyk as Gabbi Reynolds
Joey Heyworth as Owen Bannister
Sean Dillingham as Mitch Landstone
Missy Jane as Sheriff Jessica Cooper
George Nelson as Angus Hanna
Brenda Jean Foley as Judy Hanna
Cortney Davis as Tabitha Jordan
Seth Wiedl as Thomas Darling
Jan Reynolds as Desiree Jackson
Jeff Reynolds as Store Manager
Scott Gore as Palace patron #1
Mitch Gore as Palace patron #2
Diana Cody as Spirit
Marisela Gamez as Spirit
Sharelyn Ha as Spirit
Madhu Chadha as Spirit
Emma Catherine as Waitress
Rebecca Landers as Spirit
Trailer: Is there any trailer available?
Trailer Breakdown
In the trailer of the film, they show a woman who has been injured in an accident. She is wearing clothes that reveal some part of her body and she talks to a man using strong words. The woman appears to be seriously injured and has blood on her face.
This way, parents can make sure that their kids are watching things that are appropriate for their age and won't be too scary or bad for them. This helps parents find the right movies and shows for their kids.
Woman in the Maze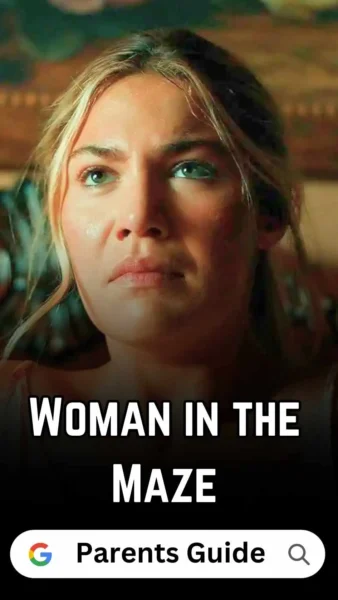 Director: Mitesh Kumar
Date Created: 2023-10-05 10:40