The Witcher Game Parents Guide
The Witcher (Wiedźmin) is an action role-playing game developed by CD Projekt Red and published by Atari. It is directed by Jacek Brzeziński and produced by Maciej Miąsik.
It is based on the novel series of The Witcher by Polish author Andrzej Sapkowski, taking place after the events of the main saga. The story takes place in a medieval fantasy world and follows Geralt of Rivia.
The Witcher Game Age Rating
The Witcher is rated M for Strong Violence, Blood Content, Nudity, and Sexual References.
In fact, the age rating, fixed by PEGI for UK citizens and ESRB for the US Continent. PEGI rated The Witcher as 18 and ESRB rated the same as M.
However, The Witcher is rated MA15+ in Australia, 18 in Germany, R16 in New Zealand, ADV in Singapore, 18 in the United Kingdom, M in the United States.
Moreover, the PEGI rating is based on the physical content of the game and not on the players' condition or their abuse usage online.
The Witcher Game Parents Guide
[su_box title="Why The Witcher is rated M ?" style="noise" radius="9″]
[su_table responsive="yes"]
Strong Violence, fighting scenes can get pretty violent, it is possible to slit enemy throats.
Strong Nudity, some of the characters in the game are clearly shown full frontal nude.
It is possible for Geralt to have sex with various female characters throughout the game.
The game can get very gory, the blood looks realistic, but it can be turned off.
Alcohol Content, drinking is very common in the game.
Strong Profanity, words used, "Fu*k", "Pus*y", "Bit*h", "Sl*t".
[/su_table][/su_box]
We will update more details very sooner
Official Poster and Details
[su_box title="The Witcher" style="noise" radius="9″]
[su_row][su_column size="1/2″ center="no" class=""]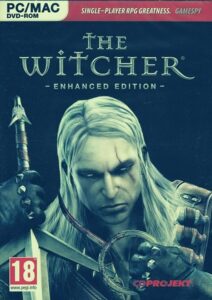 [/su_column] [su_column size="1/2″ center="no" class=""]
[su_table responsive="yes"]
Game Name

The Witcher

Genre

Action, Adventure, Drama, Fantasy

Age Rating 

ESRB- M

PEGI- 18

Developed by

CD Projekt Red

Platforms

Microsoft Windows, OS X

Official Website

The Witcher
[/su_table]
[/su_column] [/su_row]
[/su_box]
Note! If you already played the game, please inform us about the parental guidance here with your support, we can bring out a better vision to everyone.
[su_expand more_text="Continue Reading" less_text="Show less" height="90″ link_style="dotted" link_align="center" more_icon="icon: arrow-down" less_icon="icon: arrow-up"]
Game The Witcher Gameplay
In this game, there are three camera styles available in two isometric perspectives, where the mouse is used to control most functions, and an over-the-shoulder view, which brings the player closer to the in-game combat while limiting vision.
In all three views, the controls can be changed to be primarily mouse-focused or a combined keyboard and mouse approach. Players can choose one of three fighting styles to use in different situations and against different foes.
The fast style allows for more rapid, less-damaging attacks with a higher chance of hitting faster enemies the strong style deals more damage in exchange for a slow attack speed, and a lower chance to hit faster enemies.
The Witcher Wallpaper and Image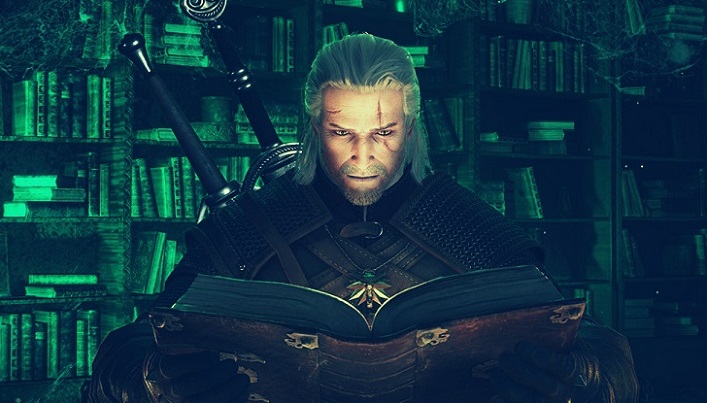 The Witcher Official trailer
The Witcher Characters Voice Cast
Doug Cockle as Geralt of Rivia
Jacek Rozenek as Geralt of Rivia
Adam Bauman as King Foltest
Alison Dowling
Adam Cywka as Yaevinn
Andrew Wincott as Jacques de Aldersberg
Arlene Decker as Courtesan
Agata Kulesza as Abigail
Agnieszka Kunikowska as Triss Merigold
William Roberts as Vesemir
Andrzej Blumenfeld as Jacques de Aldersberg
Brian Bowles as Declan Leuvaarden
Emma Tate as Alina
Anna Ulas as White Rayla
Ian Drysdale as Mercenary Leader
Blazej Wójcik as Berengar
Jay Simon as Yaevinn
Bozena Stachura as Toruviel
Jeff Harding as Vincent Meis
Brygida Turowska as Nurse
Elzbieta Kopocinska-Bednarek as Noblewoman
Jennifer Woodward as Shani
John Bull as Golan Vivaldi
Elzbieta Jedrzejewska as Blue Eyes
Jules de Jongh as Triss Merigold
Laurence Bouvard as Vesna Hood
Lindsey Mack as Ori Reuven
Benjamin Lewandowski as Alvin
The Witcher Game Price
The cost of game The Witcher is $19.99 on Amazon.
The Witcher Game Age Rating and​ The Witcher Game Parents Guide
Know about​ The Witcher age rating and parental guidance here. In fact, the age rating is fixed by ESRB (Entertainment Software Rating Board) and PEGI (Pan European Game Information).
Stay tuned to get more updates on the age rating of all Netflix TV Series, TV shows, books, and games. Finally, any suggestions are always welcomed.
Also, please make use of the comment box for your reviews. We are always providing the complete details on age rating for kids, We will make the easy and best way for your kids.
[/su_expand]