Superman and Lois Parents Guide
Superman & Lois is an American superhero drama television series developed for The CW by Todd Helbing and Greg Berlanti, based on the DC Comics characters Superman and Lois Lane, created by Jerry Siegel and Joe Shuster.
The series is set in the Arrowverse, sharing continuity with the other television series of the franchise. Production companies Berlanti Productions, DC Entertainment, Warner Bros. Television Studios. Distributor Warner Bros. Television Distribution.
Superman and Lois Release Date
Superman & Lois was renewed for a second season in March 2021 and is scheduled to premiere on January 11, 2022, on The CW.
Superman and Lois Age Rating
Queens of Mystery rated TV-14 for the content shown in it.
TV-PG rated means– Parental Guidance Suggested This program contains material that parents may find unsuitable for younger children. TV-14 – Parents Strongly Cautioned This program contains some material that many parents would find unsuitable for children under 14 years of age.
[su_box title="Superman and Lois" style="noise" radius="9″]
[su_row][su_column size="1/2″ center="no" class=""]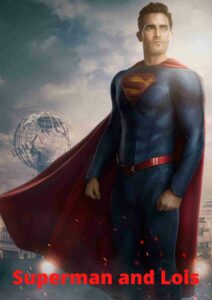 [/su_column] [su_column size="1/2″ center="no" class=""]
[su_table responsive="yes"]
| | |
| --- | --- |
| Series Name | Superman and Lois |
| Genre | Drama, Superhero |
| Age Rating | TV-14 |
| Developed by | Greg Berlanti and Todd Helbing |
| Seasons | 2 |
| Episodes | 16 |
| Runtime | 42min |
| Official website | www.warnerbros.com |
[/su_table]
[/su_column] [/su_row][/su_box]
Note! If you already watched the Series, please inform us about the parental guidance here with your support, we can bring out a better vision to everyone.
Superman and Lois Parents Guide
No sexual content or nudity, only a few kissing scenes.

Violence and mild blood.

several men are killed by an evil Superman.

Use of profanity.

Some references to drugs and medication. There is also some underage drinking.
What is 'Superman and Lois' about?
Superman & Lois stars Tyler Hoechlin (Teen Wolf) and Elizabeth Tulloch (Grimm) as the world's most famous superhero and comic books' most famous journalists as they deal with all the stress, pressures, and complexities that come with being working parents in today's society.
Superman and Lois Wallpaper and Images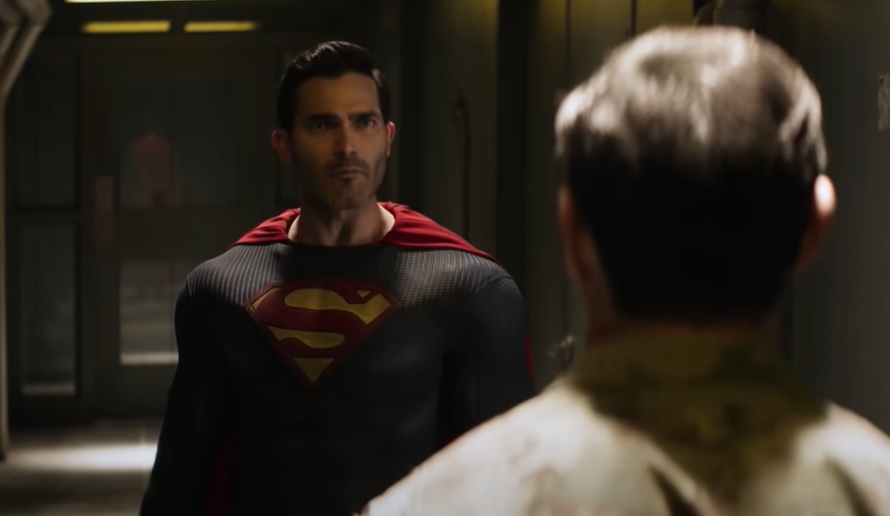 Who is in the cast of Superman and Lois?
Tyler Hoechlin as  Superman: a superhero from Krypton and husband of Lois who defends Earth. Dylan Kingwell portrays a teenage Clark while Lennix James portrays a 4-year-old Clark.

Hoechlin also portrays an evil version of Superman from another Earth that works for his world's Morgan Edge.




Hoechlin also portrays General Zod when in the body of Superman.

Elizabeth Tulloch as Lois Lane: a world-renowned journalist and wife of Clark.

Tulloch also portrays a version of Lois Lane who was married to John Henry Irons and died at the hands of her world's Superman.

Jordan Elsass as Jonathan Kent: the modest, kind-hearted, and athletic son of Clark and Lois. He is named after Clark's adoptive father, Jonathan Kent.

Brady Droulis portrays a 7-year-old Jonathan Kent.

Alex Garfin as Jordan Kent: the introspective son of Clark and Lois, who is an outcast with social anxiety. He has inherited his father's powers, though his abilities only appear in "small bursts." He is named after Clark's biological father, Jor-El. Dawson Littman portrays a 7-year-old Jordan Kent.

Garfin also portrays Zeta-Rho when in the body of Jordan Kent.

Erik Valdez as Kyle Cushing: husband of Lana Lang and Smallville's fire chief. A callous and abrasive alcoholic, he carries a chip on his shoulder about living in a small town, with imagined grievances about large cities; is contemptuous of the press; is pro-big business, at any cost.

Inde Navarrette as Sarah Cushing: Kyle and Lana's "wild child" daughter who befriends the Kent boys and serves as Jordan's love interest.

Wolé Parks as John Henry Irons / The Stranger: a mysterious visitor from an unidentified parallel Earth who is hellbent on proving to the world that it no longer needs Superman. But later he learns that Superman is the savior of Earth and teams up with him to protect people from threats of Morgan Edge.

Parks' image was also used to portray Earth-Prime's John Henry Irons, who is mentioned to have been killed in action.

Adam Rayner as Morgan Edge / Tal-Rho / Eradicator: "an intelligent, eloquent and impassioned self-made mogul whose innate ability to motivate is the means to his success and others' demise." He is later revealed to be Kal-El's half-brother known as Tal-Rho through Kal's mother Lara Lor-Van and Zeta-Rho with plans to restore the Kryptonian race. Jack Rehbein and Ben Cockell portray a 10-year-old Tal-Rho and a 19-year-old Tal-Rho, respectively.

Dylan Walsh as Sam Lane: father of Lois and grandfather of Jonathan and Jordan, a no-nonsense, workaholic Army general who is determined to keep America and the world safe from all threats.

Walsh also portrays a version of Sam Lane who was killed in conflict against his world's version of Superman.

Emmanuelle Chriqui as Lana Lang-Cushing: an old friend of Clark Kent and the loan officer at Smallville Bank.

Chriqui also portrays Kal-El and Tal-Rho's mother, Lara Lor-Van, in the body of Lana Lang.
Superman and Lois Official Trailer
Superman and Lois Age Rating and Superman and Lois Parents Guide
Know to Superman and Lois Parents Guide. Why do Superman and Lois receive this age rating? Read the complete information here about Superman and Lois rating in the UK, US, Australia, Canada, Ireland, Switzerland, and overseas.
In fact, the age rating, fixed by MPAA( Motion Picture Association of America TV Series rating system),  BBFC (British Board of Film Classification), and Commons sense, TV Parental Guidelines (A television content rating system in the United States).
Stay tuned to get more updates on the age rating of all movies, tv shows, Netflix, books, and games. Finally, any suggestions are always welcomed.
Also, please make use of the comment box for your reviews. We are always providing all age ratings for kids, We will make the easy and best way for your kids.