Super Mario Bros. Wonder is this amazing new game released in 2023, specially designed for the Nintendo Switch by the creative minds at Nintendo. It's a wonderful throwback to the classic side-scrolling Mario adventures, the first of its kind since the beloved New Super Mario Bros. U back in 2012. Critics and players alike absolutely love it.
| | |
| --- | --- |
| Title | Super Mario Bros. Wonder |
| Deveoper | Nintendo EPD |
| Publisher | Nintendo |
| Series | Super Mario |
| Platform | Nintendo Switch |
| Mode | Single-player, multiplayer |
| Release Date | October 20, 2023 |
Super Mario Bros. Wonder Age Rating
The Super Mario Bros. Wonder Game is available on Amazon at $59.99.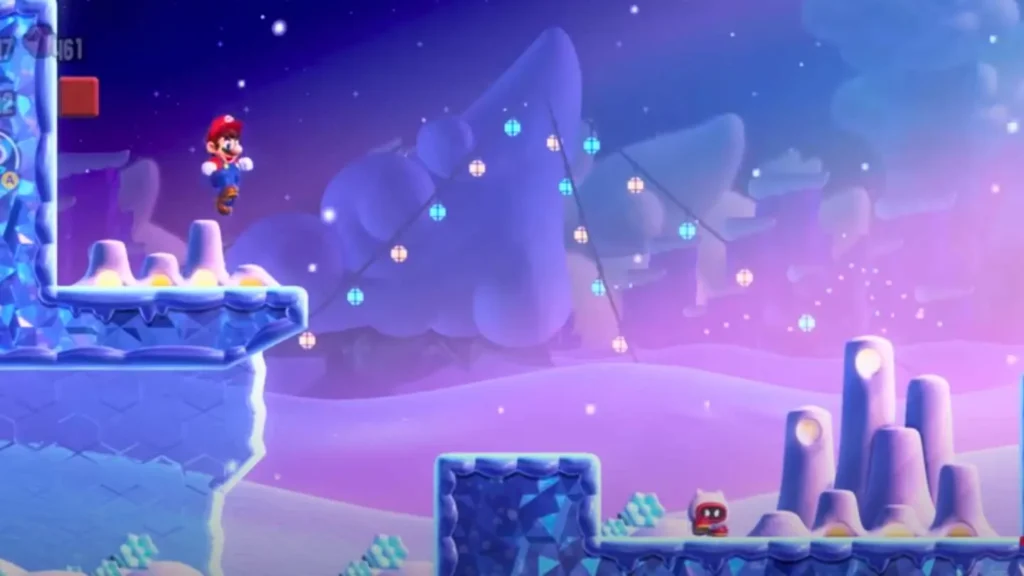 Mario, Luigi, Princess Peach, Daisy, and their friends visit the Flower Kingdom, ruled by Prince Florian. Bowser swoops in steals the Wonder Flower, and causes chaos. With the help of Yoshis and Nabbit, they embark on a quest to rescue the Poplins and reclaim the flower's power.
They discover the Royal Seeds needed to reach Bowser's Castle and face challenges. After a fierce battle, they defeat Bowser and restore peace to the Flower Kingdom. Everyone celebrates their victory.
Super Mario Bros. Wonder Age Rating
ESRB: Super Mario Bros. Wonder is rated E (Everyone) by ESRB for Mild Fantasy Violence.
PEGI: Super Mario Bros. Wonder received a PEGI 3 rating, indicating it's perfectly suited for all ages. While it includes infrequent, very mild violence presented in a playful or abstract manner, it remains suitable and enjoyable for players of every age group.
Super Mario Bros. Wonder Parents Guide
Super Mario Bros. Wonder is a fun adventure game where you get to play as characters from the Mario world. Your goal is to stop the mischievous Bowser!
Super Mario Bros. Wonder is designed to be suitable and enjoyable for players of all ages. The instances of fantasy violence are quite mild, involving playful interactions with whimsical characters in the Mario universe.
Rest assured, parents can feel confident that this game provides a safe and entertaining experience for players young and old alike.
What You'll See:
Playful Fights: You'll jump on enemies' heads, throw objects like shells, and even shoot small fireballs to defeat them.
Big Boss Fights: Sometimes, you'll face larger enemies in exciting battles. They might breathe fire and shake up the surroundings.
Who Can Play:
Super Mario Bros. Wonder is great for everyone, rated E (Everyone) by the ESRB. That means it's suitable for players of all ages.
Tips for Parents:
Explore Together: Join in on the fun! Play alongside your child and discover the game's colorful world.
Keep an Eye: While the game is generally gentle, it's good to be around in case your child needs help or has questions.
Balance Time: Set some reasonable limits on playtime so there's a healthy mix of activities.
Talk About it: Have a chat about the difference between the game's make-believe world and real life.
Super Mario Bros. Wonder is all about having a good time while working together and using your imagination.
System Requirement
Super Mario Bros. Wonder has modest system requirements, ensuring a wide range of players can enjoy the game. It runs smoothly on Nintendo Switch, providing a seamless and immersive gaming experience.
Gameplay
Super Mario Bros. Wonder is a fun side-scrolling game where you can play as Mario, Luigi, and others. You go through levels in the Flower Kingdom with the help of talking flower friends. Just like in previous Mario games, your goal is to reach the end of each level while avoiding enemies and using special pipes to travel. In each stage, there are special items called 'Wonder Seeds' to collect.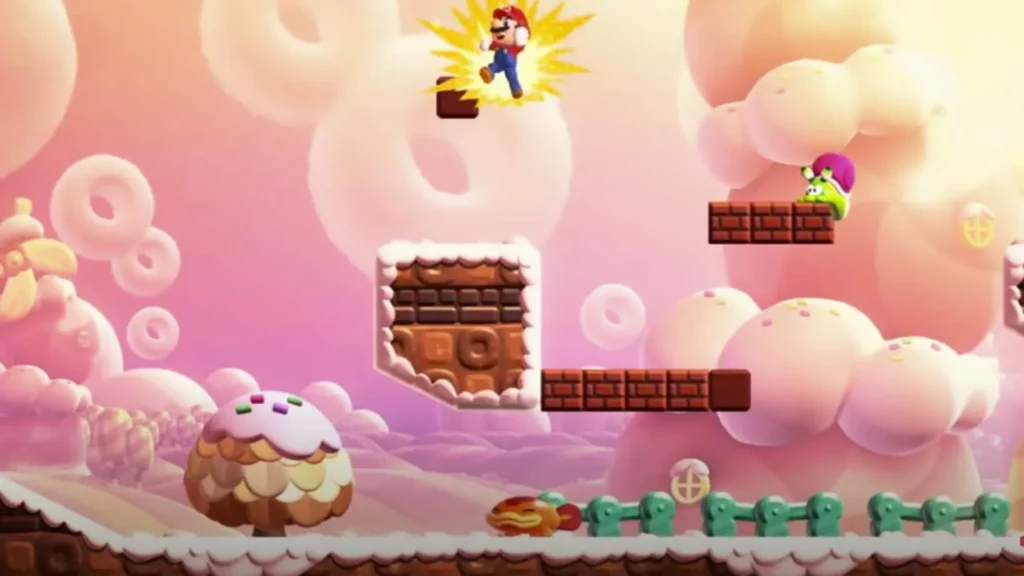 There are cool new power-ups too! One turns you into an elephant, another lets you trap enemies in bubbles, and there's even a hat that lets you drill through things. And there's this amazing Wonder Flower that creates all sorts of wacky surprises, like bringing pipes to life!
You can also wear badges that give you special abilities. Some make you better at certain things, like extra skills or powers. You can play with friends, up to four people, in the same room or even online.
Conclusion
Super Mario Bros. Wonder is a game that brings joy to players of all ages, earning an 'E for Everyone' rating from both the ESRB and PEGI 3. Its playful, comical style of action ensures that everyone can join in on the fun. Parents can feel at ease knowing this game encourages creativity and teamwork. So, whether you're exploring the vibrant Flower Kingdom or trying out fantastic power-ups, get ready for an adventure that will fill your days with wonder and laughter.