Serena Williams announced her retirement from tennis in September 2022. The American champion, winner of twenty-three Grand Slam titles, has long announced that the US Open would be her last tournament but many were moved to see her last dance.
Recently she was seen celebrating her Retirement With NYC Bash as she attended a party in New York City she attended a party for Edward Enninful's new memoir at the Apollo Theatre in NYC on Sept.
The Tennis star was joined by her husband, Alexis Ohanian for the party. For the party, she chose to wear she wore a short-sleeve black mini dress with gray sneakers.
Serena Williams was joined by her husband, Alexis Ohanian, who was wearing dark-wash blue jeans which he paired with a silky black button-down shirt and
black sneakers.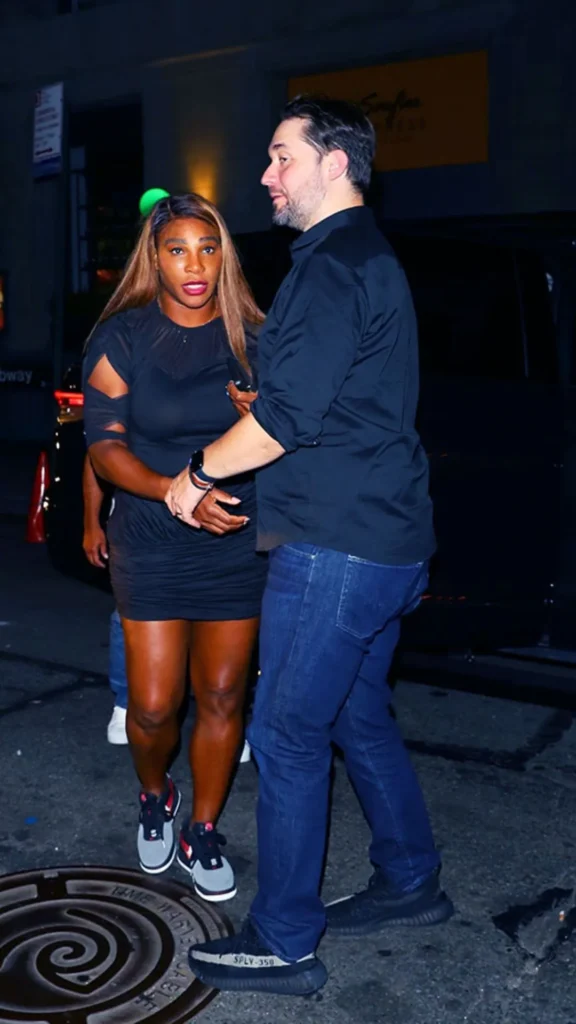 After her last match on Sat, 3 Sept Serena Williams made the following statements: "Playing like this made my retirement easier. But also a bit difficult. I have improved week after week since my return, overall it leaves me a bit ' of a bitter taste in my mouth because I know that if I had started again earlier I probably could have gotten a higher level of my tennis.
But I don't know, I'm just happy with my career. I've practically spent my entire life on the pitch and that also makes me happy because I've always wanted to do it."