Scavengers Reign Parents Guide
Max's new adult animated sci-fi series Scavengers Reign was first announced in 2022 at the Annecy Animation Festival. The series is adapted from the 2016 short film Scavengers.
Both, the film and the series are co-created and executive-produced by Charles Huettner and Joe Bennett. Along with these two, the Scavengers Rein is executive-produced by Chris Prynoski, Shannon Prynoski, Antonio Canobbio, and Ben Kalina for Titmouse Animation.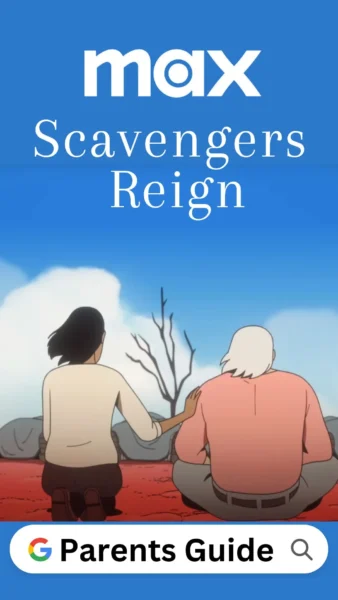 | | |
| --- | --- |
| Title | Scavengers Reign |
| Genre | Animation, Sci-fi |
| Season | 1 |
| Episodes | 12 |
| Release Date | October 19 |
| Country | United States |
| Language | English |
| Distributor | Max |
Scavengers Reign Parents Guide
Scavengers Reign Age Rating
Scavengers Reign is rated TV-MA because of the violence and creatures used in it.
Scavengers Reign is intended for mature audiences due to its adult-oriented themes, including dark and intense content.
The series contains scenes of violence and features menacing creatures, which may be unsettling for some viewers.
Scavengers Reign Parents Guide
Scavengers Reign is a surreal sci-fi animated series that explores themes of survival and the consequences of human interference in an alien environment.
While visually captivating, it presents a world that can be unforgiving and sometimes hostile. The series is designed for a mature audience and not be suitable for younger viewers.
Themes
The series delves into isolation, survival, and the impact of unchecked human actions on a foreign ecosystem.
Violence
Expect scenes depicting survival challenges and encounters with scar creatures. These moments can be intense.
Dark and Adult Themes
The series incorporates mature and thought-provoking themes that may not be suitable for all audiences.
Other Details
With its rich and captivating animation, "Scavengers Reign" offers a visually spectacular experience. It provides a fresh perspective on the aftermath of human arrogance and our enduring urge to explore the uncharted.
What Scavengers Reign is about?
Official synopsis "The remaining crew of a damaged interstellar freighter ship find themselves stranded on a beautiful yet unforgiving alien planet — where they must survive long enough to escape or be rescued.
But as the survivors struggle to locate their downed ship and missing crewmates, their new home reveals a hostile world allowed to thrive without human interference."
Scavengers Reign Wallpaper and Images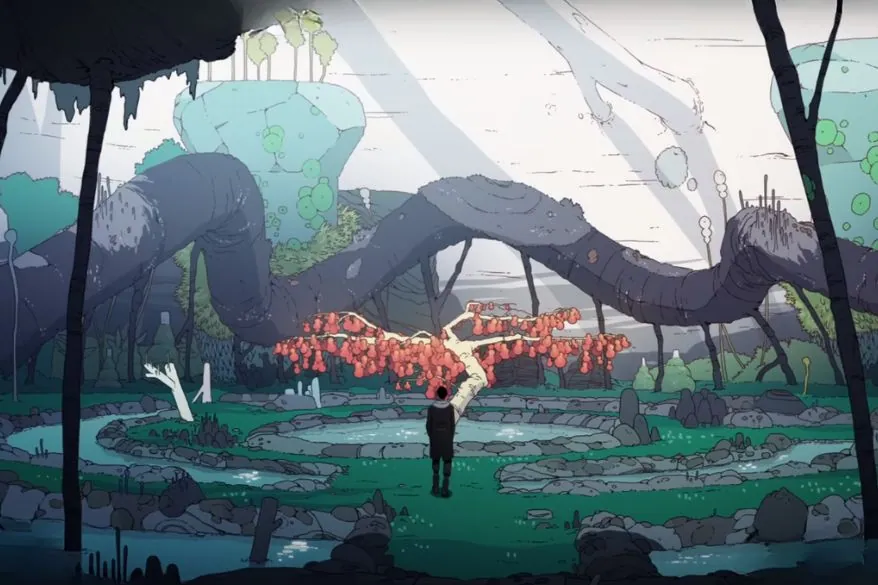 When and Where can I watch Scavengers Reign?
You can watch the first three episodes of Scavengers Reign on Thursday, October 19 on Max and the other three episodes will be released every week on Thursday through November 9 on Max.
Scavengers Reign Official Trailer
Scavengers Reign Trailer Breakdown
The first teaser for "Scavengers Reign" takes us on a tour of a mesmerizing alien world. It's teeming with strange plants, creatures, and a few surprises that are a bit unsettling.
At first, it seems like a friendly place, but it quickly turns just as risky for the crew as it did for those who came before them.
Although the crew is currently lost in space, the location hints at something more. The planet holds secrets, but what they are, we don't know yet. It's a mystery waiting to be uncovered!
Who is in the cast of Scavengers Reign?
Scavengers Reign features the voices of Wunmi Mosaku as Azi, Bob Stephenson as Sam, Sunita Mani as Ursula, Ted Travelstead as Kamen, and Alia Shawkat as Levi.
Why is checking age ratings and parents' guides important for parents?
It's important for parents to check age ratings and parent guides for movies and TV shows because it helps them make sure that the content is suitable for their children. Age ratings give a general idea of the kind of content in a movie or show.
The parent's guide provides more detailed information about specific scenes that are shown in the film. By this, parents can decide about what their children watch, ensuring it aligns with their values and what they believe is appropriate for their age.
It helps create a safe and enjoyable viewing experience for the whole family.
Scavengers Reign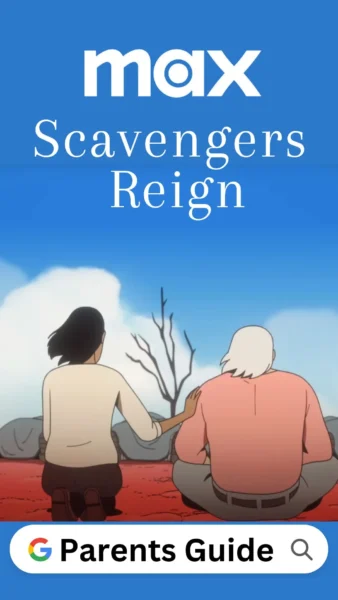 Director: Charles Huettner and Joe Bennett
Date Created: 2023-10-19 12:02