Private Lesson Parents Guide and Age Rating
Private Lesson is a Turkish comedy-romance film originally known as Özel Ders in Turkish. The film is directed by Turkish filmmaker Kivanc Baruonu. The screenplay is written by Murat Disli and Yasemin Erturan.
Private Lesson revolves around a secretive, private tutor, Azra. While trying to help students make a positive change in their lives, Azra navigates changes in her own life.
Netflix will debut Private Lesson streaming on Netflix starting December 16th, 2022. Netflix has been releasing another Turkish drama this December titled Hot Skull.
Check out Netflix's Private Lesson Parents guide and age rating in the below article. The age rating is something that aware parents of the content shown in the film.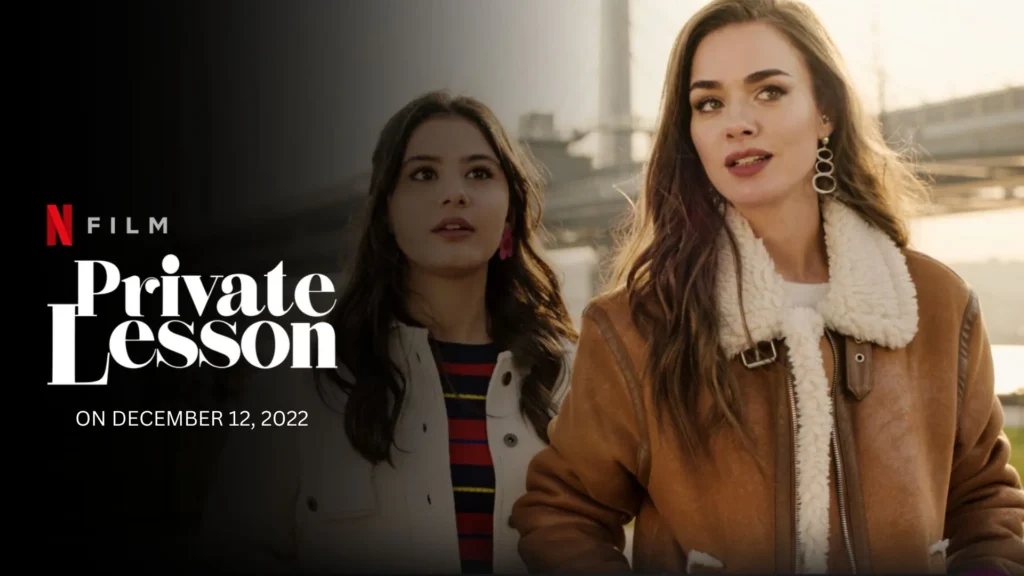 | | |
| --- | --- |
| Series Name | Private Lesson (Özel Ders) |
| Genre | Comedy, Romance |
| Director | Kivanc Baruonu |
| Release Date | 12.16.2022 |
| Runtime | 1h 29m |
| Country | Turkey |
| Language | Turkish |
| Age Rating | TV-MA |
| Production Company | OGM Pictures, Organic Film |
| Distributors | Netflix |
Private Lesson Parents Guide Age Rating
What is Private Lesson All About?
Private Lesson is set to bring into focus love, career, relationships, and the complexity of juggling all of them without – even with "expert" help it could still be a tricky ask.
Posing as a private tutor, Azra secretly coaches students on achieving their goals in life and love — but not without a few bumps in the road.

Netflix Official Synopsis
Private Lesson Age Rating
Turkish drama Private Lesson is rated TV-MA (Mature adults only) on Netflix. It Contains some content that may not be suitable for viewers under the age of 17.
That's why it got a TV-MA rating, so it's better to be seen by an adult audience, and watching this Requires an Accompanying Parent or Adult Guardian. TV-MA Means Appropriate Content Here May Not Be Suitable For People Under 17.
Private Lesson Parents Guide
Shirtless mas
Flirting
Mature talks
Alcohol drinking at parties
Before letting their kids watch any film or series it is important for parents to check out its age rating and parents' guide. By knowing the Private Lesson parents guide and age rating can get aware of the content shown in the film and will be able to decide if Private Lesson is appropriate for kids or not.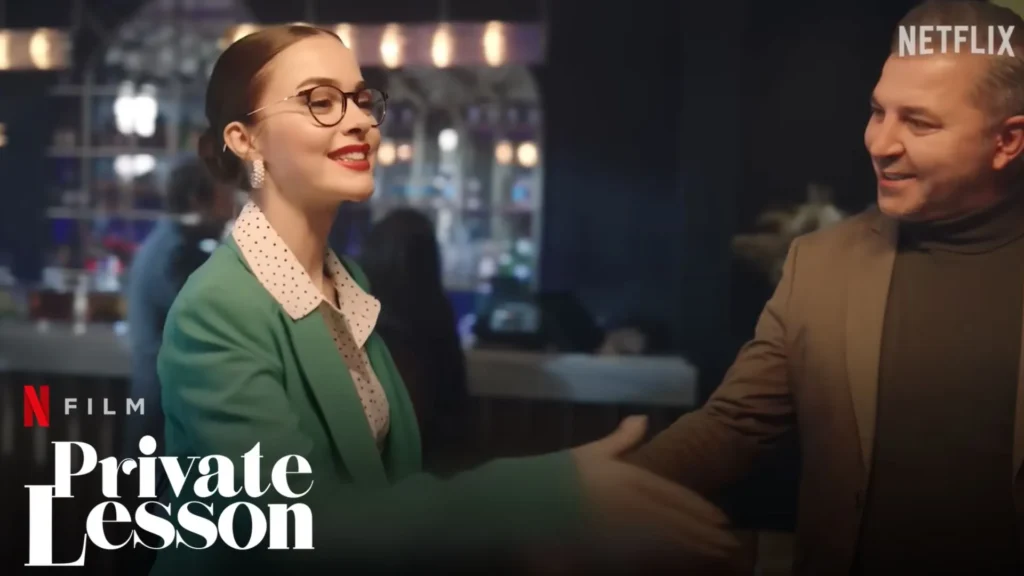 Who is in the cast of Private Lesson?
Bensu Soral, Halit Özgür Sari, Hatice Aslan, Helin Kandemir, Rami Narin, Deniz Altan, Elif Ceren Balikçi, Murat Karasu, Hülya Gülsen Irmak, Esengül Yilmaz Senalp.
Private Lesson Official Trailer
Private Lesson Trailer Breakdown
Netflix has revealed an official trailer for a Turkish romantic comedy called Private Lesson. In the trailer, we see a girl (Helin Kandemir) struggling with life and love found by the private tutor, Azra who is able to tutor just about anyone to succeed in any area of life.
She convinced Azra to take her case. Then Azra tells her the rules of being with her the first being – "you're going to do what I tell you." In between Azra also explains to her how men and women are different. Both are seen shopping together. And Azra is seen in a romantic relationship with a man. On the other hand, her client (Helin Kandemir) starts to feel changes in her life.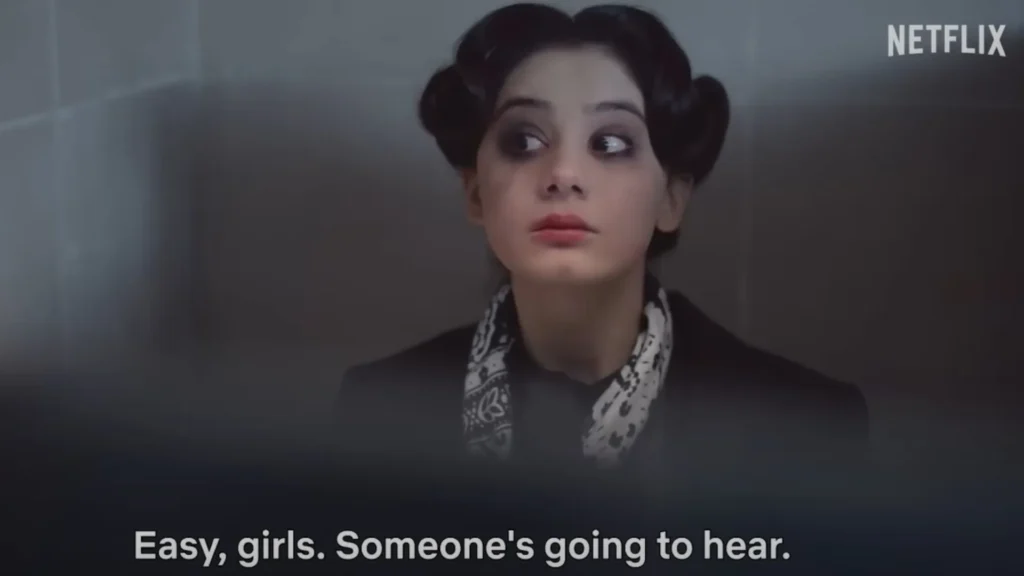 Is Netflix's Private Lesson Appropriate For Kids?
The series contains some mature content and is not suitable for kids under the age of 17.
What is the age rating for Netflix's film Private Lesson?
Netflix's series Private Lesson age rating is TV-MA.
Can a 12-year-old watch Private Lesson?
No, the series is not appropriate for 12 years old.
Where can I watch the Turkish film Private Lesson?
The Turkish film Private Lesson is available on Netflix.
Private Lesson Age Rating in the UK, US, Australia, Canada, Turkey, Singapore, etc. Age rating tells us which age group of movies and series written by children are suitable for which age audience and for whom they are inappropriate.
Through the Private Lesson Parents guide and age rating, it is easily known whether you can watch it at the age you are It is necessary for a way to show the way to the parents.
Private Lesson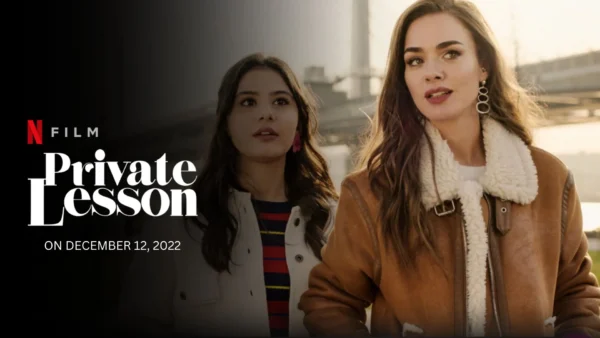 Director: Kivanc Baruonu
Date Created: 2022-12-16 16:59