Pathaan Parents Guide and Age Rating
Pathaan is an Indian Hindi-language action thriller film. This film is directed by Siddharth Anand and a screenplay by Sridhar Raghavan. Pathaan is produced by Aditya Chopra for Yash Raj Films. The stars of the Pathaan film are Shah Rukh Khan, John Abraham, and Deepika Padukone.
Pathaan was released on January 25, 2023. For more information refers to the article below Parents Guide and Age Rating. Our mission is to keep you informed with your Parent's Guide and Age Rating So that you can know whether the series and movie shown to your children is right or not.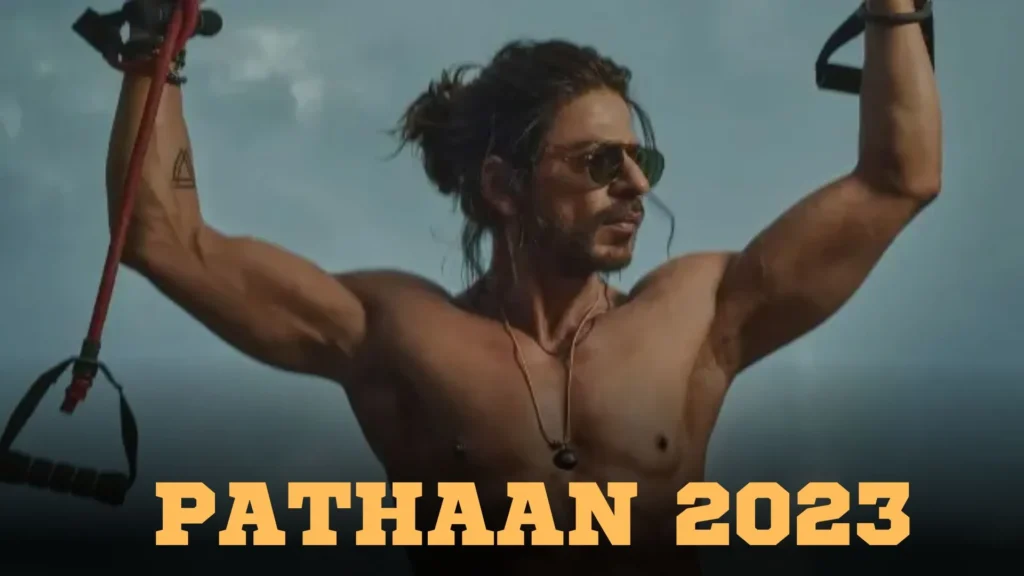 | | |
| --- | --- |
| Name | Pathaan |
| Director | Siddharth Anand |
| Writer | Shridhar Raghavan |
| Genre | Action, Drama, Thriller |
| Release Date | January 25, 2023. |
| Runtime | 2hr 26min |
| Country | India |
| Language | Hindi |
| Production Company | Etalon Film |
| Distributor | Yash Raj Films |
Pathaan Parents Guide
Synopsis/ Overview
This film titled Pathaan, it tells a story about somewhere in the dystopian Middle East, the grand houses that were once home to the rich are now home to the city's most dangerous criminals. An undercover cop, his ex-con, and others take down the drug lord who murdered his own father.
Pathaan Age Rating
Pathaan is rated A15+ in Australia, 14A in Canada, 16 in Germany. In India Pathaan is rated UA. Furthermore, Pathaan is rated M in New Zealand, PG13 in Singapore, 16 in Spain and South Africa, 12A in the United Kingdom, and PG-15 in the United Arab Emirates
Age ratings provide guidance to help parents decide whether a particular product is suitable for their child, Age rating tells us which age group of movies and series written by children are suitable for which age audience and for whom they are inappropriate.
Through the age rating, it is easily known whether you can watch it at the age you are It is necessary as a way to show the way to the parents.
Pathaan Parents Guide
Strong Violence, explosions, and brief injuries throughout the film.
Great use of various weapons and people are killed.
People are threatened.
An implied scene where a pregnant woman was shot in her womb by the terrorist.
Females are seen wearing revealing clothes.
People are seen drinking alcohol in multiple scenes.
Mild Romance.
Pathaan Parents Guide
Wallpaper And Images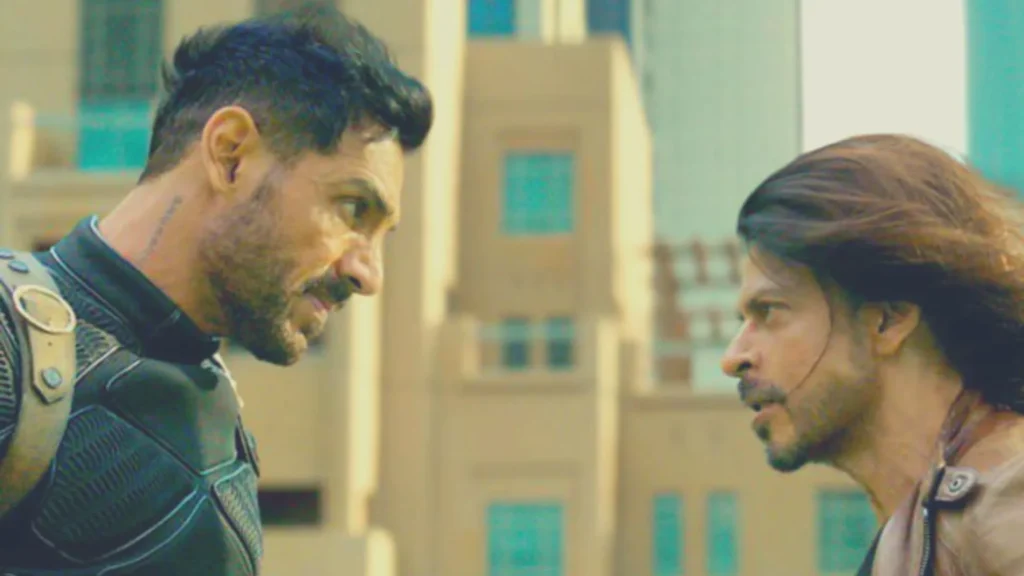 Cast and Characters 
Deepika Padukone as Rubina Mohsin
John Abraham as Jim
Dimple Kapadia as Nandini
Ashutosh Rana as Colonel Luthra
Salman Khan as Tiger
Aakash Bhatija as Amol
Prakash Belawadi as Dr. Sahani
Viraf Pate as Rishi
Shaji Chaudhary as Raza
Diganta Hazarika as Joseph
Rajat Kaul as Raafe
Prem Jhangiani as Dr. Farooqui
Grace Girdhar as Young Rubai
Ashutosh Singh as Rubai's Father
Amanpreet Hundal as Rubai's Mother
Nikhat Khan as Older Sabba
Bashir Lone as Older Salauddin Husseni
Rumi Khan as Jim's Man
Official Trailer
Trailer Explained
The trailer begins with a woman, who sounds a lot like Dimple Kapadia, saying in a voiceover that Pathaan was captured by the enemies and tortured a lot on his last mission. But Pathaans are not killed so easily. He soon breaks out of his cell after an impressive fight scene and some kicks that blast even his enemies.
Our simple purpose in telling the age rating is to make you aware of whether this movie is suitable for your kids or not, and similarly, the Parents Guide helps you to know which content is inappropriate for your children.
Because Before watching a movie, it is very important for parents to read the movie's parents guide and further ratings so that they know whether the movie is correct or not for their children.
Movies and series get different ratings in different countries like the UK, the US, Australia, Singapore, Canada, etc.
Sites Like MPA (Motion Picture Association of America), and BBFC (British Board of Film Classification) Gives rating license for movies and supports you for a better future for your children, That's why it should be the duty of every parent to open the doors of a better future for their children through age rating and parents guide.
Pathaan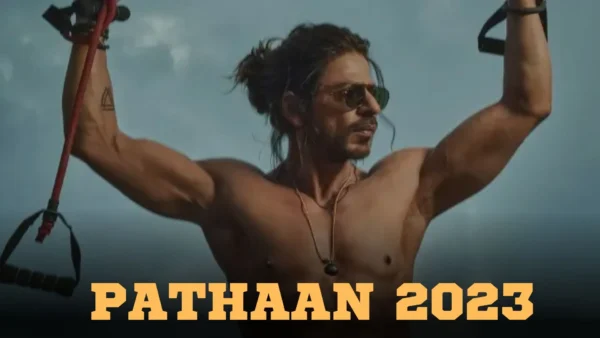 Director: Siddharth Anand
Date Created: 2023-01-25 12:10