Operation Mincemeat Age Rating | Operation Mincemeat Parents Guide
Operation Mincemeat is a 2021 British war drama film directed by John Madden. It is based upon Ben Macintyre's book on the British Operation Mincemeat during the Second World War.
Here is your guide on Operation Mincemeat age rating, parents guide, and other details about the movie. Read to the end to get Operation Mincemeat Age Rating and know more about the film.
Operation Mincemeat Release Date
Operation Mincemeat was first premiered in November 2021 at the British Film Festival. Operation Mincemeat is set to be released on 15 April 2022 (United Kingdom)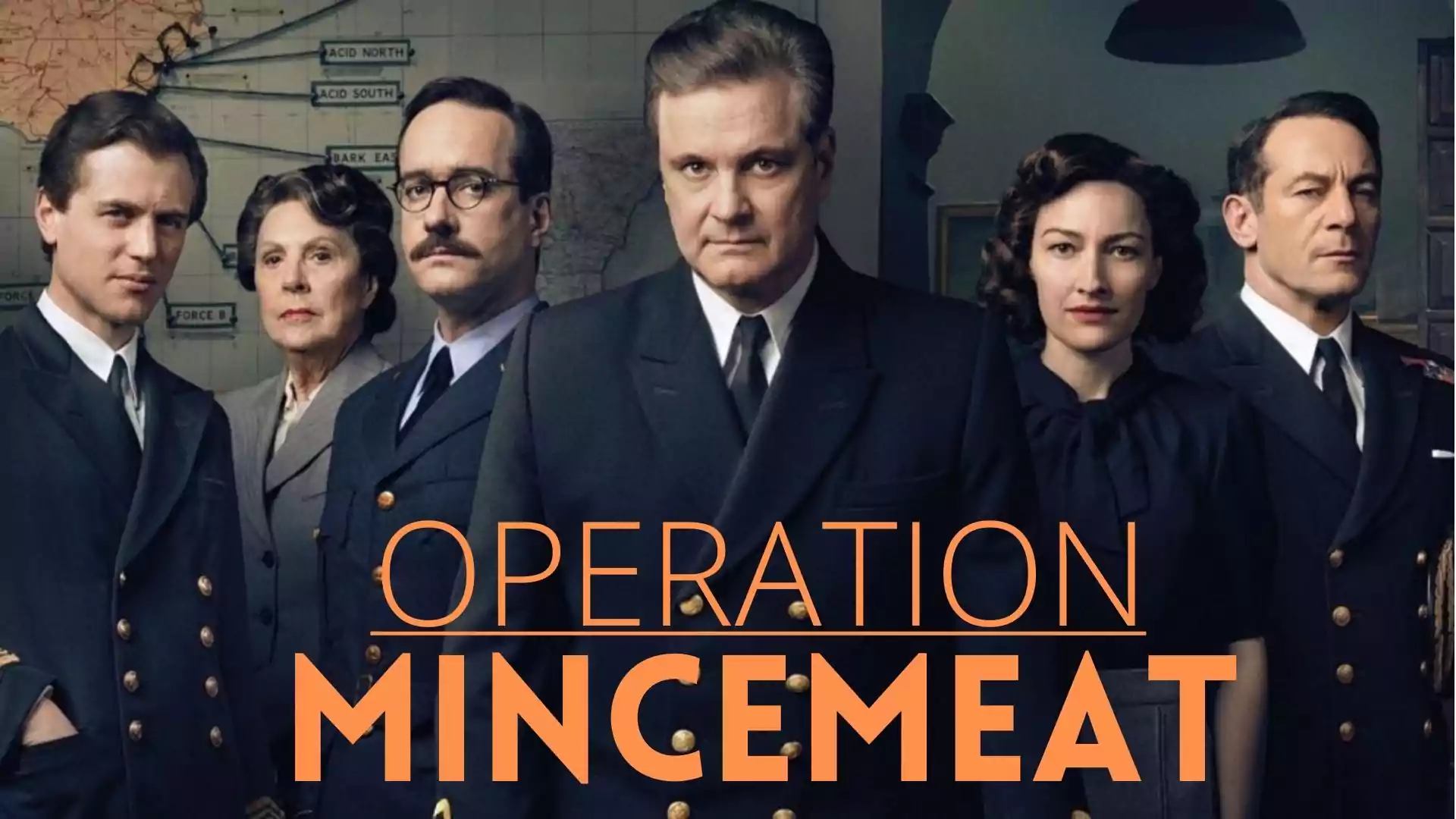 | | |
| --- | --- |
| Film Name | Operation Mincemeat |
| Directed by |  John Madden |
| Genre | Drama, War |
| Screenplay by | Michelle Ashford |
| Based on | Operation Mincemeat by Ben Macintyre |
| Produced by | Charles S. Cohen, Iain Canning, Emile Sherman, Kris Thykier |
| Production companies | Cohen Media Group, See-Saw Films, Archery Pictures, FilmNation Entertainment |
| Distributed by | Warner Bros. Pictures |
| Release dates | May 11, 2022 |
| Runtime | 2h 8m |
| Country | United Kingdom |
| Language |  English |
Operation Mincemeat Film Storyline
It's 1943. The Allies are determined to break Hitler's grip on occupied Europe and plan to launch an all-out assault on Sicily, but they face an impossible challenge – how to protect the invasion force from potential annihilation.
It falls to two remarkable intelligence officers, Ewen Montagu (Colin Firth) and Charles Cholmondeley (Matthew Macfadyen) to dream the most inspired and improbable disinformation strategy of the war – centered on the most unlikely of secret agents: a dead man. Operation Mincemeat is the extraordinary and true story of an idea that hoped to turn the tide for the Allies. (Warner Bros.)
Operation Mincemeat Age Rating
Operation Mincemeat is Rated PG-13 for strong language, some sexual content, brief war violence, disturbing images, and smoking.
Operation Mincemeat Parents Guide
Violence
Explosions
Weapons
Dead bodies
Smoking
Mild profanity
Frightening scenes
Who is in the Cast of Operation Mincemeat?
Colin Firth as Ewen Montagu
Matthew Macfadyen as Charles Cholmondeley
Kelly Macdonald as Jean Leslie
Penelope Wilton as Hester Leggett
Johnny Flynn as Ian Fleming
Jason Isaacs as John Godfrey
Simon Russell Beale as Winston Churchill
Paul Ritter as Bentley Purchase
Mark Gatiss as Ivor Montagu
Nicholas Rowe as David Ainsworth
Will Keen as Salvador Gomez-Beare
Alexander Beyer as Karl Kuhlenthal
Lorne MacFadyen as Roger Dearborn
Hattie Morahan as Iris Montagu
Alex Jennings as John Masterman
Mark Bonnar as St John Horsfall
Gabrielle Creevy as Doris Michael
Ruby Bentall as Connie Bukes
Operation Mincemeat Official Trailer
Operation Mincemeat Age Rating
Know about Operation Mincemeat Parents guide. Why does Operation Mincemeat receive this age rating? Read the complete information here about Operation Mincemeat age ratings in the UK, US, Australia, Canada, Ireland, Germany, Japan, Russia, Switzerland, Singapore, and overseas.
| | |
| --- | --- |
| Country | Age Rating |
| Australia | M |
| Denmark | 11 |
| Germany | 12 |
| Ireland | 12A |
| Italy | T |
| Japan | G |
| Netherlands, Norway, Poland, Spain | 12 |
| Russia | 18+ |
| Singapore | M18 |
| South Africa | 13 |
| United Kingdom | 12A |
| United States | PG-13 |
In fact, the age rating is fixed by MPAA( Motion Picture Association of America film rating system), BBFC (British Board of Film Classification), and Commons sense, TV Parental Guidelines (A television content rating system in the United States).
Operation Mincemeat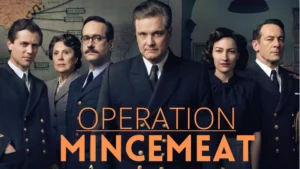 Director:  John Madden
Date Created: 2022-05-11 22:54