Nickelodeon All-Star Brawl (Game 2021)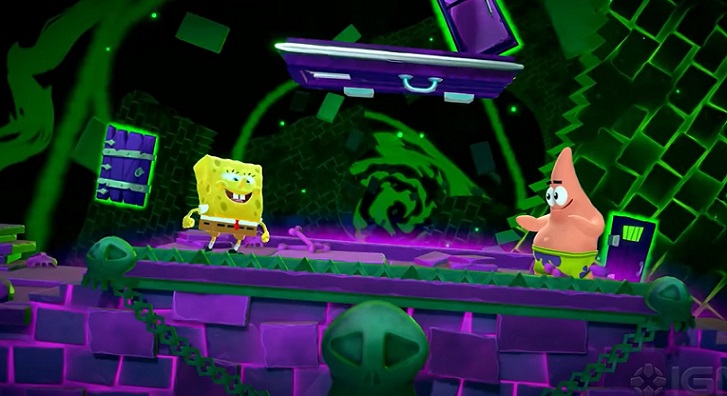 Nickelodeon All-Star Brawl Parents Guide And Age Rating 2021
Favorite Nickelodeon characters are coming with a blast "Nickelodeon All-Star Brawl" Game.
This game is having Bombastic battles between the characters, and it too has a power-packed cast of heroes from the universe of the showcase platform of Nickelodeon, All the stars are doing faces of stars of SpongeBob SquarePants.
Teenage Mutant Ninja Turtles, The loud house, Danny phantom, AAAhh!!! , Real Monsters, The Wild Thornberrys, Hey Arnold! Rugrats, And more only to determine the dominance of the ultimate animation. With lots of moving sets and all the attacks that are inspired by all their personalities more or less.
The game goes intense as they go on, and all the fierce brawls start with online and local multiplayer action.
Genre- Action, and animation adventure
Developers- Ludosity and fair play labs.
Publisher-

GameMill Entertainment.
Nickelodeon All-Star Brawl Release Date
Nickelodeon All-Star Brawl releases for PlayStation 4, PlayStation 5, Xbox One, Xbox Series X|S, Nintendo Switch, and PC on Tuesday, October 5th, 2021.
Nickelodeon All-Star Brawl Releasing platforms
PlayStation 4, Xbox One, PlayStation 5, Nintendo Switch, Xbox series X and Series S, and Microsoft Windows…
Nickelodeon All-Star Brawl Characters
All the playable characters like SpongeBob, Lincoln, loud, Ninja Turtles, and many of the other characters of the game.

At Least 20 theme levels were designed like jellyfish field extracted from the SpongeBob series, and Technodrome from Mutant Ninja, and much more.
Nickelodeon All-Star Brawl Gameplay
Every character is as unique as each other, and they all have their unique gameplay. Battle with your friends locally with four or more than four players simultaneously or in a multiplayer way online. 
Nickelodeon All-Star Brawl Age Rating
Nickelodeon All-Star Brawl rated E (Everyone 10+) on ESRB for Cartoon Violence and Comic Mischief. ESRB E rated means content is generally suitable for ages 10 and up. May contain more cartoon, fantasy, or mild violence, mild language r minimal suggestive theme.
Nickelodeon All-Star Brawl Parents Guide
In this game, you will see characters from various Nickelodeon shows e.g., SpongeBob Squarepants, Teenage Mutant Ninja Turtles.

This is a

fighter game

, players use punches, kicks, and special attacks to level down opponents.

Combat, impact sound, bursts, and screen-shaking effects.

A handful of characters can use comical attack moves (e.g., Toot Laser, First Fart) against their opponents.
Nickelodeon All-Star Brawl System Requirements
Minimum to recommended system requirements :
This game requires a 64-bit processor and operating system, OS-64bit windows 7, 8.1, and also windows 10…
Processor

– Intel Core i5-6600k/AMD Ryzen 5 1600…

Memory –

8GB Ram…

Graphics –

NVIDIA GE Force GTX1060 3GB/AMD RADEON RX 580 4GB…

Direct x –

Version 11…

Network –

Broadband Internet connection…

Storage –

15GB available space
Nickelodeon All-Star Brawl Official Trailer
Nickelodeon All-Star Brawl Price
Nickelodeon All-Star Brawl comes out October 5 for PlayStation 4, PlayStation 5, Xbox, and Nintendo Switch, and you can order it at $49.99.
The Nickelodeon All-Star Brawl game is looking very promising and will take no time to be famous at all. It has well-known characters in a fighting spirit, and this game is all set to stream on different playing mediums…
Few of the details are still under wraps for safety reasons, We will let you know about all updates regarding this game, now and even after that, Stay connected to this website for more such information.