Marvel What if Season 1 Episode 2 Breakdown | Explain
The Marvel Cinematic Universe is a bundle of movies. What if…? is technically based on an Avengers tie-in comic from 2012, Marvel's The Avengers Prelude: Fury's Big Week. One of the most awaited Marvel's TV-Show What if is on air now. So read the full Marvel What if Season 1 Episode 2 Breakdown of the film.
In the beginning, we can see star-lord on Morag planet who was here to steal power stone as T Chala has some types of equipment and with the help of this equipment he takes the orb but then here reaches Morag and his team who was about to steal the orb for Ronan, but it gets interesting when Korak admire him and says you are my idol, it was my wish to meet you, talk to you and compete with you.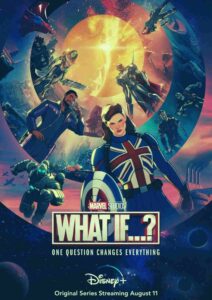 And then a small fight take place among them, where Korak uses his full strength but T Chala doesn't use any of his power and still defeats him, the people who came along with Korak starts shooting but start lord whose image is a lot better according to this timeline so he brings Korak outside Long with him were a big team was waiting for him which was sent by Ronan and here comes Yondu who kills all the guards there with his arrow, then Yondu and T Cha lord together on there mandila, north Milano fly from there because they have to sell this orb and earn a lot of money with this. 
Now we see the past how Yondu and T Chala ended up together. In Wakanda, 1988 T Chala's father's name was T Chaka where he taught his son about sacrament and culture but these were far from T Chala, he wanted to explore this world.
His father always wanted that he should stay in Wakanda take care of Wankandans and be dedicated to their people, but T Chala was curious about this world, he wanted to know more, what else is there other than Wakanda, and one day while playing, his spear crossed the protecting shield of Wakanda, and when T Chala goes to pick his spear.
Mandela ship arrives and took T Chala along with them, who were basically Yondu's coordinates, now once Yondu sees T Chala he says bad about his own men, teaser feez was also there and Yondu says I ordered you to bring me Peter Quill does this look like Peter Quill to you, so he says you said he should have two eyes, two ears, and one mouth hole, so all those are in him so what's the problem so Yondu tells him he's not a human he's a Wakanda.
These two came searching for cosmic waves from earth to take Peter Quill but when they got some vibranium waves from Wakanda so their ship's algorithm connected the vibranium wave with the cosmic wave and brought their ship to Wakanda and now with this T Chala grew up staying with Yondu.
And now story shifts 20 years later means in the presence of this timeline where after stealing the orb Yondu, Korak, T Chala was celebrating where the great Thanos joins them, now the strange thing is Thanos doesn't want to divide this world in half because after talking to star-lord he already changed his mind, here we see Drax who is basically a bartender, who always think that what if he could be invisible, but in this timeline, he's a very joyful and very photogenic person.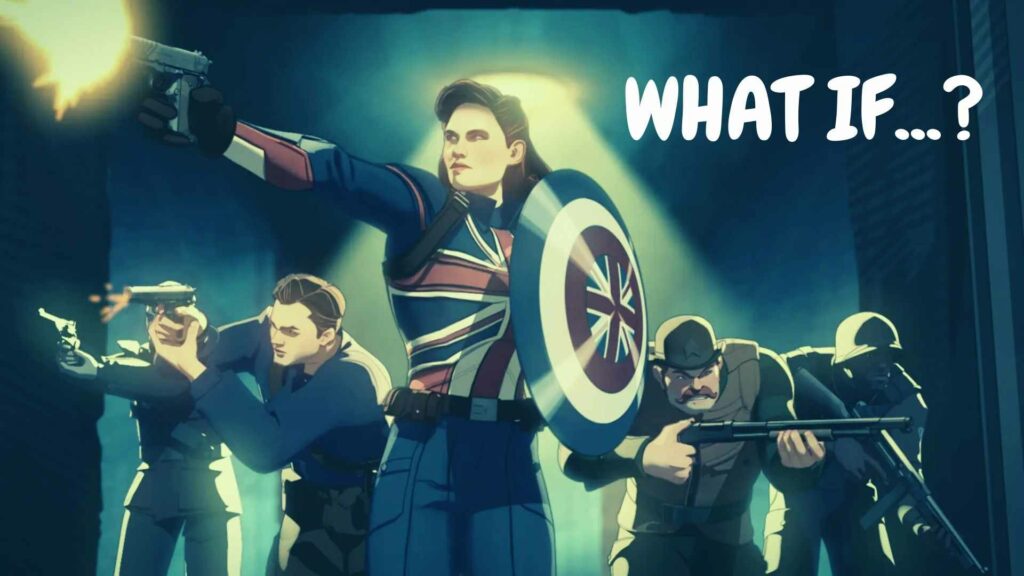 Now they meet Nebula who gives their team a small task and says you have to go to the collector and steal embarazo genesis, T Cha lord says this is effortless Korak will go distract the black army and I'll go in so Korak says was sir you're amazing so now we see celestial great invention who's basically a big space alien.
After coming here T Chala sees a lot of prisoners Kosmo dog, dark elf, Harvard the duck, once their eyes meet he ask him why are you here so T Chala Says I'm here in search of genesis so the duck along with his information starts blowing a lot.
Marvel What if Season 1 Episode 2 Breakdown Middle
T Chala thinks this might help him, and he keeps the duck with him, and on the other hand bar and his whole team were about to spoof but this whole information has been reached to the collector so that's why T Chala have to run away from there and on his way, he sees his wakandian ship and the necklace on his neck 1starts to sparkle because of the ship so T Chala goes in the space ship where he finds his father's message that his son.
T Chala was disappeared 20 years ago from the earth he was taken by a spaceship, if any one of you ever met him then please contact our people or just bring him to me, but here Nebula plays a double game and puts him along with his Team in jail, so here T cha lord gets angry on Yondu and says why did you separate me from my father and a small argument occurs, here Yondu says I am just like you both of our luck and journey has been the same.
By hearing all this T cha lord calms down a bit and somehow with the help of his necklace he breaks the glass and set himself free and here he faces the collector, he has a large collection of weapons, in which he has the shield of Captain America, hammer of Thor, and helmet of Hella.
Marvel What if Season 1 Episode 2 Breakdown

Ending

 
At the same time, Yondu helps him with the help of his Yaka arrow he breaks the helmet of Hella then Karina arrives and helps T cha lord in imprisoning him because the collector imprisoned all their species in his spaceship, and once T cha lord Yondu and their other team members come out of the celestial head, as for revenge Karina opens his chamber and releases other prisoners on his face.  
Now the scene shift to Wakanda on earth where the team arrives to meet T Chaka and everyone celebrates and then T Chaka asks his son how did he disappear and Yondu how did you find my son, so Yondu hesitate and was about to tell that he took him but then T Chala Says I was lost and he helped me and kept me by his side.