Marvel What if Season 1 Episode 1 Breakdown | Explain
The Marvel Cinematic Universe is a bundle of movies. What if…? is technically based on an Avengers tie-in comic from 2012, Marvel's The Avengers Prelude: Fury's Big Week. One of the most awaited Marvel's TV-Show What if is on air now. So read the full Marvel What if Season 1 Episode 1 Breakdown of the film.
In the beginning, we are told that after the death of he who remains all the timelines are divided into different parts, which means there is no main timeline all are in different directions, all this is explained by fortune that what if all these timelines start working in different ways, along with this we can see that what other consequences can be there in the future episodes.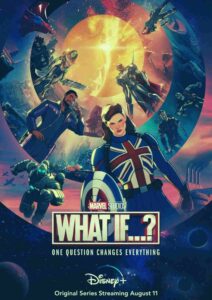 Now here starts the real story where we can see that hydra has taken over to Germany, and to fight them government thinks to build up a super soldier, and here we can see that with eye contact between Peggy Carter and Steve Roger, they feel little connection for each other that's why she doesn't go out and decided to here for Steve to become a super soldier, and here the timeline starts changing.
When the hydra agent who was about to shoot Dr. Erskine, shoots at Steve Roger and later to Erskine, here pegged Carter was already aware that this whole super soldier program was started to end the hydra that's why she can't leave this work undone, and now she did all the experiments on herself with the help of Harvard stark ( father of Tony stark)  because that project was highly expensive and she just can't let it go.
So now finally starting the machine and injecting the super-soldier serum in the body of Peggy Carter, and with the blink of an eye we see changes in Peggy Carter, so now a new Captain America means Captain Carter is born, whose body is now taller, stronger and durable.
Now after that the government make Captain Carter a public figure and build up emotions and to buy bullets they steal public money they organized a lot of events, but she refused to do all these, now we see Peggy Carter punching the punching bag and she was irritated because she has to be a public figure when she wanted to go out with other soldiers and fight with the enemy.
Marvel What if Season 1 Episode 1 Breakdown Middle
And in anger, she threw a weight plate towards the wall where there were already a lot of weight plates in there. In the next scene, we can see the entry of red skull and here in the Tonsberg country he visited the same library where he suspected the space stone means tesseract, now we see captain Carter reaches Berlin along with her team, she fights with all the men of hydra and keeps that tesseract with her.
Later this tesseract will be the new experiment sample of Harvard stark so that he can make his own new Marcone trooper suit, which is called hydra stomper in this episode, this was somewhere exactly the same as the Iron man suit, but at this time he was not into existence so it was named hydra stomper, because at this time all hydra people were killing the citizens of Germany, and Harvard stark invented this so that it can destroy all the power of hydra and this is the main reason we call this hydra stomper.
Captain Carter leaves alone to rescue her friend bucky barns where Harvard stark help her and, gives her a shield made of Vibranium, now she's leaves to save her friend bucky barns to save him from their clutch, and after a really strong fight she succeeded in rescuing bucky and now what happens we see that before bucky falls off the train Captain Carter saves him that means winter soldier will never be winter soldier.
Marvel What if Season 1 Episode 1 Breakdown
Ending
The trains they came to steal the hyper technology weapons of hydra, there were already bigger bombs that were installed, but they somehow survived, but red skull doesn't stop and with his ways he took tesseract with him, now his goal was with the help of tesseract he wanted to bring a huge octopus on this earth whose name is Shuma Gorath.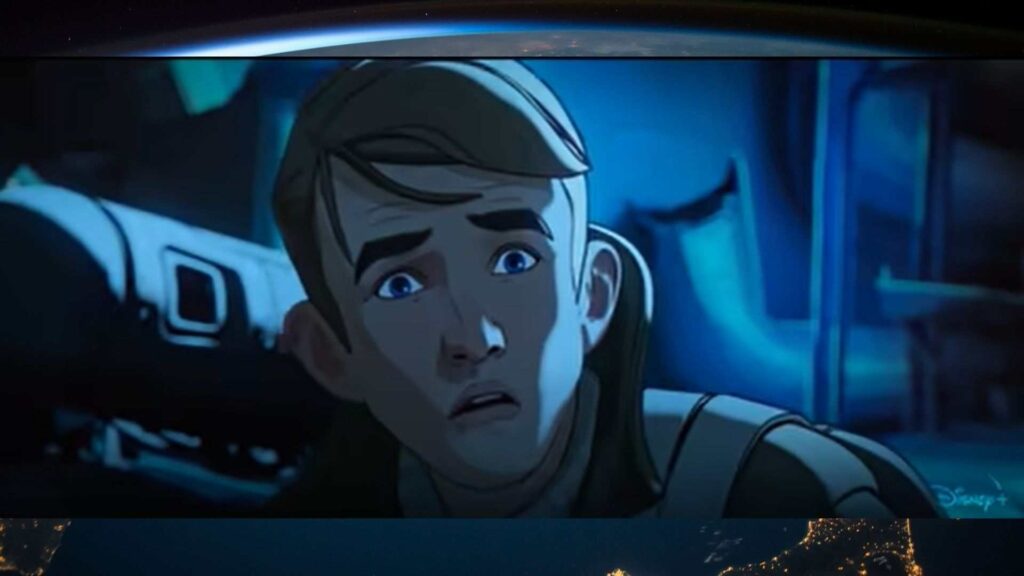 He was so powerful that he can finish this whole world with his tentacles, to stop him Captain Carter used her whole strength and to help her now Steve is always here who is now wearing hydra stomper, but as it's not much powerful it discharges and he gets out of his suit and says to Peggy to leave this work because this can cause risk to her life, and there she said if I didn't stop him he'll destroy this whole world I need to sacrifice myself.
Now Peggy Carter used her full strength and with the help of a shield she sent him back to the light, he came from. Now one more thing happened, when red skull brought Shuma Gurath with the help of tesseract, in his rage Shuma Gurath killed red skull. After all this bucky Barnes comes to Steve roger and says we don't have all day.
This time sequence ends here and we've shown the time period of 70 years later when the portal was opened and the timeline was changed so here is captain Carter who was fighting with Shuma Gurath for 70 years in that portal, now the moment she reaches this timeline she saw nick fury and Clint barter, and she asks where is Steve roger.