The newest animated addition to DC's Animated Universe, Green Lantern: Beware My Power was announced in October 2021 during DC FanDom and is expected to be released on 4K, Blu-ray & Digital on July 26, 2022. Green Lantern: Beware My Power Trailer Explained is below article.
The film will focus on discharged marine John Stewart as he wrestles with the power and responsibilities of suddenly becoming the Green Lantern.
John Stewart, who is well known for his role in the Justice League animated series finally got his own film as the Green Lantern: Beware My Power.
Warner Bros. has just released a new trailer for the film. The trailer shows John confusingly approaching Justice League's other members and it is revealed that John is in a Green Lantern suit.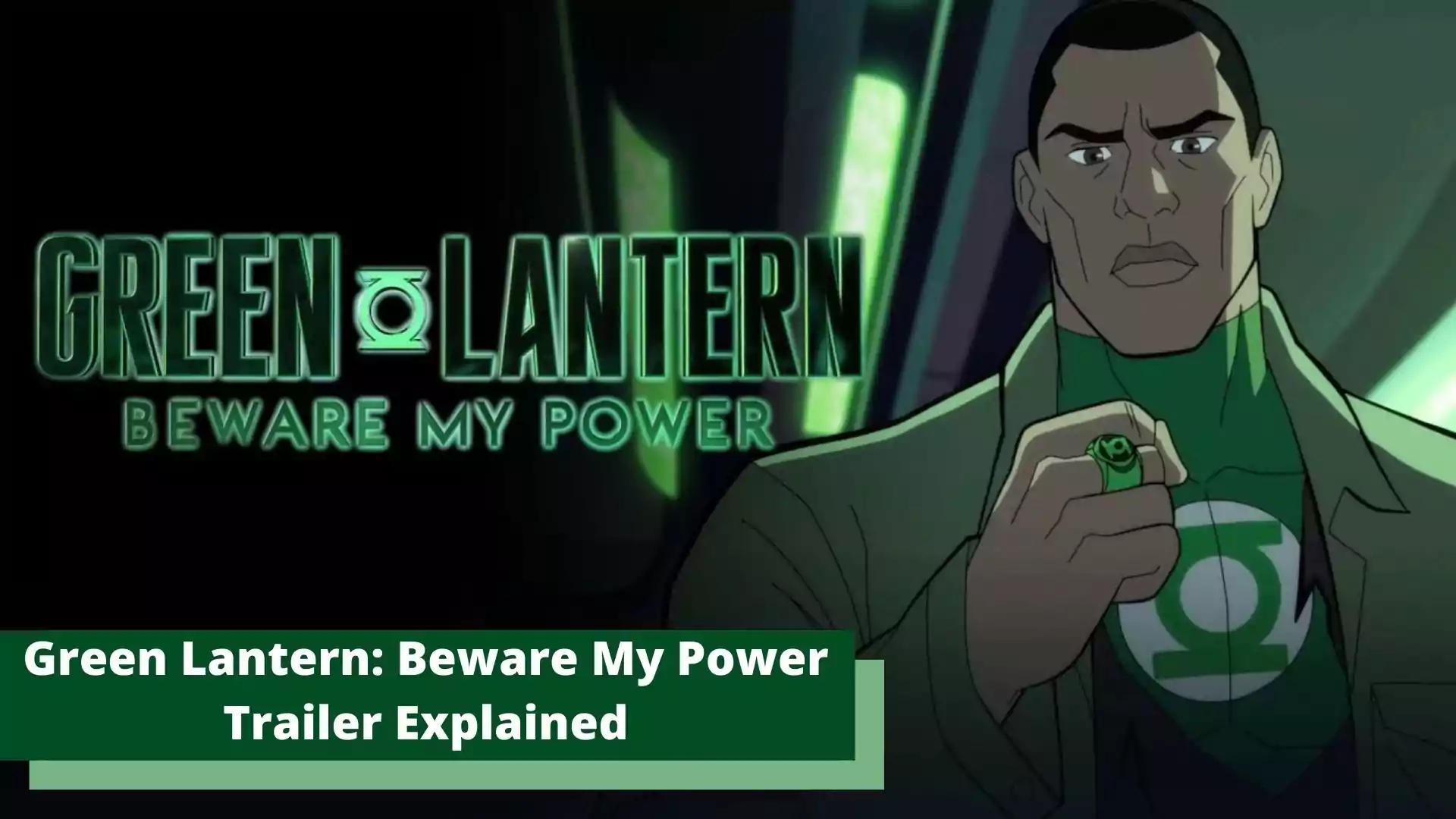 Green Lantern: Beware My Power Trailer Explained
The trailer reveals the heroes which include Green Arrow, Martian Manhunter, Vixen, Adam Strange, and more. Then it cut to show John, a ship crash landing on Earth. An alien in charge of the Green Lantern Corp came to find out that it's one of the Guardians of the Universe meets John and then passes.
John "possesses the singular will" and the Guardians ring rises to select John as its new bearer.
The trailer also reveals Sinestro, the main antagonist of the film. Sinestro is a leader of the Sinestro Corps.
Green Lantern: Beware My Power Voice Cast
Aldis Hodge (Black Adam, Leverage) will voice the titular hero, with Jimmi Simpson (Westworld) voicing Green Arrow. Hodge and Simpson are joined in the voice cast by Ike Amadi, Brian Bloom, Jamie Gray Hyder, Mara Junot, Jason J. Lewis, Keesha Sharp, Simon Templeman, Rick D. Wasserman, Sunil Malhotra, and Nolan North. (DC Movies)