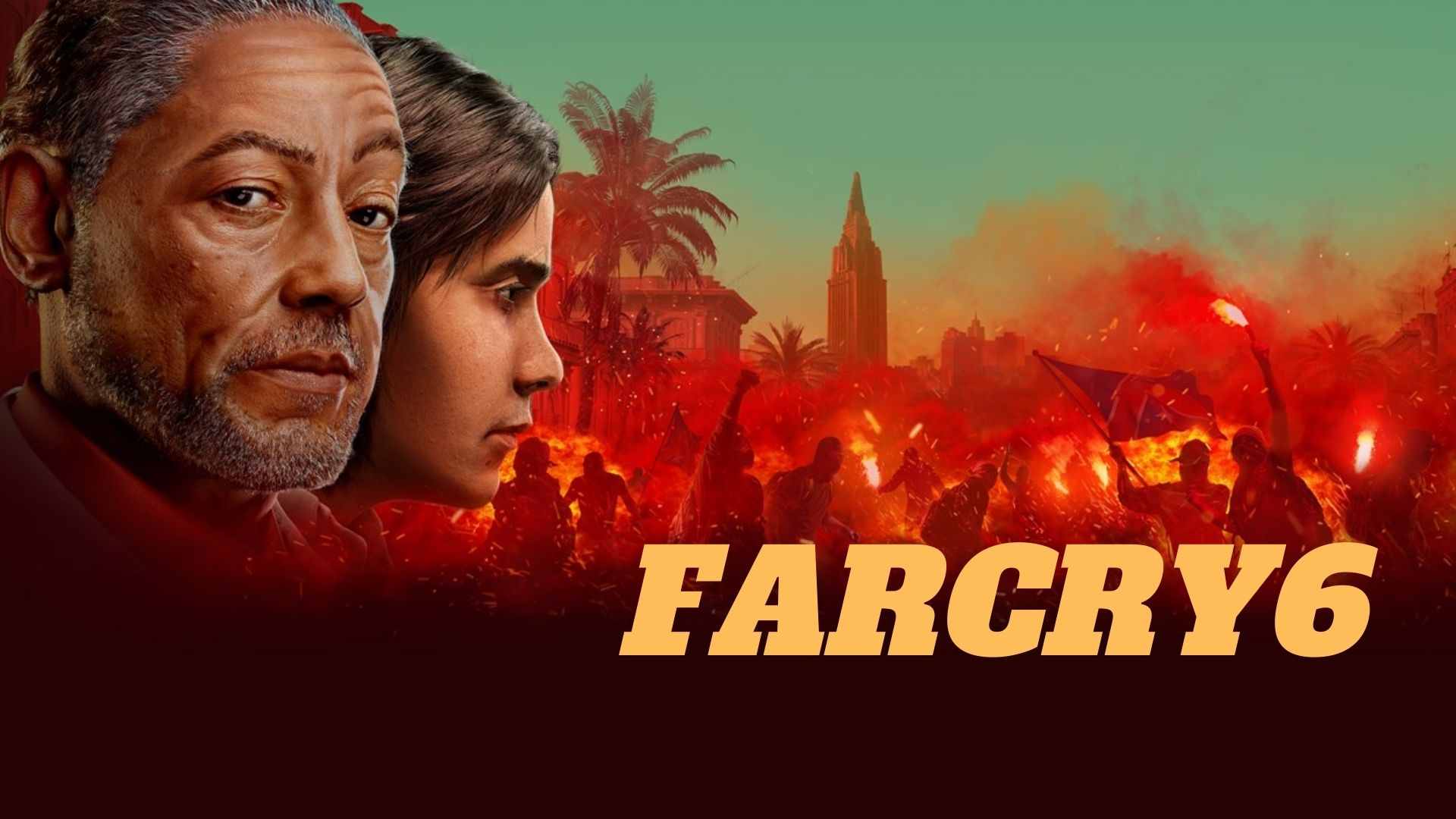 [su_table responsive="yes"]
Game 

Far Cry 6

Series

Far Cry

Developer

Ubisoft Toronto

Publisher

Ubisoft 

Directors

Omar Bouali and Alexandre Letendre

Age Rating

ESRB-M

PEGI-18

Mode

Single-player video game,

 multiplayer mode

Genre 

Action-adventure, shooter video games

Release

October 7, 2021,

Platforms

Luna




Microsoft Windows




PlayStation 4




PlayStation 5




Stadia




Xbox One




Xbox Series X/S
[/su_table]
Far Cry 6 Parents Guide | Far Cry 6 Age Rating
It is a video game based on action-adventure. It is the first-person shooter game is developed by Ubisoft Toronto and going to be published by Ubisoft, This game belongs to the Far cry series, and it is its 6th main installment.
This game was released on October 7, 2021, with the availability of Microsoft Windows, PlayStation 4, PlayStation 5 , Xbox One,  Xbox series X and S steadier, and Amazon Luna. This game is set in a fictional Island Caribbean (Yara),
This is are some based on modern-day Cuba, and it is ruled as a dictatorship by EL Presidente"Anton Castillo, portrait by Giancarlo Esposito in this game…
And he is raising his son Diego, who will be Anthony Gonzalez, and he is doing so to follow his rule; the player has to take the role of fighter Dani Rojas, Nisa Gunduz, and Sean Rey; voice this character…
Far Cry 6 Age Rating
ESRB– rated it M for matures, and that means this is a game with mature content in it like blood and Gore, intense violence, sexual themes, and use of strong language, drugs, and alcohol.
PEGI- This game has received a PEGI 18 which restricts availability to ADULTS ONLY and is not suitable for persons under 18 years of age. This rating has been given because it features graphic violence, the motiveless killing of innocent characters, violence against vulnerable and defenseless characters, and the use of strong language.
Far Cry 6 Parents Guide
This is a first-person shooter game in which players assume the role of assistant fighter Dani Rojas.

This game has a sequence bear a man is not taking drugs in the distance, and a few words like fork and shit also appear in some dialogue of this game, which is not suitable for the people below the mature age group.

Illegal drugs, including cocaine and opium, as well as sight of drug use.

Brutal violence dismemberment, torture, beatings, hangings, and the execution of unarmed civilians.

There is the sight of blood and some gory images.

intense violence: bound/cuffed characters being beaten, kicked, and/or shot; characters executed by gunfire; a man cutting his own throat with a knife.

A handful of scenes depict dismembered corpses or severed limbs amid pools of blood.

Combat can be frenetic, with frequent screams of pain, explosions, gunfire, and blood-splatter effects.

This game offers players the opportunity to purchase in-game items, in the form of hard currency credits which can then be used to buy customization items such as skins and outfits, soft currency packs, XP boosters, DLC and season passes. Some parents or carers may want to be aware of this. Parents, carers, or other responsible adults should check to see what is being offered before making any purchase on behalf of a child. It should be noted that the game can still be played without the need to purchase such items. There is an interactive sequence of animal cruelty (cockfighting), although no real animals are seen to be harmed. [PEGI]
Far Cry 6 Release Date 
Far Cry 6 was published on October 7, 2021, for Luna, Microsoft Windows, PlayStation 4, PlayStation 5, Stadia, Xbox One, Xbox Series X/S
Far Cry 6 Game Price
Far Cry 6 Standard edition price is $59.99, Golden edition price is $99.99, The Ultimate edition price is $119.99, and the price of Collector's edition is $199.99.
Far Cry 6 System Requirements
Far Cry 6 minimum PC requirements
CPU:

AMD Ryzen 3 1200 – 3.1 GHz or Intel i5-4460 – 3.2 GHz

GPU:

AMD RX 460 – 4 GB or NVIDIA GTX 960 – 4 GB

RAM:

8 GB (Dual-channel mode)

Storage:

60 GB HDD (SSD Recommended)
1080p, 30 FPS, DirectX Raytracing Off
Far Cry 6 recommended PC requirements
CPU:

AMD Ryzen 5 3600X – 3.8 GHz or Intel i7-7700 – 3.6 GHz

GPU:

AMD RX VEGA64 – 8 GB or NVIDIA GTX 1080 – 8 GB

RAM:

16 GB (Dual-channel mode)

Storage:

60 GB HDD (SSD Recommended)
1080p, 60 FPS, DirectX Raytracing Off
Far Cry 6 Gameplay 
This gameplay is very much similar to all of the previous gameplay of this franchise. This is an action-adventure first-person shooter game that is set in an open-world environment in which the player can navigate on foot or by using various vehicles such as land vehicles, combat vehicles, watercraft, and air crafts.
These video games teach the gameplay, which mainly focuses on close-quarters combat and armed combats, but this scheme also allows the player to Roman explore the whole environment of Yara freely.
Yara area is 88 km square; this area was divided into seven main reasons with a vast array of them ranging from the dense jungle of mountains to urban areas to the open oceans.
This game incorporates many elements which are found in role-playing games. It includes upgradable dual area camps and gear customization mechanics only to tailor the experience of this gameplay uniquely.
It also introduces a rank level system, which indicates the rank of the player and highlights the level of the specific region, which is similar to recent Assassin's Creed titles.
As the game goes forward, the player explores many more regions of the yaar area and encounters enemy forces that will be equipped with a more robust and higher level of gears, and it is also surrounding military target locations; that is being fortified about.
This is for the player's players can be able to use a wide array of weapons given to them that are very conventional these are sidearms, assault rifles, submachine guns, light machine guns, shotguns, sniper rifles, and last but not least, grenade launchers.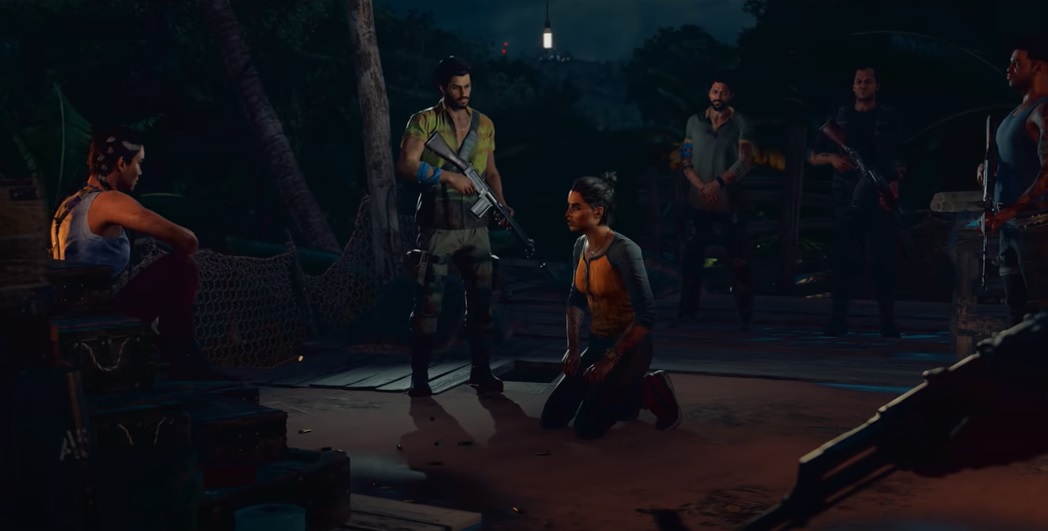 The player can vengeance in the appropriate resources given materials, which can only be done by exploring the environment more and more. Each firearm can be customized at the workbench of the player, and it will be scattered throughout the map.
This game also has upgraded in terms of the game arsenal mechanics, the backup supreme of this device, and most probably the ultimate weapon given to the player. This game also can assign himself a playstyle to load out to dominate in combat by firing homing missiles and seeing through enemies with some solid object.
The gear customization of far cry 6 is featuring some of the prototypes of the unconventional special weapon are this time, and it is going to be known as 'Resolver Weapons', and this is going to be e helpful for players, with each one offering a certain perk to the player loadout.
This time this video game also lets the player holster their weapon and, let them blend in while exploring the environment of Yara.
Far cry 6 is implementing the notoriety and the repetition style of the gameplay mechanics very very similar to The Assassin's Creed franchise, not to the Far cry franchise's previous gameplay.
This game doesn't allow the high notoriety of the player because if the player's actions increase the level of notoriety, then the player will be hunted by the special forces in this game.
And that's why to decrease the notoriety meter, and the pair have to flee the combat area and stay hidden for some time.
This time the system in the game has Tehri utilized outposts also because the infrastructure of Yara is under some Milia at rustic resign and the soldiers patrol over the streets roads and also the waterscapes and even to some restricted airspace zone.
The player has to tackle the dominance of the enemy forces and also toppled hard to reduce this in this particular area.
It is based on RPG gameplay mechanics, and in this, the player can construct an upgrade guerrilla sites, also known as cancer celebrities. This facility will provide more useful resources and bonuses to the players, And once the player enters one of these cans, the perspective will change from first-person to third-person view.
This game is bringing back the fine-tuned version of the previous game of this same franchise. It also has Fangs of Hire companionship, and this system is known as Amigos in the game.
The Amigo will assist the player in exploring the area and fighting with the enemy forces. The fishing mechanics of this game is also modified this time, This time the player can customize the fishing rod and its elements, such as bait and its fishline. And that's how overall this gameplay works.
Far Cry 6 Characters 
Protagonists: Dani Rojas -is the main protagonist of this game, and he is also a member of the resistance who wants to make Yara free.
Antagonists: Anton Castillo– will be EL president and bloodthirsty dictator who can do anything to repeat the success of his father's rule.
Diego Castillo-he is the 13-year-old son of a brutal dictator.
Admiral Benitez– is an FND Naval commander who is going to control the waters of Yara with an iron grip, and he is also Castillo's truest Yaran.
General Jose Castillo– is the FND air force commander and also the nephew of El Presidente.
Other than that there will be General Raul 'old dog', Maria Marquessa, General Mariano, Doctor Edgar, Sean MC Kay, Sergio Estevez, Ria Campos, Ramon Gallegos, Rodrigo Lecoste.
And the list of the main characters of this game includes
Juan Cortez is Resolver Master,

Clara Garcia is La Jefa

Philly Barzaga is Guerrilla Mechanic

Carlos Montero is Montero Clan Leader

Camila is the Blade of the west

Alejandro Montero is the distant Son of Carlos Montero and also the research scientist who worked on the Jose Castillo.

Jelena morales is the leader of La Moral

Mercedes Johnson Martin is the star player on the battlefield

Lorenzo Canseco is the poet of the 67 revolutions

Talia and Paolo are the rapper and DJs of this group

Paz is the third member of the Maximas Matanzas
Far Cry 6 Review 
This game received very much positive reception, and reviews with critics inventing critics Praise the gameplay the visuals and the characters and also the performances and the design world of this game, but some critics are also disregarding because some critics think this game has lack of innovation and few technical issues are also there in the game… But overall, almost everyone likes the Far Cry 6 game, and it's worth playing.
Far Cry 6 Trailer
Stay tuned to get more updates on the age rating of all Netflix TV Series, TV shows, books, and games. Finally, any suggestions are always welcomed.
Also, please make use of the comment box for your reviews. We are always providing the complete details on age rating for kids, We will make the easy and best way for your kids.