Collateral is an American web television series written by  David Hare and directed by S.J Clarkson, you will see Thriller, Drama, social issue. The Series is Produced by The Forge. The TV series is distributed by Netflix. read more about the Netflix tv series, Collateral age rating, and parental guides from kids.
Collateral official poster and details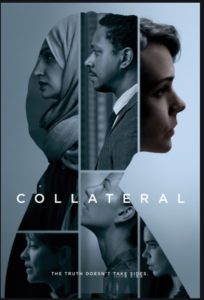 Note! If you already watched the show, So please inform us about the parental guidance here. Eventually, with your support, we can bring out a better vision for everyone.
TV Series Name –Collateral 
Genre – Thriller, crime, drama, social issues
Directed– S.J Clarkson 
Release Date – February 12,2018- March 5,2018
Age Rating –18+
Seasons –   1
Episodes- 4
Runtime – 60 mins
original language – English 
Collateral Netflix TV Series Overview
collateral starts with the investigation of the murder of a pizza delivery boy in London ..when (Carey  Mulligan )   kip Glaspie starts her investigation of this case. she refuses to accept that, this is a normal act of violence case. she solved the case and she finds something illegal drugs and drug dealers, smugglers, and spies.
The series was Hare's first original series for television
What is

Collateral

Age Rating
MPPA – TV-MA

BBFC – 18+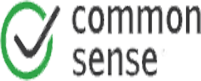 CommonSenseMedia – 17+
Details of Parental Guidance for Collateral
The Netflix TV Serie Collateral  Age rating, is 18+
The age rating, fixed by MPAA ( Motion Picture Association of America TV Series rating system), CSM(common sense media), BBFC (British Board Of Film Classification, and Netflix themselves. The board can decide who can watch the TV Series and TV shows. Here, for collateral, it is rated 18+ for the contents shown in the Netflix TV Series. Including brutal violence, sexual references, and drug trade, throughout the Series.  If you have watched the TV Series, please provide the comments and thus help other kids/parents with the age rating and its contents.
 collateral 2018 rating, TV-MA in the United States, and overseas. In addition,15+ in Spain, NC16 in Singapore. Other ratings include 16 in Argentina, 18 in South Korea Also, 12 in Norway. This includes the age rating of Collateral in the US, Spain, Singapore, Argentina, South Korea, and Norway, etc…
Explained Why Collateral Received 18+ Age Rating
Sexual references
Suicide
 nudity
Kissing scenes
Blood contents
 Drinking Alcohol
Car Crash
Drinking and illegal drugs usage
People were beaten to death
Serve curse words
We will update more details very sooner
Eventually, these are the reasons for the 18+ rating for the Netflix TV Series, Collateral
collateral  Release date
The TV Series, the collateral release date is 12 February 2018–5 March 2018. Distribution rights purchased by Netflix. You can see more info from the official site for the TV Series.
What is Collateral Runtime
TV Series Collateral , with total 5 episodes from 1 seasons. Each episodes takes 58-60 minutes.
Collateral Age Rating – Wallpapers and Images
Official Trailer Collateral TV Series
[youtube https://www.youtube.com/watch?v=ax22RTERi5E]
Summary Of Collateral Cast
The TV Series casting includes Carey Mulligan, John Simm, Nicola Walker, Billie Piper. In this series you will see Carey  Mulligan as Kip Glaspie; detective inspector, John Simm as David Mars; MP and Shadow Cabinet Minister for Transport, Nicola Walker as the Reverend Jane Oliver, Billie Piper as Karen Mars; David's ex-wife
Stay tuned to get more updates on the age rating of all Netflix TV Series, TV shows, books, and games. Finally, any suggestions always welcomed. Also, please make use of the comment box for your reviews. We are always providing the complete details on age rating for kids, We will make the easy and best way for your kids.