Argylle Parents Guide
Argyle is an 2024 upcoming spy action comedy film, directed and produced by Matthew Vaughn who is known for Snatch in 2000, Layer Cake in 2004, and Stardust in 2007.
The story is written by Jason Fuchs and it is based on the novel, written by Ellie Conway.
The main cast includes Henry Cavill, Bryce Dallas Howard, and Sam Rockwell. It is coming under the production of Matthew Vaughn, Adam Bohling, David Reid, and Jason Fuchs.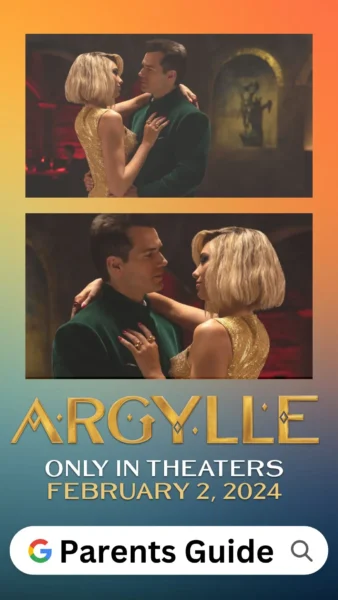 What is the age rating of Argylle?
Argylle is not rated officially but it should be rated R as it contains strong violence and gore.
Following age ratings is absolutely essential in providing parents and caregivers with the necessary guidance on what content is appropriate for their children based on their developmental stage.
It is crucial to ensure that these age ratings are adhered to in order to safeguard the safety and well-being of children.
Argylle Parents Guide
Strong violence and gore
Strong Action
Dangerous fight in a train
Use of strong weapons like guns and pistols
Firing scenes
Explosion and blasts
A boy catches a girl from a moving bike
Experiment on drugs
Argylle Parents Guide
What is the story about?
The film tells the story of one of the world's greatest detectives, 'Argyll', who gets caught in a globe-trotting adventure.
What is the release date of Argylle?
Currently, th film is under post-production, it is expected to be released in the United States on February 2, 2024, by Universal Pictures.
Argylle Wallpaper and Images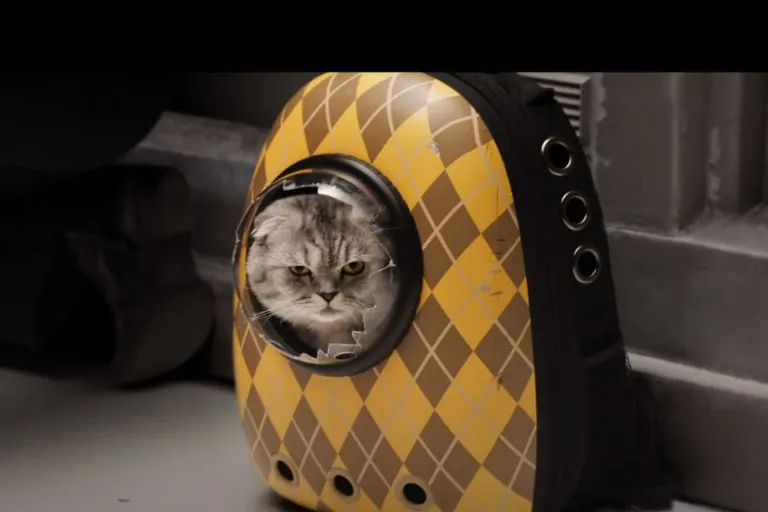 Who is in the cast of Argylle?
The cast includes:
Henry Cavill as Argylle
Bryce Dallas Howard as Elly Conway
Sam Rockwell as Aiden
Bryan Cranston
Catherine O'Hara as Conway's mother
Dua Lipa
Ariana DeBose
John Cena
Samuel L. Jackson
Rob Delaney
Jing Lusi
Sofia Boutella
Is there any trailer for Argylle?
Argylle Trailer Explained
The brand new trailer is released on 28, September 2023 and is focused on 'Argyll', who gets caught in a globe-trotting adventure.
Ratings are not designed to tell whether the film, series, or book is appropriate or inappropriate. Ratings are designed to say what kind of content is included in the movie, book, or series to give parents a chance to make informed decisions on what they are allowing their children to watch or read.
The age rating is fixed by the MPAA ( Motion Picture Association of America Film Rating System), BBFC (British Board of Film Classification), and Commons Sense, TV Parental Guidelines (A television content rating system in the United States).
Argylle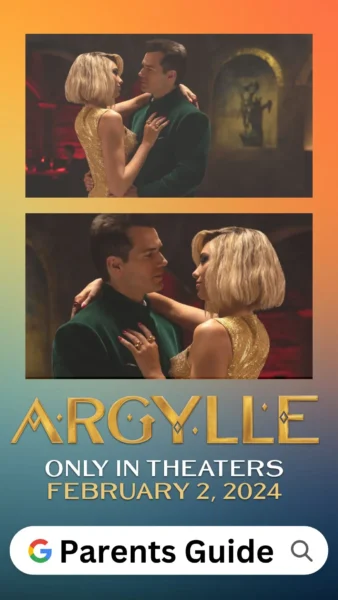 Director: Matthew Vaughn
Date Created: 2024-02-02 11:51