Aaron Z Turning Red: It is an American computer-animated fantasy comedy movie that was released on March 11, 2022. Turning Red is directed by Domee Shi and produced by Lindsey Collins. The story of Turning Red is written by Domee Shi, Julia Cho, and Sarah Streicher.
The cinematography of the movie is done by Mahyar Abousaeedi and Jonathan Pytko and it was edited by Nicholas C. Smith and Steve Bloom. Turning Red is officially distributed by Walt Disney Studios and Motion Pictures together.
The movie Turning Red is rated PG for the content shown in the movie. Although the movie does not contain anything that could disturb or hurt a very young audience out there still parents are advised to accompany their kids while watching this movie.
More About Turning Red Movie
The movie is focused on a young energetic-excited girl named Mei and her bond with her mother Ming. Her mother is quite overprotective of Mei and wanted to give everything best to her daughter. Ming never had good relations with her own mother and now she does not want her daughter to go through all those things she has experienced in past.
Mei is living a good life until one day when she found herself turned into a big red panda. She is very frustrated seeing this but her parents tried their level best to calm her down. They told Mei about this and why it is happening to Mie. Mei's father told her that her ancestors got this power to fight evil and to protect themselves and their families.
Aaron Z Turning Red (Voice behind the character of Aaron Z)
Aaron Z. is a stoic and shy guy by nature. He is one of the members of the 4Town Group and also an athlete by profession. Aaron Z is quite popular for his dance and he is the best dancer in the group.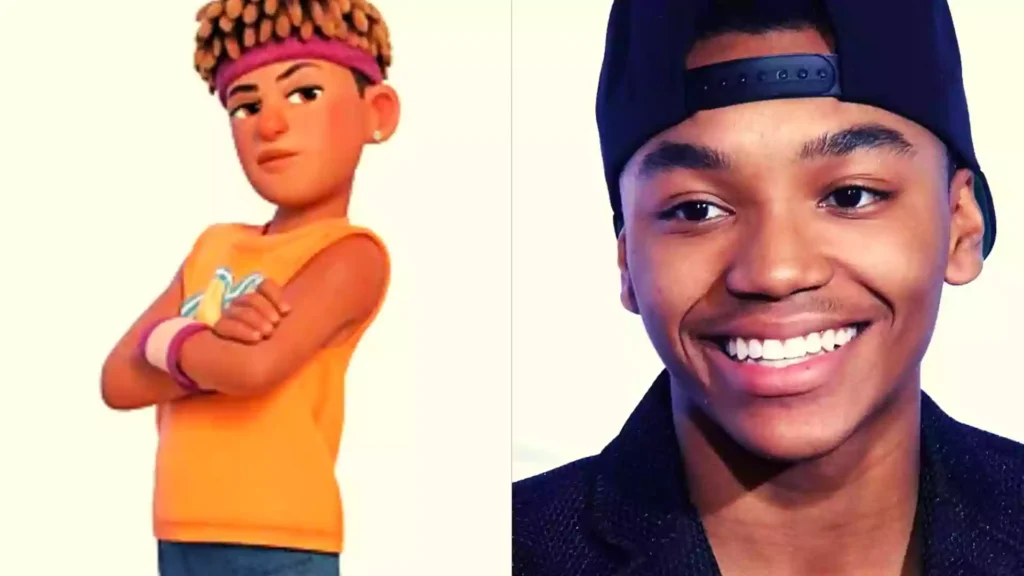 The character of Aaron Z is voiced by Josh Levi. Josh is a singer, dancer, and actor from Houston, Texas. Levi becomes famous after The X Factor Season 3 as he is the finalist of the season.
Official Website: Disney+
Stay tuned to get more updates on the age rating of all movies, tv shows, Netflix, books, and games. Finally, any suggestions are always welcomed.
Also, please make use of the comment box for your reviews. We are always providing all age ratings for kids, We will make the easy and best way for your kids.