Women at War Parents Guide
Netflix released a new television series named Women at War. The series casts Audrey Fleurot, Julie de Bona, and Camille Lou. Alexandre Laurent is the director of the movie named Woman at war series.
Our duty is to give you complete information about a particular movie or a series. Keep reading to get full information about this series and please make use of the comment box for your reviews. We are always providing all age ratings for kids, We will make the easy and best way for your kids.
Women at War Release Date
Women at War a French Drama series was released on Netflix on January 19, 2023, in the united states.
| | |
| --- | --- |
| Name | Women at War |
| Director | Alexandre Laurent |
| Release Date | January 19, 2023 |
| Genre | Drama |
| Episodes | 8 |
| Distributor | Netflix |
| Country | France |
| Language | French |
Women at War Parents Guide
Official Synopsis
The series is focused on the 1914 German troops' advance and a man who leaves for the frontlines, four women who must grapple with the devastating consequences of war.
Women at War Age Rating
Women at War is rated TV-MA for sex, nudity, self-harm, sexual violence, and suicide.
TV-MA Rated means it can be viewed by Mature adults only. Contains some content that may not be suitable for viewers under the age of 17. That's why it got a TV-MA rating, so it's better to be seen by an adult audience, and watching this Requires an Accompanying Parent or Adult Guardian. TV-MA Means Appropriate Content Here May Not Be Suitable For People Under 17.
Age Ratings give guidance to parents to help them decide whether a particular product is appropriate for their kids or not.
Women at War Parents Guide
There is very brief female nudity
Few scenes show female breasts.
Some scenes of male full-frontal genital nudity
Violence
Explosion
Some Romantic Scenes like the Kissing
Consumption of alcohol
Use of Weapons Like Guns and Riffles.
Women at War Parents Guide
Women at War Wallpaper and Images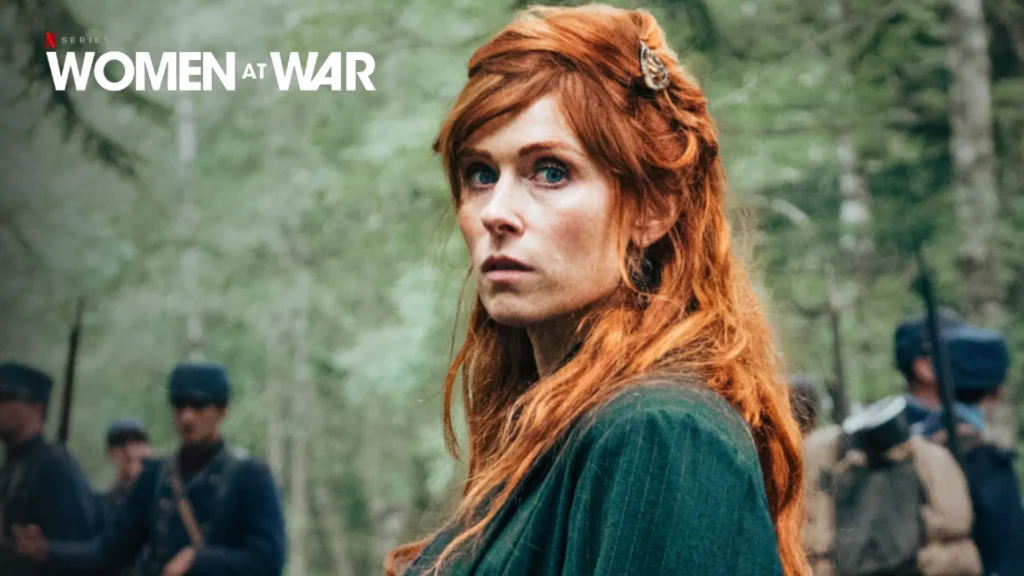 Women at War Cast and Characters
Main Cast: Audrey Fleurot, Camille Lou, Julie de Bona and Sofia Essaïdi shine.
Supporting Cast:
Sandrine Bonnaire as Éléonore Dewitt
Tchéky Karyo as Général Duvernet
Laurent Gerra as Abbé Vautrin
Tom Leeb as Joseph Duvernet
Yannick Choirat as Marcel Dumont
Grégoire Colin as Charles Dewitt
Vincent Rottiers as Lucien Charrier
Florence Loiret Caille as Yvonne Dumont
Maxence Danet-Fauvel as Colin de Renier
Eden Ducourant as Juliette
Pascal Houdus as Till
Michaël Vander-Meiren as Jean
Stacy Grewis Belotti as Madeleine Dewitt
Emmanuelle Bouaziz as Florence
Bérénice Ouédraogo as Irène
Dustin Kerls as Lucien Charrier
Marie Mallia as Soeur Geneviève
Léo Luchier as Augustin
Arthur Seth as François
Aurélie Boquien as Denise
Women at War Official Trailer
Trailer explained
It's September 1914 and weeks of fighting have been going on in a French village a few kilometers from the German, And because of this war, 4 women find themselves caught in the middle of horror, Audrey Fleurot Play as Marguerite, who is a French courtesan, is as mysterious as she is fiery and is suspected of being a spy.
Sofia Essaïdi plays Caroline's role, wife of factory owner Victor DeWitt, you'll see the ones Caroline is out on the front She also finds herself majoring in the family business.
Julie De Bona Play as Mother Superior of Agnes a Convent She finds herself increasingly traumatized by the wounded Amdon and questions her life choices and The last 4the woman Camille Lo plays Suzanne's role, who runs from abortion gone wrong because she is a young feminist nurse.
Women at War FAQ
What is the age rating of Women at War?
The Age rating of Women at War is TV-MA.
Is Women at War appropriate for kids below 9?
No, Women at War is not appropriate for kids below 9.
Is Women at War appropriate for kids above 17?
Yes, Women at War is appropriate for kids above 17.
Age Rating is something that rates the suitability of a movie, TV show, book, video game, or series to its audience. Knowing the Age Rating of a movie, TV show, book, video game, or series will enable the audience to place the content into a category, that will enlighten us about which age group can watch that particular content. So Read the Women at War Parents Guide above.
The age rating is fixed by the MPAA ( Motion Picture Association of America Film rating system), BBFC (British Board of FilmClassification), and Commons sense, TV Parental Guidelines (A television content rating system in the United States).
Stay tuned to get more updates on the age rating of all movies, tv shows, Netflix, books, and games. Finally, any suggestions are always welcomed.
Women at War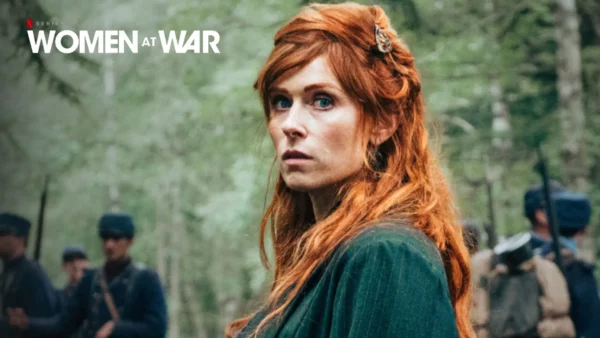 Director: Alexandre Laurent
Date Created: 2023-01-19 11:19