What is Vincenzo Age Rating | Vincenzo Parents Guide
Vincenzo,  a 2021 South Korean television series, created by Studio Dragon, tvN. Directed by Kim Hee-won.
produced by Lee Jang-soo, Jang Sai-Jung. Production companies are Logos Film.
Moreover, the series was distributed by tvN, Netflix.
Parents Guide. However, Vincenzo age rating is 16+ for violence given by Netflix itself.
Recommended for ages 16 and up
Some material classified 16+ may be offensive to sections of the child under the age of 16.
Vincenzo Parents Guide
[su_box title="Why is Vincenzo series Rated 16+" style="noise" radius="9″]
[su_table responsive="yes"]
The scene where Vincenzo tortures and ultimately kills his mother's murderer is very disturbing and violent.
People seeing drinking alcohol, smoking and drugs use only for medicine.
Characters being murderers. There are lots of blood when they kill people.
There are shootings, stabbings, and just general kicking and punching. although they're not that bloody.
Severe curse words like fuck, bullshit, and others.
The sequence contains a lot of blood, murders, dead bodies, torturing, choking, and cutting of body parts.
No sexual reference and nudity is shown in this series, Only Kissing scenes are shown.
[/su_table][/su_box]
Vincenzo latest season Release date
The series, Vincenzo was released on 20 February 2021, on Netflix.

Official Poster and Details
[su_box title="Why is Vincenzo series Rated 16+" style="noise" radius="9″]
[su_row][su_column size="1/2″ center="no" class=""]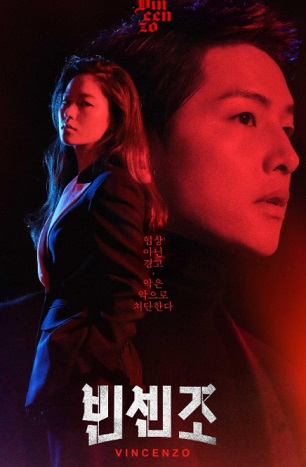 [/su_column] [su_column size="1/2″ center="no" class=""]
[su_table responsive="yes"]
Series 

Name
Vincenzo

Genre

 Comedy, Crime, Romance

Age Rating 

16+

Season 

1

Episode

20

Runtime

60 minutes
Creator
 Kim Hee-won
Distributor 
tvN, Netflix
Official website
NetflixOfficial
[/su_table][/su_column][/su_row][/su_box]
Note!
If you already watched the
series
, please inform us about the parental guidance here with your support, we can bring out a better vision to everyone.
[su_expand more_text="Continue Reading" less_text="Show less" height="90″ link_style="dotted" link_align="center" more_icon="icon: arrow-down" less_icon="icon: arrow-up"]
Series Vincenzo

Overview
Season 1 
At eight years old, Park Joo-Hyung (Song Joong-ki) was received by an Italian family and went to live in Italy. He later joins the mafia and is embraced by Don Fabio, top of the Cassano mafia family. Renamed "Vincenzo Cassano" he turns into an Italian legal advisor, a consigliere for the mafia, and Don Fabio's right-hand man. After Fabio passes on, Paolo, Fabio's natural child and the new head of the Cassano Family endeavors to kill Vincenzo.
Vincenzo then, at that point escapes to Seoul and decides to recuperate 1.5 huge loads of gold that he helped a Chinese head honcho who as of late passed on covertly stash inside the storm cellar of Geumga Plaza. Notwithstanding, a land organization under Babel Group has unlawfully taken responsibility for building, and Vincenzo should utilize his abilities to recover the structure and recuperate his fortunes.
Among the peculiar inhabitants at Geumga Plaza is the Jipuragi Law Firm run by Hong Yoo-chan (Yoo Jae-Myung) in which Vincenzo discovers he has adjusted interests. From the outset Vincenzo collides with Hong Yoo-chan's girl Hong Cha-youthful (Jeon Yeo-been) a lawyer for an adversary firm yet after her dad's demise she assumes control over the training and unites with Vincenzo and different inhabitants to battle Babel Group.
Every Saturday and Sunday at 21:00 (KST); each episode was released on Netflix
Vincenzo- Wallpapers and Image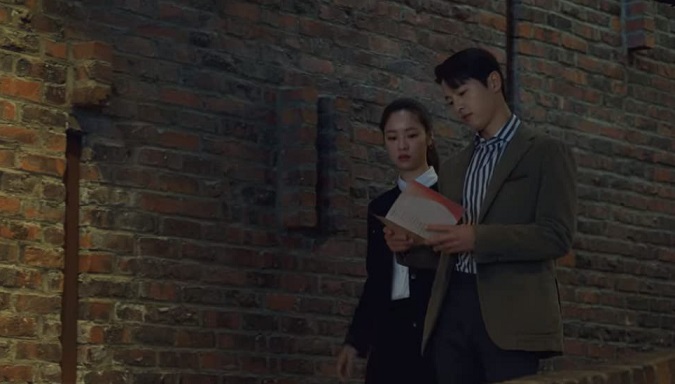 Official Trailer of Vincenzo
[youtube https://www.youtube.com/watch?v=S12-4mXCNj4]
Summary of Vincenzo-Cast
Kim Seol-jin as Larry Kang,
Kim Yoon-Hye as Seo Mi-ri,
Song Joong-ki as Vincenzo Cassano / Park Joo-hyung,
Ok Taec-yeon as Jang Jun-woo / Jang Han-Seok,
Kim Yeo-jin as Choi Myung-hee,
Kwak Dong-yeon as Jang Han-seo,
Jo Han-Chul as Han Seung-hyuk,
Yoo Jae-Myung as Hong Yoo-chan,
Yoon Byung-hee as Nam Joo-sung,
Choi Young-Joon as Cho Young-woon,
Choi Deok-moon as Tak Hong-shik,
Kim Hyung-mook as Toto,
Jeon Yeo-been as Hong Cha-Young,
Yang Kyung-won as Lee Chul-wook,
Seo Ye-hwa as Jang Yeon-jin
We will update more details very sooner
Vincenzo Age Rating and Vincenzo parents guide
Know about​ Vincenzo age rating and parental Guidance here. Vincenzo age rating in the UK, US, Canada, Ireland, Switzerland, and overseas is explained here.
16 in Hungary, TV-14 in Mexico, M18 in Singapore, 15 in South Korea, 12 in Spain.
In fact, the age rating, fixed by MPAA( Motion Picture Association of America TV Series rating system),  BBFC (British Board of Film Classification), and Commons sense, TV Parental Guidelines (A television content rating system in the United States).
Stay tuned to get more updates on the age rating of all movies, tv shows, books, and games. Finally, any suggestions are always welcomed.
Also, please make use of the comment box for your reviews. We are always providing all age ratings for kids, We will make the easy and best way for your kids.
[/su_expand]