Terrifier 2 Parents Guide
Terrifier 2 is an American Horror Movie, directed, and Written by Damien Leone. It is a sequel to the 2016 film Terrifier and is the third film to feature Art the Clown.
If your kids wish to watch the film it is important for you to check out Terrifier 2 Parents Guide. It gives you prior information about the content of the movie so that you can decide if the film is appropriate for your kids or not.
Terrifier 2 Release Date
Synopsis
This Story is about Art the Clown returning to Miles County to terrorize a teenage girl and her younger brother Jonathan (Fullam) on Halloween night—a year after mutilating.
Terrifier 2 Age Rating
Terrifier 2 is Not Rated in the U.S. but it is Rated 18 in the United Kingdom and R18+ in Australia.
Note – Even though this movie is not Rated yet but this is one of the NC-17 movies may please check before watching.
Terrifier 2 Age Rating According to Countries
| | |
| --- | --- |
| Countries | Age Rating |
| Australia | R18 |
| Canada | R |
| Finland | K-18 |
| India | 18 |
| Mexico | 18 |
| Spain | 18 |
Terrifier 2 Parents Guide
Sex & Nudity:
A man and his girlfriend start a romance in a car but no nudity is shown and they are quickly stopped.
Sienna was taking a shower and her back and the side of her breast was briefly seen.
Violence & Gore:
Johnathan's mother slapped Johnathan during an argument.
Some of the people in the movie are shown burning.
Languages:
Strong words like "fuck", "shit", and "bitch" were used in the film.
Alcohol, Drugs & Smoking:
Scenes like smoking cigarettes and drinking alcohol at a party.
Terrifier 2 Box Office Collection
The gory horror sequel from director Damien Leone, Terrifier 2 managed to make $10 million on a budget of a quarter-million bucks. "Terrifier 2" just held onto a domestic top 10-box office spot in its fifth weekend last Saturday's live stream. Terrifier 2 has become a bigger success than anybody behind it could have predicted.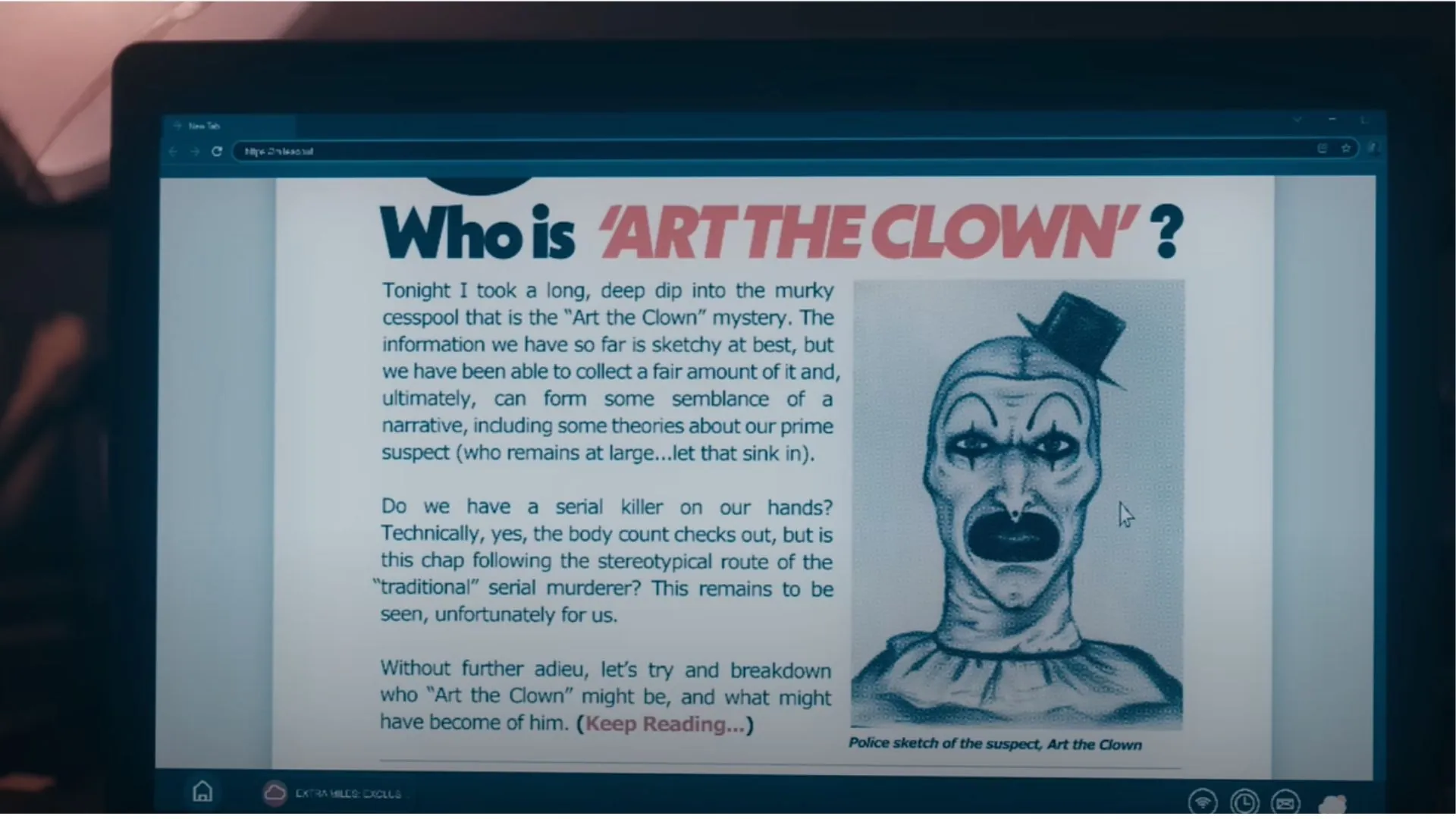 Who is in the cast of Terrifier 2?
David Howard Thornton as Art the Clown
Jenna Kanell as Tara Heyes
Felissa Rose as Ms. Principe
Lauren LaVera as Sienna
Catherine Corcoran as Dawn
Griffin Santopietro as Eric
Samantha Scaffidi as Victoria Heyes
Chris Jericho as Burke
Georgia MacPhail as Demon Girl
Tamara Glynn as Shopping Mother
Kailey Hyman as Brooke
Elliott Fullam as Jonathan
Charlie McElveen as Jeff
Owen Myre as Sean
Jackie Adragna as Nightclub Bartender
Gilbrando Acevedo as Truant Officer
Amy Russ as Allie's Mom
Casey Hartnett as Allie
Frequently Asked Questions:
Can a 12 year old watch Terrifier 2?
No one under 18 should be shown Terrifier 2. It contains severe violence and frightening scenes. Even this movies is more graphic than R rated movies.
What is Terrifier 2 age rating Australia?
Terrifier 2 is rated R18+ in Australia.
Is Terrifier good for kids?
Terrifer 2 is not suitable for kids as it contains lot of Blood and gore are extremely strong violence, violence against women is disturbing.
What Terrifier 2 is rated?
Even though Terrifier 2 is not Rated but this is one of the NC-17 movies may please check before watching.
Know about Terrifier 2 Parents Guide Why does Terrifier 2 receive this age rating? Read the complete information here about Terrifier 2 ratings in the UK, US, Australia, Canada, Ireland, Switzerland, and overseas.
In fact, the age rating is fixed by the MPAA ( Motion Picture Association of America film rating system), BBFC (British Board of Film Classification), and Commons sense, TV Parental Guidelines (A television content rating system in the United States).
Terrifier 2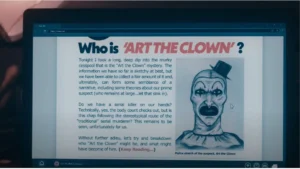 Director: Damien Leone
Date Created: 2022-10-06 09:37