Sweet Tooth Parents Guide
An upcoming American fantasy drama streaming television series based on the comic book of the same name by Jeff Lemire.
The series was created by Jim Mickle on Netflix that is set to premiere on June 4, 2021.
Producer by Evan Moore, Production companies are DC Entertainment, Team Downey, Warner Bros. Television.
Read about Sweet Tooth Netflix Series age-appropriate. 
Sweet Tooth rated TV-14 for the contents that include Half-human babies (cross breed), Emotional scenes, Violence, and mild blood content, etc… This series may be unsuitable for children under 14 years of age.
 Sweet Tooth Parents Guide
[su_box title="Why is the Sweet Tooth Rated TV-14?" style="noise" radius="9″]
[su_table responsive="yes"]
Why is

the Sweet Tooth Rated TV-14?
Although The sweet tooth Series rated TV-14, I personally think kids are the age of 12 or 13 can also watch the series the only thing they need is the guidance of their parents to explain the things to them because this series is about a post-apocalyptic world and maybe a little more for younger kids to understand some circumstances.
Here is the Guide for Parents about the Sweet tooth that will help you to decide if this series is appropriate for your kids or not because it is only you who knows what is good for your beloved and what is not.
There is No sexual Content and No Nudity in the series.
Some kissing scenes but not that intense or pationate just light and quick kisses.
People Killed each other for their own survival because of the pandemic.
People Burned alive as they were suffering from the disease first they tied up with the chair and burned but not shown on the screen we only see the burning home.
There are also uses of profanity in the series and includes words like Shit, Fuck, Asshole, and Dick.
A female who was kicked by the horse dies and her body was kept in a freezer which when shown it looks bluish which may be a little scary for kids.
The hybrid kid was dissecting by the doctor but nothing has shown on the screen only surgical instruments were there.
A man gets shot in the chest you will see a hole of the bullet in his chest and blood, but later on he will survive somehow.
[/su_table][/su_box]
Official Poster and Details
[su_box title="Sweet Tooth" style="noise" radius="9″]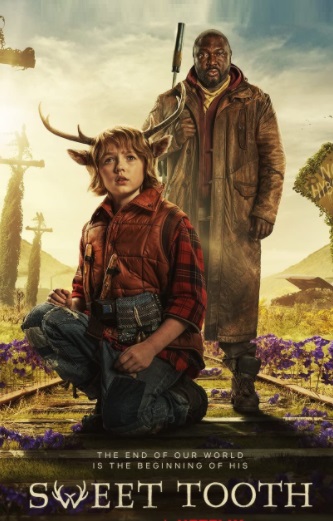 [su_table responsive="yes"]
[/su_table]
[/su_box]
Note! If you already watched the movie, please inform us about the parental guidance here with your support, we can bring out a better vision to everyone.
[su_expand more_text="Continue Reading" less_text="Show less" height="90″ link_style="dotted" link_align="center" more_icon="icon: arrow-down" less_icon="icon: arrow-up"]
Sweet Tooth Overview
 Episodes of season 1
Ten years prior "The Great Crumble" unleashed devastation on the world and prompted the strange development of a mixture of infants conceived part human, part creature.
Uncertain if crossbreeds are the reason or aftereffect of the infection, numerous people dread and chase them.
Following a time of living securely in his confined backwoods home, a protected half-breed deer-kid named Gus (Christian Convery) suddenly becomes a close acquaintance with a meandering maverick named Jepperd (Nonso Anozie).
Together they set out on a phenomenal experience across what's left of America looking for answers—about Gus' beginnings, Jepperd's past, and the genuine importance of home.
In any case, their story is loaded with startling partners and adversaries, and Gus rapidly learns the lavish, perilous world external the woodland is more intricate than he at any point might have envisioned.
Gus will also learn that there are a lot of children just like him, crossbreed children's and now all the crossbreeds are in trouble.
Sweet Tooth Season 2
Season 2 of the series Sweet Tooth will surely come and this is going to be more interesting, that how Jepperd and Ms. Eden will save the crossbreeds, and will Gus found his mother? Is there any connection between the crossbreeds and the spread of infection? To get the answer to all the questions we have to wait for season 2.
The Netflix Series, Sweet Tooth Age rating, is TV-14
Wallpapers and Images of Sweet Tooth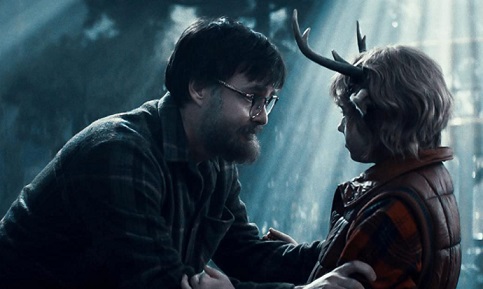 Official trailer of Sweet Tooth
Summary Of Sweet Tooth Cast
Christian Convery as Gus, Nonso Anozie as Tommy Jepperd, Adeel Akhtar as Dr. Aditya Singh, Will Forte as Gus' father, Dania Ramirez as Aimee, Neil Sandilands as General Steven Abbot, Stefania LaVie Owen as Bear, Aliza Vellani as Rani Singh, Mia Artemis as Tiger.
In fact, the age rating, fixed by BBFC, (British Board of Film Classification), CSM (Commonsense media and), TV Parental Guidelines (A television content rating system in the United States).
The board provides the information of the content shown in the series so that you can decide that the series is appropriate for your children or not.
We will update more details very sooner
Sweet Tooth Age Rating and​ Sweet Tooth parents guide
If you have watched the Netflix Series, please provide the comments and thus help other kids/parents with the age rating and its contents.
Know Sweet Tooth  Age Rating the Netflix series Sweet Tooth is explained here. Read the complete information of MPAA, TV rating, and Parents Guide.
Stay tuned to get more updates on the age rating of all TV Series, TV shows, books, and games. Finally, any suggestions are always welcomed.
Also, please make use of the comment box for your reviews. We are always providing the complete details on age rating for kids, We will make the easy and best way for your kids.
[/su_expand]