Slotherhouse Parents Guide
Slotherhouse is an upcoming Comedy, Horror, and Thriller film directed by Matthew Goodhueand and written by Bradley Fowler and Cady Lanigan. The main cast includes Lisa Ambalavanar, Tiana Upcheva, Stefan Kapicic, and others.
The production work of this Series is done by the following production companies Renegade Studios Chicago, and Talking Wolf Productions. Age Ratings give guidance to parents to help them decide whether a particular product is appropriate for their kids or not.
Here's a look at Slotherhouse age ratings, Slotherhouse Parents Guide, Release Date, Cast, Official Trailer, and more.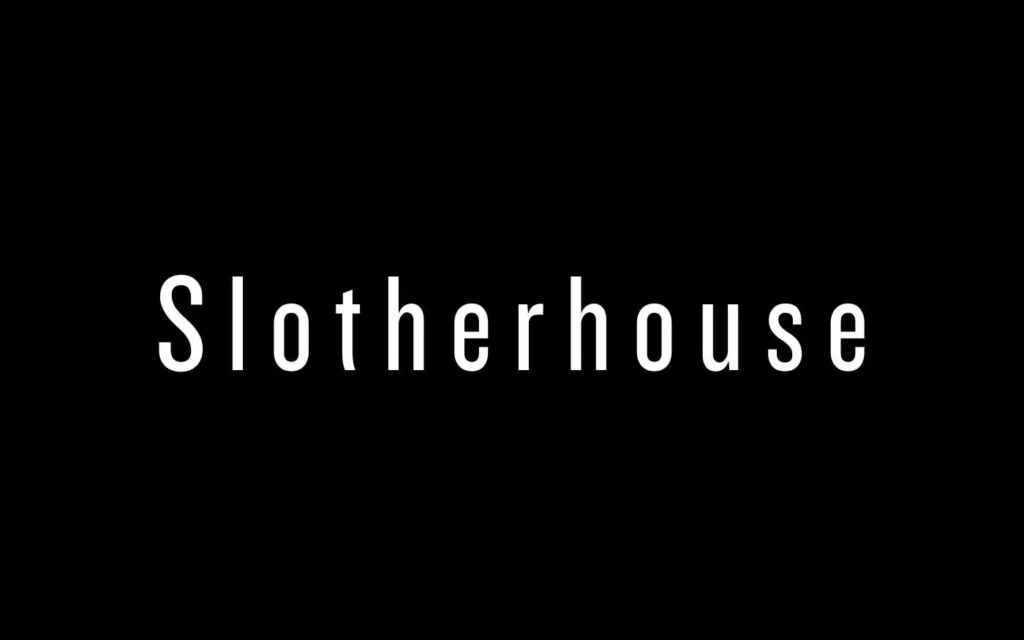 Slotherhouse Parents Guide
Age Rating: Why Slotherhouse is Rated PG-13?
Slotherhouse is Rated PG-13 for violence, bloody images, and language
This film is rated PG-13, indicating that some material may be inappropriate for children under 13. Parents are strongly urged to exercise discretion and consider the individual sensitivities and maturity of their child before viewing.
Slotherhouse Parents Guide: Is Slotherhouse OK for Kids?
Remember, parental discretion is advised, and individual sensitivities vary. It's recommended for parents to preview new movies before allowing their children to watch, especially for those under 13. This way, you can make an informed decision based on what you know is best for your child. Slotherhouse Parents Guide is given below in detail.
Violence
The film contains scenes of violence, which may include action sequences, fighting, and intense situations. While not excessively graphic, they may be unsettling for younger viewers. Parents may want to preview these scenes to assess their suitability for their child.
Bloody Images
There are instances of bloody images depicted in the film. While not overly graphic, they may be more intense than what is typically seen in films rated for younger audiences. Parents should be aware of this content and decide if it aligns with their child's comfort level.
Language
The film contains some use of strong language. While not pervasive, it may include occasional profanity. Parents may want to consider whether this aligns with their comfort level for their child's viewing.
Supervision
While the film is rated PG-13, parents are encouraged to watch alongside their child. This provides an opportunity for discussion about the content and ensures that the child feels comfortable and supported.
Plot: What's the Story About?
The film follows the story of Emily Young, a senior who seeks to be elected president of her sorority. She adopts a beautiful sloth, thinking it could become the new mascot and help her win
When and Where Can I Watch Slotherhouse?
Slotherhouse is scheduled to be released on August 30, 2023.
Who is in the Cast of Slotherhouse?
Here, is the complete list of Slotherhouse Cast and Characters
Lisa Ambalavanar as Emily
Tiana Upcheva as Alyssa
Stefan Kapicic as Oliver
Olivia Rouyre as Madison
Sydney Craven as Brianna
Kelly Lynn Reiter as Ava
Grace Patterson as Chloe
Milica Vrzic as Gabby
Andrew Horton as Tyler
Annamaria Serda as Dakota
Tiff Stevenson as Ms. Mayflower
Juliana Sada as Teenage Girl
Cady Lanigan as Morgan
Jelena Kosara as Prospect Girl
Fernando Duran as Hugo
Bradley Fowler as Paramedic
Jelena Rakocevic as Police Officer
Bianca Beckles-Rose as Zenny
Trailer: Is there any trailer available?
Slotherhouse FAQ
What is the Age Rating of Slotherhouse?
Slotherhouse is Rated PG-13
Can teens watch Slotherhouse?
No, teens can't watch Slotherhouse
Why Slotherhouse is Rated PG-13?
Slotherhouse is Rated PG-13 for violence, bloody images, and language
Know about Slotherhouse age rating and parental Guidance here Slotherhouse age rating in the UK, US, Canada, Ireland, Switzerland, and overseas is explained here.
In fact, the age rating is fixed by the MPAA( Motion Picture Association of America TV Series rating system), BBFC (British Board of Film Classification), and Commons Sense, TV Parental Guidelines (A television content rating system in the United States).
Stay tuned to get more updates on the age rating of all movies, tv shows, books, and games. Finally, any suggestions are always welcomed.
Also, please make use of the comment box for your reviews. We are always providing all age ratings for kids, We will make the easy and best way for your kids.