Ravenbound Parents Guide
A new role-playing Open World and Action Video Game is ready for release, which is developed and published by Systemic Reaction and Fatalist Entertainment AB. Combines the challenge of a rogue-lite with open world options Let's enjoy a fast-paced game.
To get more information related to the game, read the article below, which will give you detailed information about this game. And don't forget to read the Ravenbound parents guide and Age rating of this game as it mentions the right and inappropriate content of this game.
Ravenbound Release Date
Well-known publishers and developers like Systemic Reaction, and Fatalist Entertainment now bring you an action game packed with fantasy Ravenbound is Expected to be released in 2023 (coming soon).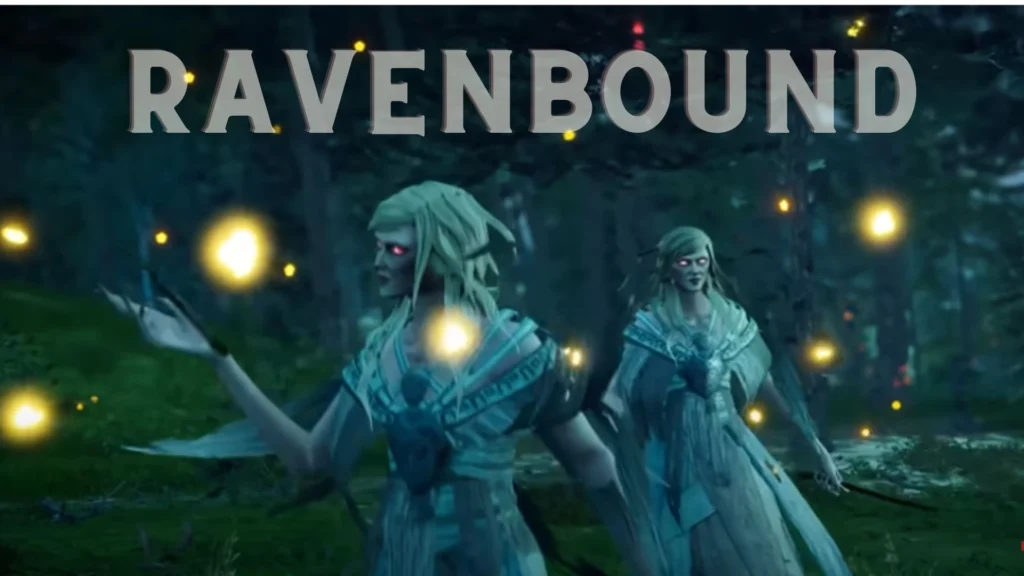 | | |
| --- | --- |
| Developer | Systemic Reaction, Fatalist Entertainment AB |
| Publisher | Systemic Reaction, Fatalist Entertainment AB |
| Genre | Open world, Action game, Adventure game, Fighting game, Nonlinear gameplay |
| Initial Release Date | Coming Soon 2023 |
| Engine | Apex: Avalanche Open World Engine |
| Platforms | Microsoft Windows |
Ravenbound Gameplay
Be afraid of things and experience a scary place Use this dangerous mission full of fantasy, You will play as a Vessel. Inside you is a weapon created by the ancient gods. Prepare to die and fight to know that you lose to the enemy and overcome dangerous challenges. Fight and build relationships to advance.
Ravenbound System Requirements
MINIMUM Requirements
OS: 64-bit OS – Windows 10
Processor: Intel i5-6400 (4C / 4T) (Q3 '15), AMD Ryzen 5 1600
Memory: 8 GB RAM
Graphics: NVIDIA GeForce GTX 1050 or AMD Radeon RX 5500 XT or equivalent
DirectX: Version 12
Network: Broadband Internet connection
Storage: 25 GB available space
RECOMMENDED Requirements
OS: 64 bit OS – Windows 10/11
Processor: Intel Core i7-4770, AMD Ryzen 5 1600X
Memory: 16 GB RAM
Graphics: Nvidia GTX 1070 8 GB, AMD Vega 56 8GB
DirectX: Version 12
Network: Broadband Internet connection
Storage: 25 GB available space
Ravenbound Age Rating
Ravenbound Gme's rating is Pending now by ESRB, But there is some inappropriate content found here that is not suitable for children under the age of 16. There are some scary creatures and strange creatures that look dangerous.
PEGI– This game has received a PEGI 16 Rating.
Age Rating is a helpful theme that let you know a certain age to watch or play any series movies and games and Gives better for your kid's future.
Ravenbound Parents Guide
There is violence and bloodshed too, here a high degree of violence is depicted between humanoids.
There's a lot of fighting and a lot of weapons are used.
Bloodshed is present in this game as well as there are scary creatures fighting.
Strange creatures with sharp teeth and massive bodies that will attack you in the game include.
You will find many animals and humans killed and injured in the terrible war violence here.
The tree-shaped monster shown here looks downright menacing. and some skeletons are here too.
Ravenbound Official Trailer
Official website: Ravenbound
Read about the Ravenbound parents guide and age rating. Ravenbound Game's rating is Pending by ESRB but it received a 16 rating by PEGI. Ravenbound Parents Guide.
The age rating is fixed by PEGI (Pan European Game Information) for UK citizens and ESRB (Entertainment Software Rating Board) for the US Continent.
Moreover, the PEGI rating is based on the physical content of the game and not on the players' condition or abuse usage online. Stay tuned for more updates on the age rating of all Netflix TV Series, TV shows, books, and games.
We try to provide good guidance for your children including the age limit for games, movies, or series and a parent guide Our only aim is to provide you with content that is not suitable for your child, which is easily understood by you. Parents are always aware of their children, so in this digital era, many such movies and series show inappropriate content, so it is our aim to deliver such material to you through this article. Read Ravenbound Parents Guide and Age Rating it is important for your kids and their future.
Apart from movies and series, games also get different ratings. In today's era, video games are also a popular means of entertainment for children. Parents know what's good and bad for their kids and it's our mission to bring you the age ratings and parents guide for games, movies, and series So that you know for which age it is suitable for children and what kind of material is in it.
Finally, any suggestions are always welcomed. Also, please make use of the comment box for your reviews. We always provide the complete details on age rating for kids, We will make the easy and best way for your kids.