The Netflix TV Series Peaky Blinders, written and created by Steven Knight. In fact, the Netflix TV Series, Peaky Blinders is a British Crime, Drama, genre TV Series produced by BBC Studios, Caryn Mandabach Productions, Tiger Aspect Productions, and Screen Yorkshire. Moreover, the TV Series is Distributed by BBC and Netflix. Read more about the Netflix TV Series, Peaky Blinders age Rating and parental guides for kids.
FIim Peaky Blinders Official Poster and Details
[su_table responsive="yes"]
Note!
If you already watched the show, So please inform us about the parental guidance here. Eventually, with your support, we can bring out a better vision to everyone.
TV Series Name – Peaky Blinders
Genre – Crime, Drama
Writer –  Steven Knight
Creator –  Steven Knight
Age Rating –  16+
Release Date – 12 September 2013
Series-  4
Episodes- 24
Runtime – 55- 59 mins
Peaky Blinders Netflix TV Series Overview
The TV Series, Peaky Blinders plots the true story of a notorious gang boss from the year 1919 of Birmingham, England. Who is not ready to let anything stop his growth no matter what. Notably, the boss named, Tommy Shelby leads the plot in the most notorious feat. The Crime drama brought to the viewers through the most violent crime actions by the director,  Steven Knight through the TV Series, Peaky Blinders.
What is Peaky Blinders Age Rating
MPPA – TV-MA

BBFC – 18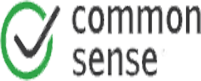 CommonSenseMedia – 18+
Details of Parental Guidance for Peaky Blinders
The Netflix TV Series, Peaky Blinders Age rating, is 16+
In fact, the age rating, fixed by MPAA( Motion Picture Association of America TV Series rating system),  ESRB and Netflix themselves. The board can decide who is allowed to watch the TV Series and tv shows. Here, for Peaky Blinders, it is rated 16+ for the contents shown in the Netflix TV Series. Including sexuality, nudity, drug usage, severe violence, and strong language, throughout the Netflix TV Series. Notably, the 16+ rating suggests that children under the age of 16 are restricted to watch the Series in Netflix. If you have watched the TV Series, please provide the comments and thus help other kids/parents for the age rating and its contents.
Peaky Blinders 2018 rated 18 in the United Kindom and TV-MA in the United States and overseas. In addition, it is rated 14A in Canada, MA15+ in Australia and 10 in France. Other ratings include M18 in Singapore, 18 in South Korea, 16 in Spain, and R16 in Newzeland. Also, 18+ in Russia.  This includes the age rating of Peaky Blinders in the US, UK, NZ, Ireland, Canada, Singapore etc…
Explained Why Peaky Blinders Received 16+ Age Rating
Sexual contents
Some nude Seen in bed
Sexual scenes in almost all episodes
Rape attempts
Nudity
Brief kissing
Women's buttocks and legs are shown in a brothel
Bloody contents
Strong violence
Gunshots
Severe threatenings
Razors used in almost all fights bleeding to death
Stong profanity
Alcohol consumption
Drug usage, smoking
We will update more details very sooner
Eventually, these are the reasons for the 16+ rating for the Netflix TV Series, Peaky Blinders.
Peaky Blinders Release date
The TV Series, Peaky Blinders release date is 12 September 2013. Distribution rights purchased by BBC and Netflix. You can see more info from the official website of the TV Series.
What is Peaky Blinders Runtime
TV Series Peaky Blinders, total episodes is 24 from 4 series. Each episodes takes 55–59 minutes.
Peaky Blinders Age Rating – Wallpapers and Images
Official Trailer of Peaky Blinders TV Series
Summary Of Peaky Blinders Cast
The TV Series casting includes Cillian Murphy, Helen McCrory, Paul Anderson, Sam Neill, Annabelle Wallis, Sophie Rundle, Joe Cole, Tom Hardy, Adrien Brody, and others. In this Netflix Series, Cillian Murphy plays the role of Thomas Shelby. While Paul Anderson features as Arthur Shelby. And Helen McCrory comes as Aunt Polly. Furthermore, Sophie Rundle stars as Ada Shelby.
Stay tuned to get more updates on the age rating of all Netflix TV Series, tv shows, books, and games. Finally, any suggestions always welcomed. Also, please make use of the comment box for your reviews. We are always providing the all age rating for kids, We will make easy and best way for your kids.