Nefarious Parents Guide
Nefarious is an upcoming Horror, Thriller film. This film is directed and written by Chuck Konzelman and Cary Solomon. It is produced by Believe Entertainment.
The Cast of the Nefarious film is Sean Patrick Flanery, Jordan Belfi, Cameron Arnett, Eric Hanson, Senyo Amoaku, Robert Peters, James Healy Jr., Stelio Savante, Tom Ohmer, Mark De Alessandro, Sarah Hernandez, and others.
Our aim is to tell you the best simple and accessible age rating and make you aware of the content present in the film through the parent guide.
Here's a look at Nefarious age ratings, Nefarious Parents Guide, Release Date, Cast, Official Trailer, and more.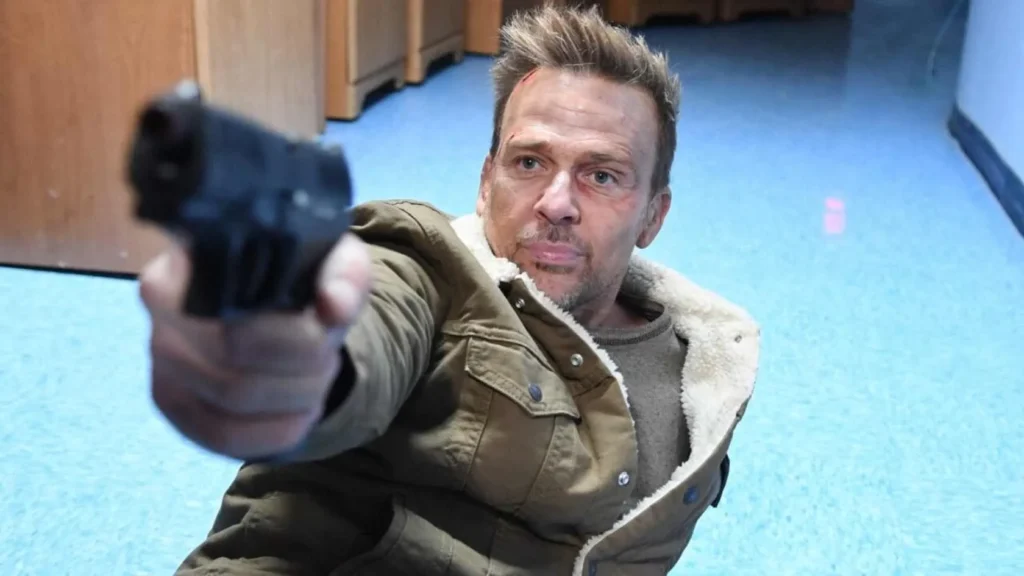 Nefarious Age Rating
Nefarious is Rated R for some content shown in this film.
R Rated means Restricted. Program-rated R is intended to be viewed by mature, adult audiences and may be unsuitable for children under 17. Contains content that is unsuitable for children. Children Under 17 Require an Accompanying Parent or Adult Guardian.
It is rated in Canada: PG (Alberta) and Canada: 14A (British Columbia)
Nefarious Parents Guide
A detailed content guide is given in the below section by reading that parents can check if the Nefarious is OK for their kids or not. Although the film is rated R, some parents may find it suitable for their teens.
Before letting your kids watch Nefarious you should consider the below-given points if the film is suitable for your children, especially if your kids are sensitive to violence, mature themes, or strong language.
Sex & Nudity
There is no nudity or any sexual references in this film.
This film does not show any explicit or graphic scenes but does contain some talk about abortion and other adult topics.
Violence & Gore
A quite brutal death is shown
In this film, there is a scene where a man's finger is broken.
In another part of the movie, someone's hand is broken multiple times.
Profanity & Language
In this movie, some people use strong language like "damn," "What the Hell," and "Bastard."
Alcohol, Drugs & Smoking
There's no Alcohol Consumption is here
In the film, a few people are shown smoking cigarettes.
Frightening & Intense Scenes
There is a sad and disturbing atmosphere throughout the film. Many serious dialogues may make some viewers feel uneasy and uncomfortable.
The film is largely a psychological horror film.
Official Synopsis
On the day of his scheduled execution, a convicted serial killer receives a psychiatric evaluation, during which he claims he is a demon, and further claims that before his time is up, the psychiatrist will commit three murders of his own.
Release Date of Nefarious
Nefarious was released on April 14, 2023
Wallpaper and Images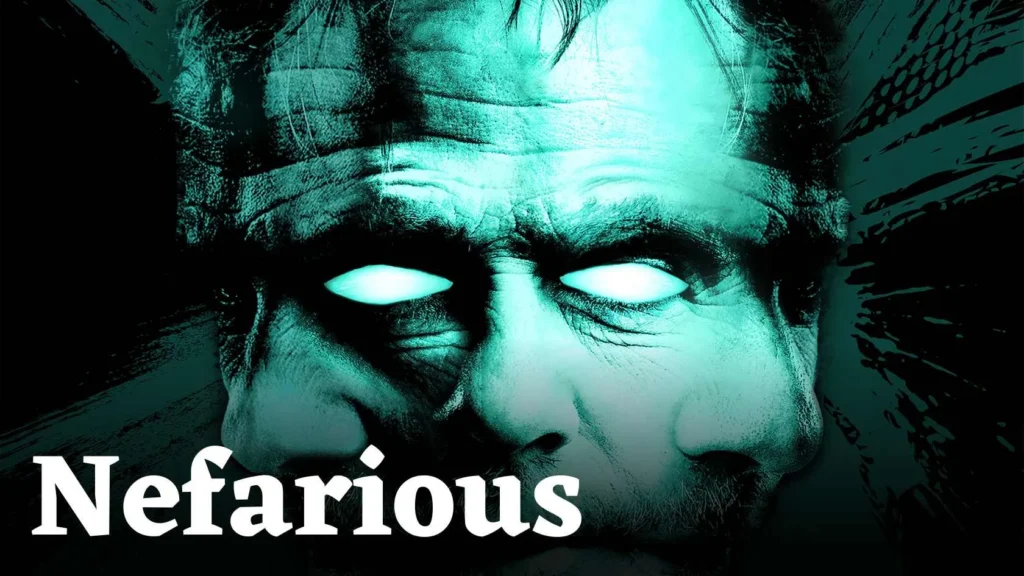 Cast and Characters
Here, is the complete list of Nefarious Cast and Characters
Sean Patrick Flanery as Nefarious
Jordan Belfi as Dr. James Martin
James Healy Jr. as Gate Guard
Eric Hanson as Assistant Warden Anderson
Robert Peters as Dr. Stewart
Tom Ohmer as Warden Moss
Cameron Arnett as Trustee Styles
Stelio Savante as Detective Russo
Jarret LeMaster as Officer Wilson
Daniel Martin Berkey as Fr. Louis
Sarah Hernandez as Corporal Mendez
Grifon Aldren as Sergeant Wilborn
Maura Corsini as Melanie Carter
Mark De Alessandro as Dr. Fischer
John Cann as Prison Guard
Tina Toner as Renee
Ethan Millard as Prison Guard
Jeremy Miller as Officer Campbell
Official trailer
Trailer Breakdown
The trailer shows the story about On the day of his scheduled execution, a convicted serial killer receives a psychiatric evaluation, during which he claims he is a demon and further claims that before his time is up
Nefarious FAQ
What is the Age Rating of Nefarious?
Can teens watch Nefarious?
No teens can't watch Nefarious.
Can a mature person watch Nefarious?
Yes, a mature person watches Nefarious.
Movies and series get different ratings in different countries like the UK, the US, Australia, Singapore, Canada, etc.
Before watching a movie, it is crucial for parents to read the Parents Guide and further ratings so that they know whether the movie is correct or not for their children And they get to know about the good or bad content present in the film.
If it is suitable for the kids then they can watch it with them, And if not, then they can refuse to see them because if any material in it is not suitable for their children, then they can tell that.
Sites Like MPA (Motion Picture Association of America), and BBFC (British Board of Film Classification) Gives rating license for movies and supports you for a better future for your children, That's why it should be the duty of every parent to open the doors of a better future for their children through age rating and parents guide.
Nefarious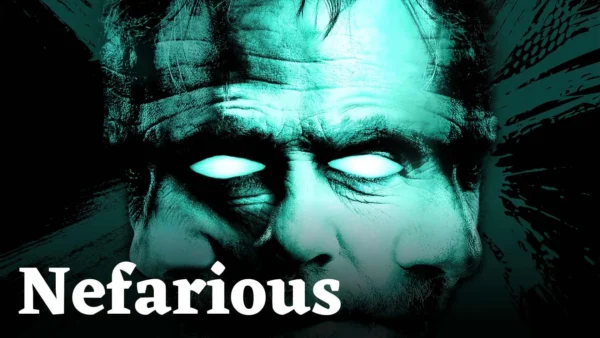 Director: Chuck Konzelman, Cary Solomon
Date Created: 1970-01-01 00:33