Moving Parents Guide
Moving is an upcoming South Korean television series directed by Park In-Jae and written by Kang Full. The main cast includes Anzu Lawson, Han Hyo-Joo, Zo In-sung, Seung-ryong Ryu, and others.
The production work of this Series is done by the following production company Studio & New, and The Walt Disney Company. Famous Distributor Disney+ distributes it.
Our aim is to tell you the best simple and accessible age rating and make you aware of the content present in the film through the parent guide.
Here's a look at Moving age ratings, Moving Parents Guide, Release Date, Cast, Official Trailer, and more.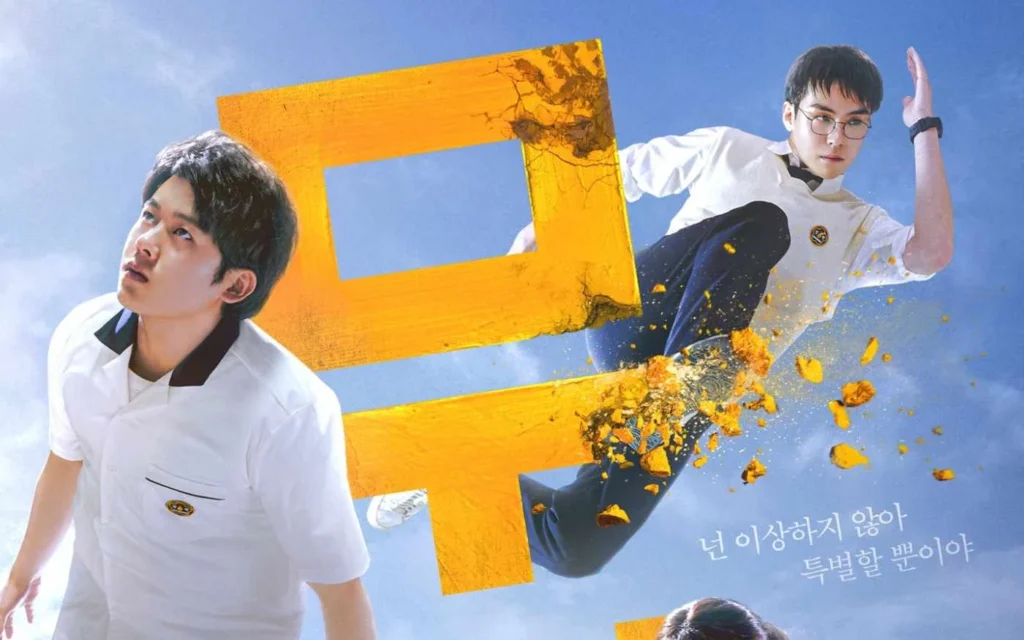 Moving Age Rating
Moving is Rated TV-MA for some content shown in this series
TV-MA Program-rated TV-MA is intended to be viewed by mature, adult audiences and is not suitable for children under 17. Children Under 17 Require Accompanying Parent or Adult Guardian.
Age ratings are recommendations for parents and carers of kids to help them decide what is appropriate for their child depending on what stage of development they are at.
Moving Parents Guide
A lot of gun shooting is here
Violence
Explosion
Use of Guns
Strong use of Superpoewrs
The glass broke on a girl's face
Moving Parents Guide
Plot: What's the Story About?
The film tells the story of three teenagers who hide their superpowers and their parents who have been living with painful secrets for generations in the face of great danger.
When and Where Can I Watch Moving?
Moving is going to be released on August 9, 2023. You can watch Moving on Disney+.
Wallpaper and Images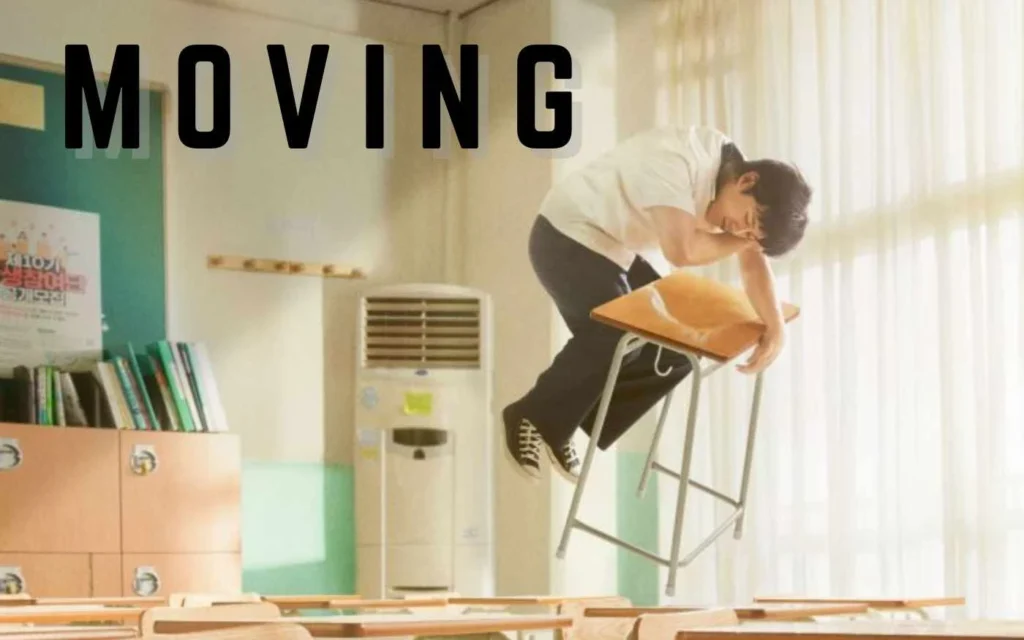 Who is in the Cast of Moving?
Here, is the list of Moving Cast and Characters
Anzu Lawson as Lee Mi-Yeon
Han Hyo-joo as Lee Mi-hyeon
Zo In-sung as Kim Doo-shik
Seung-ryong Ryu as Jang Joo-won
Andreas Fronk
Go Yoon-Jung as Jang Hee-soo
Hee-soon Park as Kim Deok-yun
Tae-Hyun Cha as Jeon Gye-do
Park Bo-kyung
Seung-beom Ryu as Frank
Sun-Young Kwak as Hwang Ji-hee
Kim Hee-won as Choi Il-hwan
Moon Sung-Keun as Min Yong-jun
Shin Jae Hwi as Bang Ki-soo
Shin-rock Kim as Yeo Woon-gyu
Lee Jeong-Ha as Kim Bong-seok
Do-Hoon Kim as Lee Kang-hoon
Sung-Kyung Kim as Lee Jae-man
Trailer: Is there any trailer available?
Trailer Breakdown
The trailer shows three teenagers hiding their superpowers and their parents who live with painful secrets as they face a great threat across generations.
Moving FAQ
Who is the director of Moving?
Park In-Jae is the director of Moving
When will Moving be released?
Moving is going to be released on August 9, 2023
Who is the distributor of Moving?
Disney+ is the distributor of Moving
Movies and series get different ratings in different countries like the UK, the US, Australia, Singapore, Canada, etc.
Before watching a movie, it is crucial for parents to read the Parents Guide and further ratings so that they know whether the movie is correct or not for their children And they get to know about the good or bad content present in the film.
If it is suitable for the kids then they can watch it with them, And if not, then they can refuse to see them because if any material in it is not suitable for their children, then they can tell that.
Sites Like MPA (Motion Picture Association of America), and BBFC (British Board of Film Classification) Gives rating license for movies and supports you for a better future for your children, That's why it should be the duty of every parent to open the doors of a better future for their children through age rating and parents guide.
Moving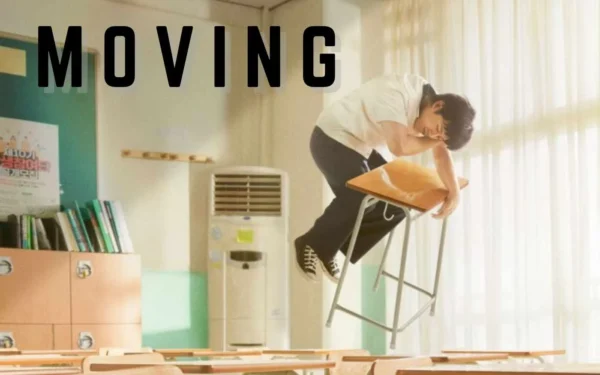 Director: Jessica Blue
Date Created: 2023-08-09 14:14