Monster Parents Guide
Monster is a Japenese Animated series. The series is created by Masayuki Kojima, and the series is written by Naoki Urasawa, Donald Roman Lopez, René Veilleux, and Ryôsuke Nakamura. It stars Hidenobu Kiuchi, Liam O'Brien, Mamiko Noto, and Karen Strassman.
Age rating gives you prior information about a particular product (movie, series, show, game, etc and etc). Whether the particular product is appropriate for the kids or not.
| | |
| --- | --- |
| Name | Monster |
| Director | Masayuki Kojima |
| Genre | Animation, Crime, Drama, Mystery |
| Release Date | 1, January 2023 |
| Country | Japan |
| Language | Japenese |
| Episodes | 75 |
| Production Company | Madhouse |
| Distributor | Netflix |
Monster Parents Guide
Synopsis
The story of Monster is about a neurosurgeon, who finds his life in confusion after, meeting a psychopathic former patient.
Monster Age Rating
Age Ratings give guidance to parents to help them decide whether a particular product is appropriate for their kids or not.
Monster is Rated TV-14.
Program-rated TV-14 means Parents need to be Strongly Cautioned because TV-14-rated programs may contain some material that many parents would find unsuitable for children under 14 years of age.
Monster Parents Guide
Sexual Content
A man and a woman are lying in bed together
Implied s*x scene
Few sexual references throughout the show
Kissing scenes
Violence and Blood
Gunfights with blood throughout the show
A surgeon operates people, sometimes you will find blood on his tools
Use of alcohol, and drugs
At the beginning of the show, the character are drunk
Characters are smoking throughout the show
Frightening Scenes
Monster Wallpaper and Images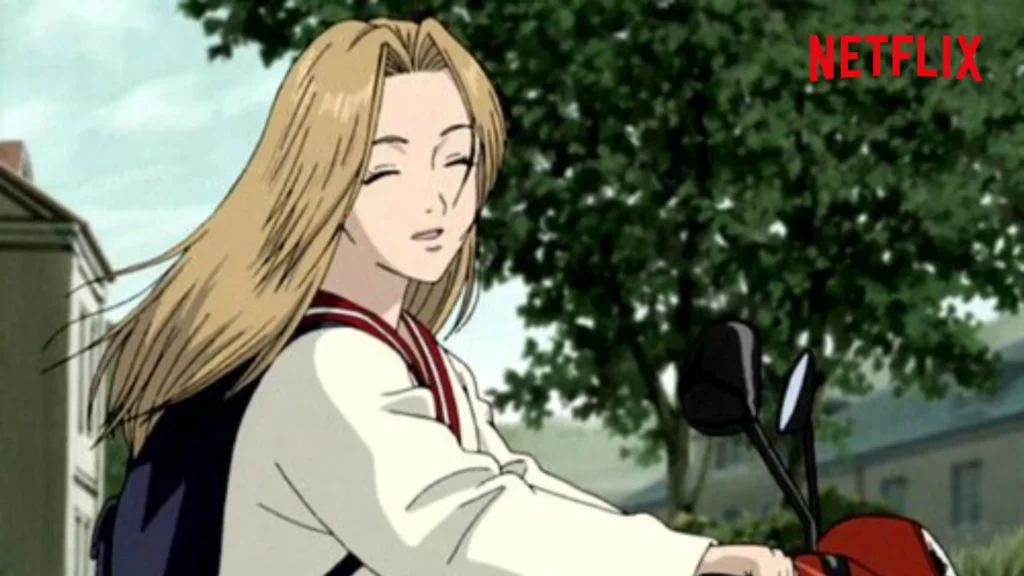 Monster Casts and Characters
Here is the list of Monster Casts and Characters:
Hidenobu Kiuchi as Kenzou Tenma
Liam O'Brien as Kenzou Tenma
Mamiko Noto as Anna Liebert
Karen Strassman as Anna Liebert
Nozomu Sasaki as Johan Liebert
Tsutomu Isobe as Heinrich Lunge
Richard Epcar as Inspector Heinrich Lunge
Junko Takeuchi as Dieter
Keith Silverstein as Johan Liebert
Ichirô Nagai as Julius Reichwein
Mami Koyama as Eva Heinemann
Tara Platta as Heinemann
Michael McConnohie as Franz Bonaparte
Paul St. Peter as Dr. Julius Reichwein
Takayuki Sugô as Dr. Rudy
Hideyuki Tanaka as Wolfgang Grimmer
Laura Bailey as Dieter
Patrick Seitz as Wolfgang Grimmer
Dan Woren as Hans Georg Schuwald
Nobuyuki Katsube as Roberto
JB Blanc as Roberto
Who is the director of Monster?
Monsters is created by Masayuki Kojima.
On which ott platform Monster will release?
Monster will release only on Netflix.
What is the release date of Monster?
Monster will release on Netflix Sunday, January 1, 2023.
Ratings are not designed to tell that films are appropriate or inappropriate. Ratings are designed for saying what kind of content is included in the movie or series to give parents a chance informed decisions on what they are allowing their children to watch.
The age rating is fixed by the MPAA ( Motion Picture Association of America Film rating system), BBFC (British Board of FilmClassification), and Commons sense, TV Parental Guidelines (A television content rating system in the United States).