Mean Girls Parents Guide
Mean Girls is a 2004 American teen comedy film. This film is directed by Mark Waters and written by Tina Fey. It is produced and distributed by Paramount Pictures. Mean Girls is based on book which is written by Rosalind Wiseman.
The film Characters are Lindsay Lohan, Rachel McAdams, Tina Fey, Tim Meadows, Amy Poehler, Amanda Seyfried, Ana Gasteyer, Lacey Chabert, Lizzy Caplan, Daniel Franzese, Neil Flynn, Jonathan Bennett, and others.
Age ratings tell us which age group of films and series written for children are suitable for which age audience and for which they are unsuitable.
Through the age rating, it is easily known whether you can watch it at the age that is needed as a way for parents to show the way.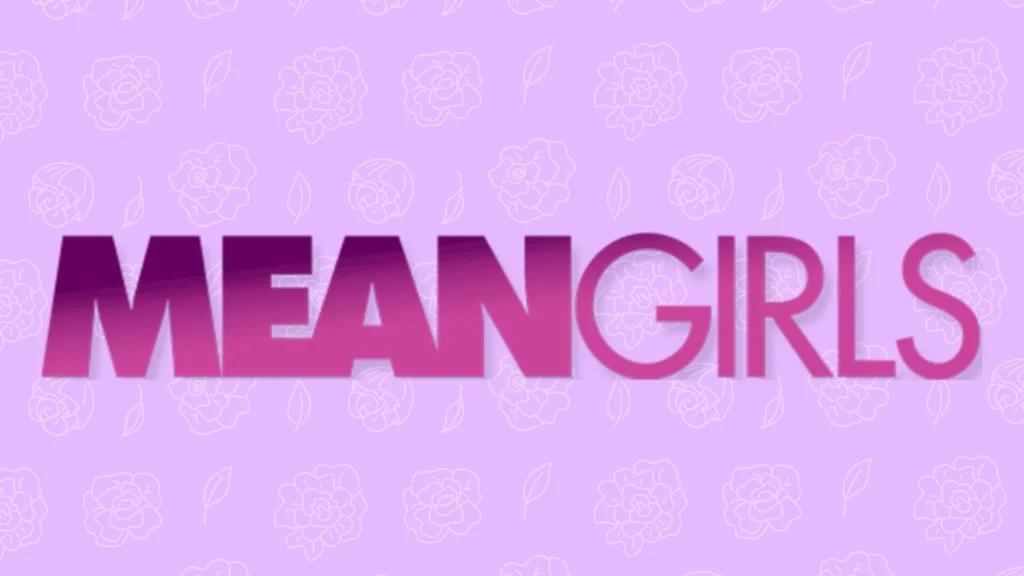 Here's a look at Mean Girls' age ratings, Mean Girls Parents Guide, Release Date, Cast, Official Trailer, and more.
Mean Girls Age Rating
Mean Girls is Rated PG-13 for sexual content, language, and some teen partying.
Movies that are labeled PG-13 are not considered suitable for children under the age of thirteen, but parents can decide whether or not to allow their children to see the movies.
PG is an abbreviation for `parental guidance' which means "parents strongly cautioned": it indicates that parents may find some content of the film unsuitable for children under the age of 13.
Age ratings are recommendations for parents and carers of kids to help them decide what is appropriate for their child depending on what stage of development they are at.
Mean Girls Parents Guide
Mild Nudity but not graphically
Kissing Scenes between two couples
Fighting between two girls
Use of Strong language
Some Sexual Content
Mean Girls Parents Guide
Mean Girls Official Synopsis
This comedy movie of 2004 is titled Mean Girls. This film is about A teenage Girl named Cady who has gone on safari with her parents, arriving at a new high school in Illinois, where she is accepted into an A-list group of girlfriends.
Release Date
Mean Girls was released on 30 April 2004. You can watch Mean Girls on Paramount Pictures.
Wallpaper and Images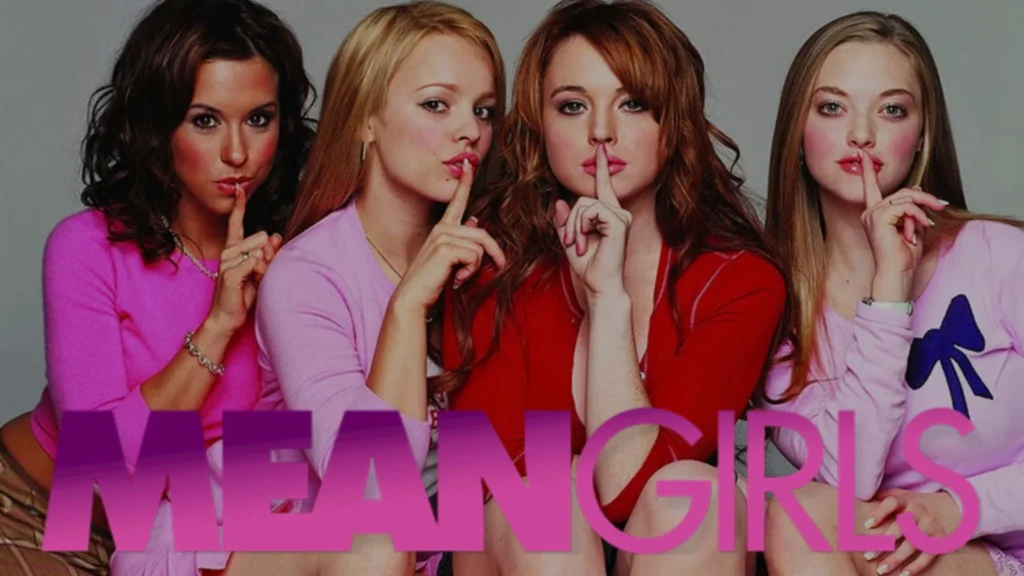 Cast and Characters
Here is the complete list of Mean Girls Cast and Characters
Lindsay Lohan as Cady Heron
Jonathan Bennett as Aaron Samuels
Rachel McAdams as Regina George
Tina Fey as Ms. Norbury
Tim Meadows as Mr. Duvall
Amy Poehler as Mrs. George
Ana Gasteyer as Cady's Mom
Lacey Chabert as Gretchen Wieners
Lizzy Caplan as Janis Ian
Daniel Franzese as Damian
Neil Flynn as Cady's Dad
Amanda Seyfried as Karen Smith
Rajiv Surendra as Kevin Gnapoor
Elana Shilling as Spelling Girl
Graham Kartna as Homeschooled Boy
Ely Henry as Homeschooled Boy
David Aherne as Homeschooled Boy
Ayo Agbonkpolo as African Warrior
Official Trailer
Mean Girls FAQ
What is the Age Rating of Mean Girls?
Why is Mean Girls only for kids of 13?
Mean Girls is only for kids of 13 because of sexual content, language, and some teen partying in this movie which is not appropriate for under the age of children.
Is Mean Girls appropriate for the age of 15?
Yes, Mean Girls is appropriate for the age of 15
Age Rating is something that rates the suitability of a movie, TV show, book, video game, or series to its audience. Knowing the Age Rating of a movie, TV show, book, video game, or series will enable the audience to place the content into a category, that will enlighten us about which age group can watch that particular content.
The age rating is fixed by the MPAA ( Motion Picture Association of America Film rating system), BBFC (British Board of FilmClassification), and Commons sense, TV Parental Guidelines (A television content rating system in the United States).
Mean Girls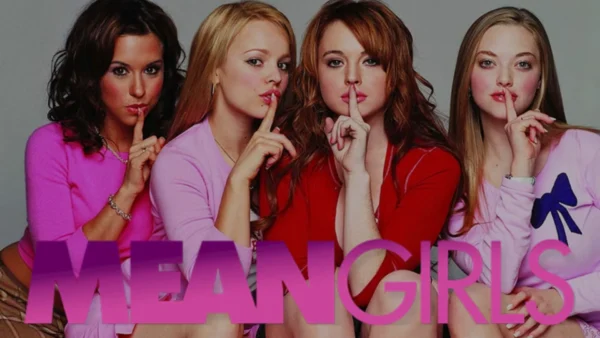 Director: Mark Waters
Date Created: 2004-04-30 10:42