May December (2022 Film) Introduction and Wiki
May December Parents Guide: May December is an upcoming Drama film which is directed by Todd Haynes and written by Samy Burch and Alex Mechanik. The main cast includes Natalie Portman, Julianne Moore, and others.
The production work of this film is done by the production company Killer Films and Gloria Sanchez Productions Distributor Netflix distributes it.
Here's a look at May December Age ratings, May December Parents Guide, Release Date, Cast, Official Trailer, and more.
| | |
| --- | --- |
| Title | May December |
| Genre | Drama |
| Director | Todd Haynes |
| Language | English |
| Country | United States |
| Distributor | Netflix |
May December Parents Guide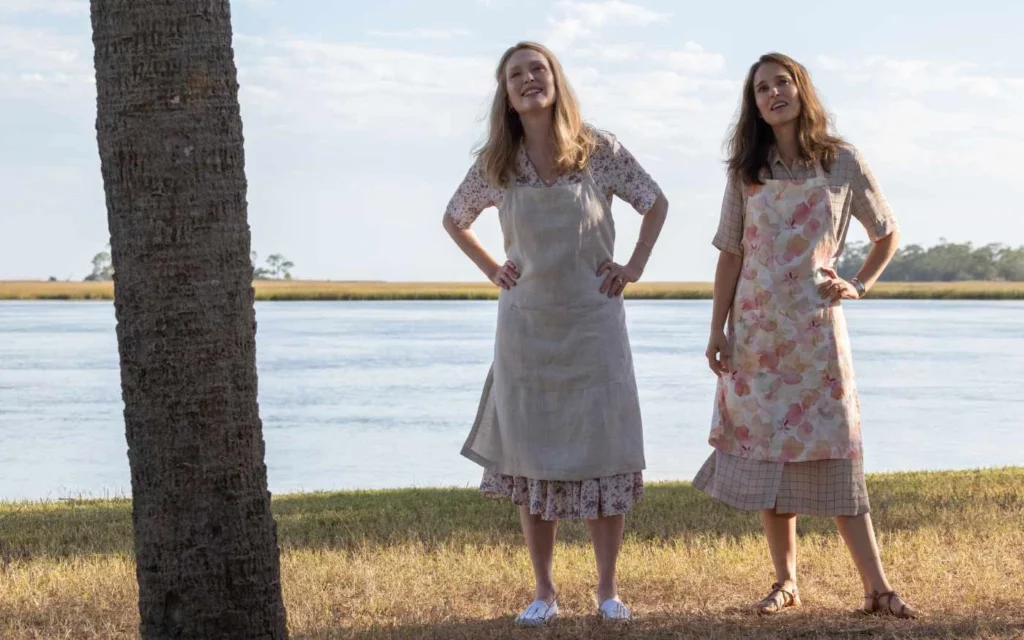 May December Age Rating
Why May December is rated R?
MPA Rating– May December is Rated R for some sexual content, graphic nudity, drug use and language
The R rating indicates that the content is intended for adult audiences, typically 17 years and older. This suggests that the film may contain content that is not suitable for younger viewers and could be potentially offensive or inappropriate.
This film has been given different ratings in other countries like Mexico:12+ New Zealand: M United States: R
Film May December Parents Guide
Here is the detailed content guide about the film that parents should read before letting their kids watch the film.
Our parents guide for May December will help you to decide if May December is OK for kids and you will also get to know if May December is appropriate for kids or not.
Sex & Nudity
Multiple references to violent sexual behavior involving a minor and an older woman.
A sex scene involving thrusting with brief genital and ass nudity.
Nudity is too much
Parental Considerations
Given the film's R rating, parents and guardians should exercise caution when considering whether the content is appropriate for their children.
The explicit content detailed in the age rating suggests that the film is intended for mature audiences who can handle adult themes, strong language, and sexual content.
Parents should consider their child's maturity level, comfort with explicit content, and their family's preferences when viewing.
Other Details
Here is the May December synopsis, cast, and trailer.
May December Release Date
May December is going to be released on December 1, 2023.
What May December is about?
Twenty years after their infamous tabloid romance swept across the country, the film follows a married couple under pressure when an actress arrives to research their past for a film.
Who is in the cast of May December?
Here, is the list of May December Cast and Characters
Natalie Portman as Elizabeth Berry
Julianne Moore as Gracie Atherton-Yoo
Charles Melton as Joe
Piper Curda as Honor
D.W. Moffett as Tom Atherton
Cory Michael Smith as Georgie Atherton
Drew Scheid as Cameron
Jocelyn Shelfo as Sofia
Elizabeth Yu as Mary
Andrea Frankle as Rhonda
Allie McCulloch as TV Movie Gracie
Kelvin Han Yee as Joe Yoo Sr.
Lawrence Arancio as Morris Sperber
Charles Green as Mr. Henderson
Hailey Wist as Cassidy
Hans Obma as Roberto
Rocky Davis as Young Actor Joe
Zachary Branch as Peter
Official Trailer
Conclusion
May December Parents Guide: This is an upcoming Drama film, but its R rating for explicit content is a cautionary sign for parents and guardians.
While the film may appeal to adult audiences who appreciate this type of humor, parents need to make informed decisions about whether the content aligns with their family's values and their child's readiness for mature content.
May December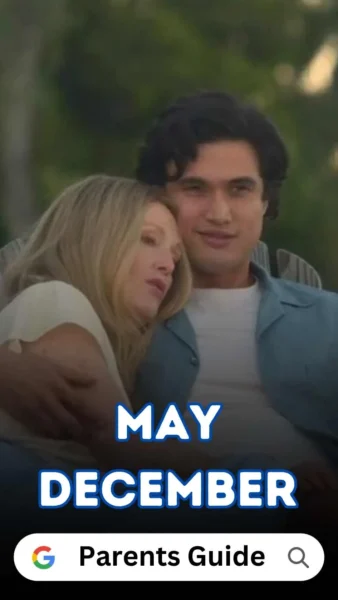 Director: Todd Haynes
Date Created: 2023-12-01 14:11