Koala Man Parents Guide and Age rating
Koala Man is an upcoming Animation, Action, and Adventure series. This series is directed by Michael Cusack. It is produced by 20th Television Animation and the distributor of Koala Man is Hulu.
The Cast of the Koala Man series is Sarah Snook, Demi Lardner, Natalie Tran, Michael CusackCameron Hales, Nisrine Amine, Hugh Jackman, Jemaine Clement, Hugo Weaving, Miranda Otto, Rachel House, Jarrad Wright, and others.
Our aim is to tell you the best simple and accessible age rating and make you aware of the content present in the series through the parents guide.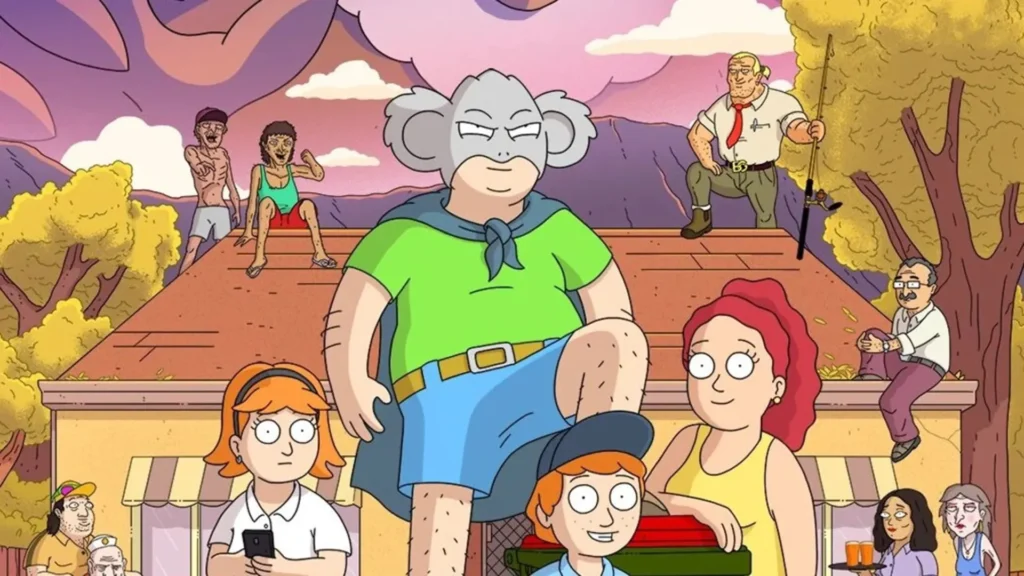 Here's a look at Koala Man age ratings, Koala Man Parents Guide, Release Date, Cast, Official Trailer, and more.
Koala Man Release Date
Koala Man is scheduled to be released on January 9, 2023.
Koala Man Parents Guide-Koala Man Age Rating
Koala Man Synopsis/ Overview
The upcoming series of 2023 is titled Koala Man. This series follows the patriarch of a family who maintains a not-so-secret identity as the titular hero who has an obsession with sniffing out petty crime.
Koala Man Age Rating
Koala Man rated is TV-14 for the content shown in this series. To know the complete content guide please check out the below Koala Man Parents Guide section.
Program-rated TV-14 means Parents need to be Strongly Cautioned because TV-14-rated programs may contain some material that many parents would find unsuitable for children under the age of 14.
Age Rating is something that rates the suitability of a movie, TV show, book, video game, or series to its audience.
Koala Man Parents Guide
Some female characters are seen in revealing clothes occasionally.
Rude humor and language
The series includes animated violence, destruction, explosions, fire, and weapons.
Characters are killed by monsters and blood is also shown.
Dismemberment
Some characters are seen drinking alcohol.
Koala Man Parents Guide
Koala Man Wallpaper Images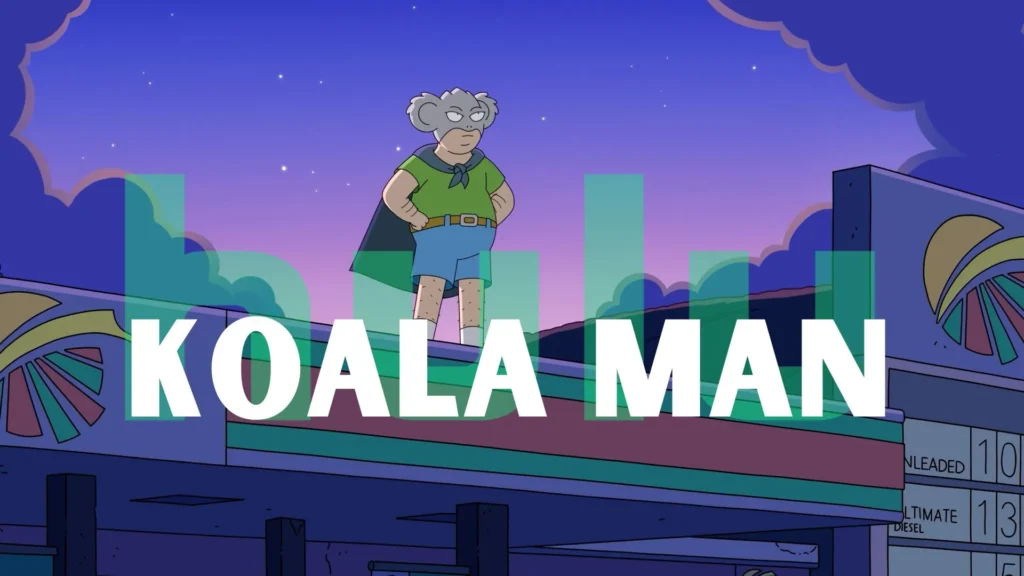 Koala Man Cast and Characters
Here, is the complete list of Koala Man Cast and Characters
Sarah Snook as Vicky
Michael Cusack
Demi Lardner as Alison
Natalie Tran as Lulu Liu
Cameron Hales as Cum Man
Nisrine Amine as Egyptian Mummy
Jemaine Clement as Bazwell
Hugh Jackman as Big Greg
Miranda Otto as Mindy
Hugo Weaving as King Emudeus
Rachel House as Annie
Jarrad Wright as Spider
Koala Man FAQ
What is the Age Rating of a Koala Man?
Koala Man rated is TV-14.
Is Koala Man appropriate for 9 years old?
No, Koala Man is not appropriate for 9 years old the content can be sensitive for a 9-year-old kid.
Can a 7-year-old watch Koala Man?
No, the series is not designed for a 7-year-old kid.
Movies and series get different ratings in different countries like the UK, the US, Australia, Singapore, Canada, etc.
Before watching a movie, it is very important for parents to read Koala Man Parents Guide and further ratings so that they know whether the movie is correct or not for their children And they get to know about the good or bad content present in the film.
If it is right for the kids then they can watch it with them, And if not, then they can refuse to see them because if any material in it is not suitable for their children, then they can tell that.
Sites Like MPA (Motion Picture Association of America), and BBFC (British Board of Film Classification) Gives rating license for movies and supports you for a better future for your children, That's why it should be the duty of every parent to open the doors of a better future for their children through age rating and parents guide.
Koala Man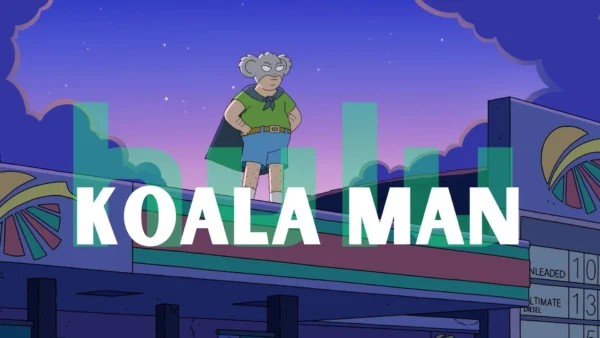 Director: Michael Cusack
Date Created: 2023-01-09 12:08