Kingdom Parents Guide
Kingdom is a 2019 South Korean period horror streaming television series. This series is created and written by Kim Eun-hee. It is produced by AStory and distributed by Netflix.
The main Cast of Kingdom is Ju Ji-hun, Bae Doona, Ryu Seung-ryong, Greg Chun, Kim Hye-jun, Kim Sang-ho, Kim Sung-kyun, Heo Jun-ho, Jun Suk-Ho, Kim Tae-Yul and others.
Age ratings tell us which age group of films and series written for children are suitable for which age audience and for which they are unsuitable. Through the age rating, it is easily known whether you can watch it at the age that is needed as a way for parents to show the way.
Here's a look at Kingdom age ratings, Kingdom Parents Guide, Release Date, Cast, Official Trailer, and more.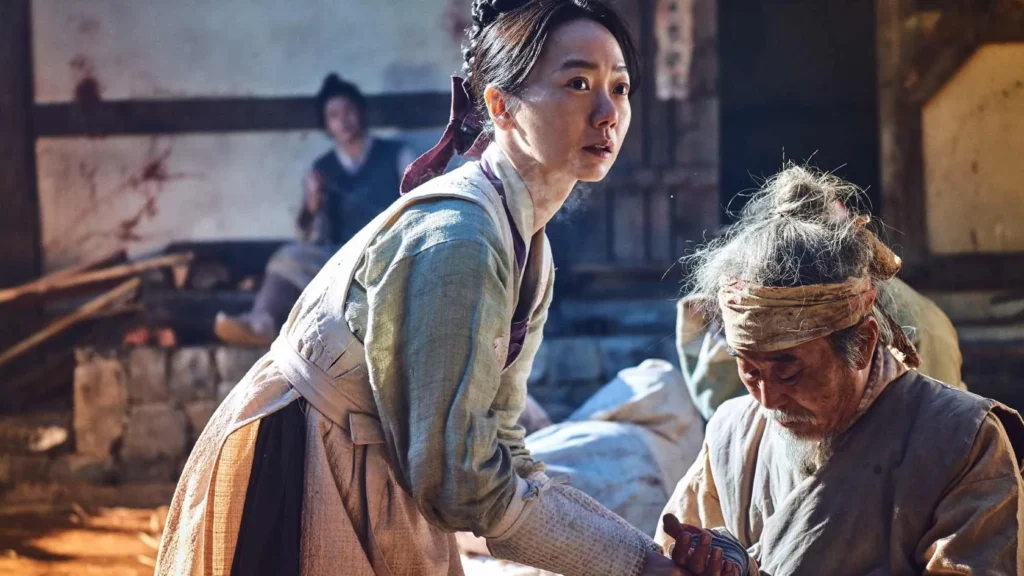 Age Rating: Why Kingdom is Rated TV-MA?
Kingdom is Rated TV-MA for some content shown in this series.
TV-MA Rated means Mature Adults Only. Program-rated TV-MA is intended to be viewed by mature, adult audiences and may be unsuitable for children under 17. Contains content that is unsuitable for children. Children Under 17 Require an Accompanying Parent or Adult Guardian.
Age ratings are recommendations for parents and carers of kids to help them decide what is appropriate for their child depending on what stage of development they are at.
Kingdom Parents Guide: Is Kingdom OK for Kids?
First of all, parents should read any film, series, book, or game about their parents guide, then they can find out whether it is suitable for their children or not.
Explosion
Violence
Frightening Scenes
Some Strong language
Kingdom Parents Guide
Plot: What's the Story About?
While strange rumors about their ailing king take over a kingdom, the crown prince becomes their only hope against a mysterious plague ravaging the land.
When and Where can I Watch Kingdom?
Kingdom was released on January 25, 2019. You can watch Kingdom on Netflix.
Wallpaper and Images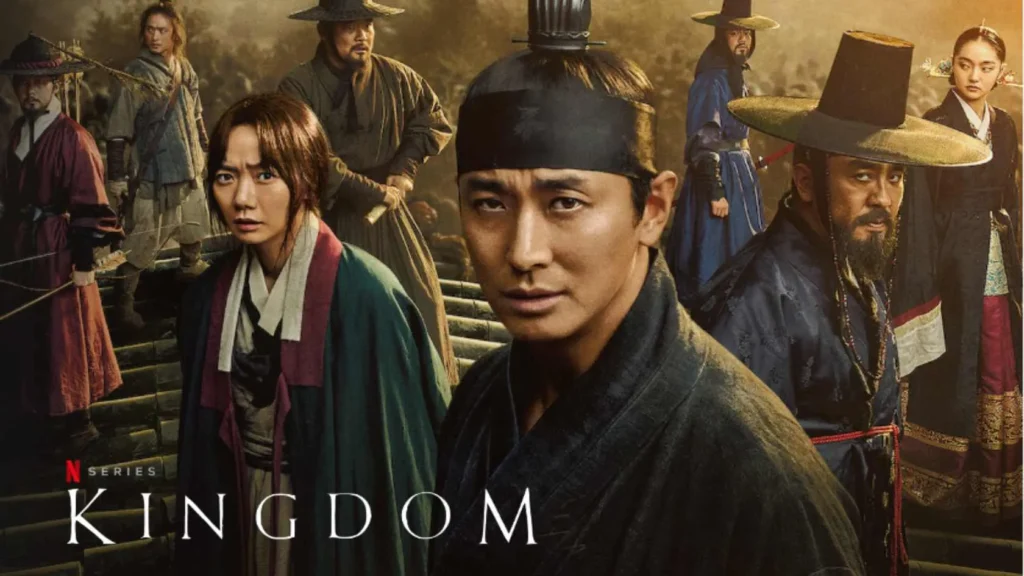 Who is in the Cast of Kingdom?
Here, is the complete list of Kingdom Cast and Characters
Ju Ji-Hoon as Crown Prince Lee Chang
Bae Doona as Seo Bi
Kim Sungkyu as Young Shin
Kim Hye-jun as Queen Consort Cho
Jun Suk-ho as Cho Beom Pal
Seung-ryong Ryu as Cho Hak Joo
Kim Sang-Ho as Moo Young
Jong-soo Kim as Kim Soon
Joon-ho Huh as Ahn Hyun
Seok-Won Jeong as Cho Beom Il
Jin Seon-kyu as Deok Sung
Byeong-eun Park as Min Chi Rok
Kim Tae-hoon as Lee Kang Yoon
Joo Suk-tae as Lee Do Jin
Seung-mok Yoo as Dongnae's official
Eun-Jin Ahn as Moo Young's Wife
Anastasia Kim as Queen's chief court lady
Jin Heo as Noblewoman Mother of a Victim
Trailer: Is there any trailer available?
Kingdom FAQ
What is the Age Rating of the Kingdom?
Can teens watch Kingdom?
No, teens can't watch Kingdom.
Is Kingdom appropriate for mature adults?
Yes, Kingdom is appropriate for mature adults.
Age Rating is something that rates the suitability of a movie, TV show, book, video game, or series to its audience. Knowing the Age Rating of a movie, TV show, book, video game, or series will enable the audience to place the content into a category, that will enlighten us about which age group can watch that particular content.
The age rating is fixed by the MPAA ( Motion Picture Association of America Film rating system), BBFC (British Board of FilmClassification), and Commons sense, TV Parental Guidelines (A television content rating system in the United States).
Kingdom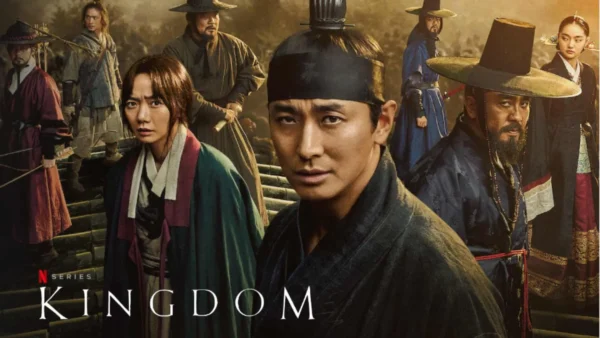 Director: Kim Seong-hoon, Park In-je
Date Created: 2019-01-25 17:36