Inside Parents Guide: Is 2023 film Inside OK for kids?
Universal Pictures International brings a New psychological horror and Drama film The credit for directing this film goes to Vasilis Katsoupis and this film is written by Ben Hopkins.
Willem Dafoe plays the main character in this film, who is the character of a thief. Willem's name is Nemo in this film. The film depicts the situation of a thief in the aftermath of a failed plan.
When Inside movie is releasing?
This movie is set to be released on March 17, 2023, in United States theaters. It will be released in other countries only after its theatrical release in the United States.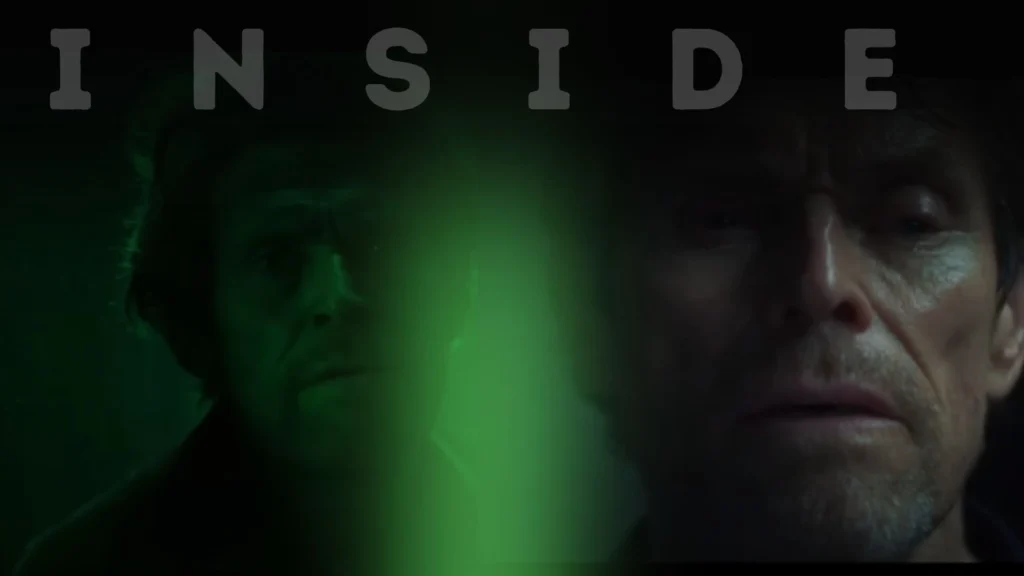 | | |
| --- | --- |
| Name | Inside |
| Genre | Drama |
| Director | Vasilis Katsoupis |
| Writer | Ben Hopkins |
| Release Date | March 10, 2023 (United States) |
| Age Rating | R |
| Production Company | A Private View, Bord Cadre Films, Heretic, Schiwago Film, Sovereign Films (II) |
| Distributor | Universal Pictures International (UPI), Focus Features |
| Countries | United Kingdom, Germany, Belgium, Switzerland, Greece |
| Languages | English |
Synopsis
A man named Nemo is a thief who is trapped in a penthouse in New York City after he failed to commit the robbery as planned. Nemo has nothing except a few priceless works of art. He must outwit and use all his wits and inventions to save his life and survive.
Inside Age Rating
Why 2023 Film Inside is rated R? Inside is rated R for language, some sexual content, and nude images.
Rating R refers to content that is not suitable for viewers below 17. Inappropriate content refers to the presence of a plan to steal in this movie and the dastardly acts of the thief.
Motivating parents for good guidance of their children and by telling correct age rating Our mission is to give a small contribution to improve your children.
Inside Parents Guide
Criminal activity such as theft is shown here.
Awkward situations and suggestive material are here.
A woman and a man are seen kissing but the kissing is not shown and the trapped thief is roaming shirtless.
Here the thief is getting hurt while trying to go out and due to this, a little blood is also visible on his face.
The thief cuts and eats the reared fish, in this a glimpse of the cruelty of man was seen.
Some drinking glasses have been seen on the table but it is not clear whether there is alcohol in them.
Inside Parents Guide
Wallpaper and Images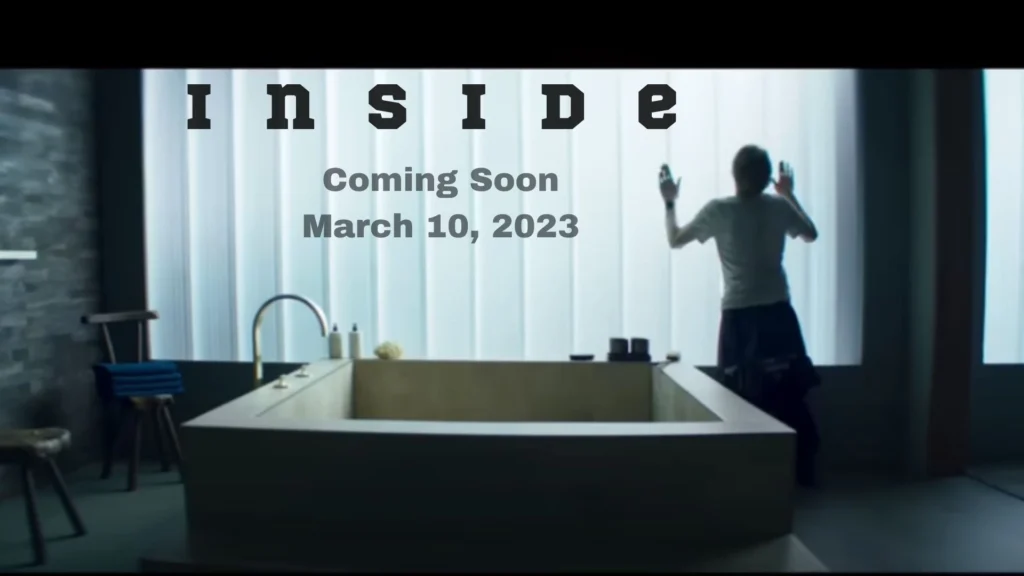 Know About Inside Cast
Willem Dafoe as Nemo
Gene Bervoets as Owner
Eliza Stuyck as Jasmine
Josia Krug as Jack
Here is the trailer of Inside
The story of this Trailer
A thief who fails in his plan and gets trapped in a painting house, The thief is making every effort to get out of there to survive He has also eaten pet fish and licks the ice from the fridge to quench his thirst. He wants to get out of the painting house by any means, for which he has vandalized many things.
Inside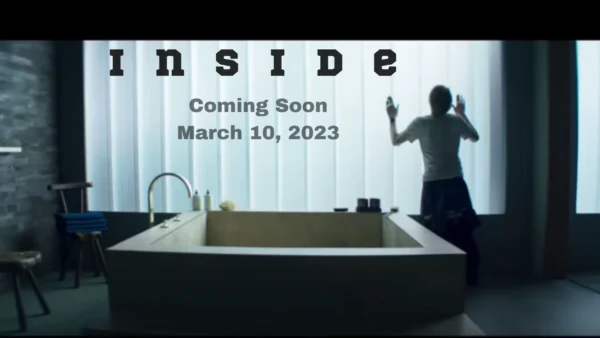 Director: Vasilis Katsoupis
Date Created: 2023-03-10 00:07