High Card Parents Guide
High Card is a Japanese Animated series. This series is created by Junichi Wada and written by Kenichi Yamashita, and Kazuhiko Inukai. It is produced by TMS Entertainment and the distributor of the High Card series is Crunchyroll. There is a total of 12 episodes of the High Card series.
Our aim is to tell you the best simple and accessible age rating and make you aware of the content present in the series through the parent guide.
So, Check out High Card Parents Guide and Age Rating including Synopsis, Release Date, Cast, and Trailer also.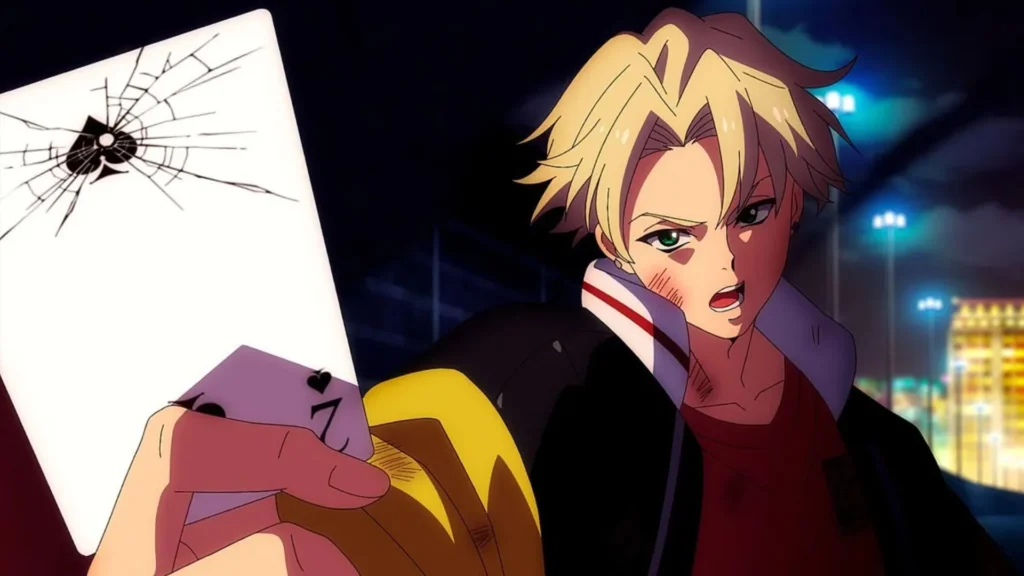 | | |
| --- | --- |
| Name | High Card |
| Director | Junichi Wada |
| Writer | Kenichi Yamashita, Kazuhiko Inukai |
| Genre | Animation, Action, Adventure |
| Release Date | 9 January 2023 |
| Country | Japan |
| Language | Japanese |
| Production companies | TMS Entertainment |
| Distributor | Crunchyroll |
High Card Parents Guide
High Card Age Rating
High Card is Rated TV-14 for some content shown in this series.
Program-rated TV-14 means Parents need to be Strongly Cautioned because TV-14-rated programs may contain some material that many parents would find unsuitable for children under the age of 14.
Age ratings are recommendations for parents and carers of kids to help them decide what is appropriate for their child depending on what stage of development they are at.
High Card Parents Guide
Brutal Violence
Use of Magical Powers
Use of Guns
Fighting
Use of Alcohol
High Card Parents Guide
High Card Official Synopsis
After discovering that his orphanage is on the verge of closing due to financial strain, Finn, who had been living independently on the streets, sets out for a casino with the aim of making a fortune.
Release Date
High Card is going to be released on 9 January 2023 streaming on Crunchyroll.
Wallpaper and Images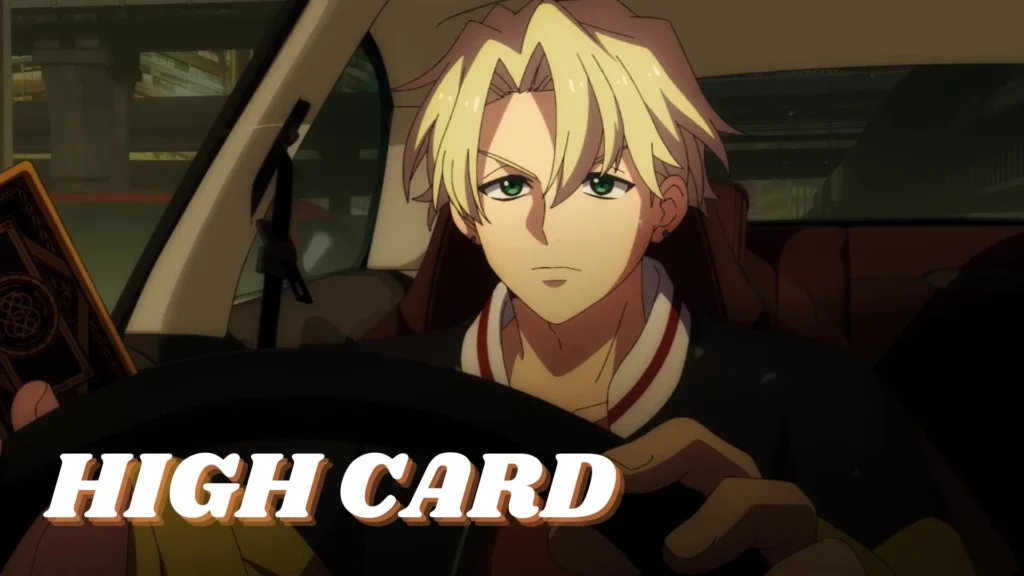 Cast and Characters
Here, is the complete list of High Card Cast and Characters
Daisuke Ono as Theodore Constantine Pinochle
Rie Takahashi as Sugar Peas
Shunsuke Takeuchi as Brist Blitz Broadhurst
Toshiyuki Morikawa as Greg Young
Nobunaga Shimazaki as Owen Alldays
Yuichiro Umehara as Vijay Kumar Singh
Tomokazu Seki as Ban Klondike
Shigeru Chiba as Lucky Lunchman
Toshiki Masuda as Chris Redgrave
Toshihiko Seki as Norman Kingstadt
Kazuhiro Yamaji as Bernard Symons
Toshiyuki Toyonaga as Tilt
Shun Horie as Leo Constantine Pinochle
Eiji Hanawa as Lindsey Betz
Haruka Shiraishi as Wendy Sato
Gen Satô as Finn Oldman
Mie Sonozaki as Brandy Blumenthal
Chiharu Sawashiro as Bobby Ball
Official Trailer
Trailer Explained
TMS Entertainment released the trailer of High Card series and the trailer tells the story of Finn who, living independently on the streets, leaves for a casino to make a fortune. After learning that his orphanage is on the verge of closure due to financial stress,
High Card FAQ
What is the Age Rating of a High Card?
High Card is rated TV-14.
Is High Card appropriate for mature adults?
Yes, High Card is appropriate for mature adults.
Why is High Card only for mature adults?
High Card is only for mature adults because some content in this series may be not suitable for children under the age of 14.
Movies and series get different ratings in different countries like the UK, the US, Australia, Singapore, Canada, etc.
Before watching a movie, it is very important for parents to read the Parents Guide and further ratings so that they know whether the movie is correct or not for their children And they get to know about the good or bad content present in the film.
If it is right for the kids then they can watch it with them, And if not, then they can refuse to see them because if any material in it is not suitable for their children, then they can tell that.
Sites Like MPA (Motion Picture Association of America), and BBFC (British Board of Film Classification) Gives rating license for movies and supports you for a better future for your children, That's why it should be the duty of every parent to open the doors of a better future for their children through age rating and parents guide.
High Card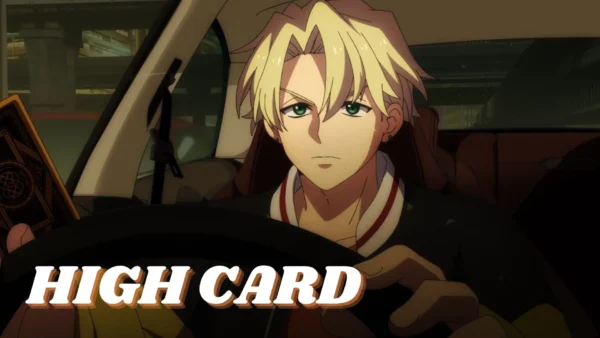 Director: Junichi Wada
Date Created: 2023-01-09 17:21