Hello Ghost Parents Guide 
Hello Ghost is an upcoming Comedy, Drama film which is directed by Indra Gunawan and written by Alim Sudio and Young-Tak Kim. The main cast includes Onadio Leonardo, Enzy Storia, and others.
The production work of this film is done by the following production companies Falcon Pictures, and TGV Pictures. Famous Distributor Netflix distributes it.
Here's a look at Hello Ghost age ratings, Hello Ghost Parents Guide, Release Date, Cast, Official Trailer, and more.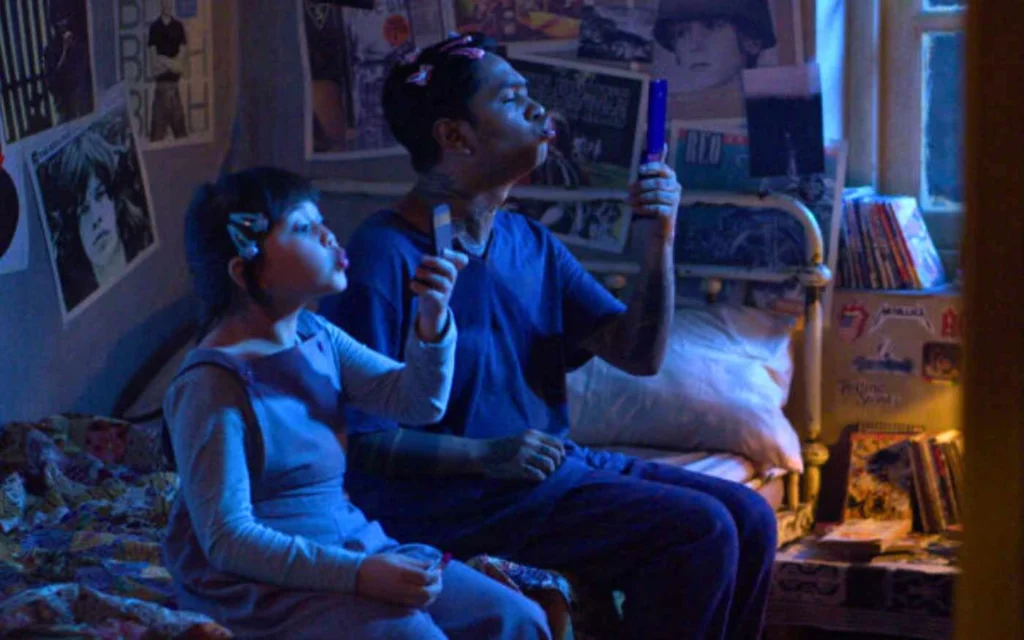 | | |
| --- | --- |
| Name | Hello Ghost |
| Genre | Comedy, Drama |
| Country | Indonesia |
| Language | Indonesian |
| Distributor | Netflix, Falcon Pictures |
Hello Ghost Parents Guide 
Age Rating: Why Hello Ghost is Rated TV-14?
Hello Ghost is Rated TV-14 for some content shown in this film
Program-rated TV-14 means Parents need to be Strongly Cautioned because TV-14-rated programs may contain some material that many parents would find unsuitable for children under the age of 14
This film has been given different ratings in other countries Indonesia:13+ Singapore: NC16
Hello Ghost Parents Guide: Is Hello Ghost OK for Kids?
Strong language
Mild Nudity
Hello Ghost Parents Guide 
Plot: What's the Story About?
After a failed suicide attempt, Kresna encounters four ghosts who will leave him alone if they fulfill their requests, giving him a new meaning in life and love for Nurse Linda.
When and Where can I Watch Hello Ghost?
Hello Ghost was released on May 11, 2023. You can watch Hello Ghost on Netflix.
Wallpaper and Images
Who is in the Cast of Hello Ghost?
Here, is the list of Hello Ghost Cast and Characters
Onadio Leonardo as Kresna
Enzy Storia as Nurse Linda
Indro Warkop as Kuatno
Tora Sudiro as Bima
Hesti Purwadinata as Lita
Ciara Nadine Brosnan as Chika
Egy Fedly as Mr. Aldi
Tarzan as Mr. Wende
Jaja Mihardja as Bang Main
Yurike Prastika as Aunt Rosi
Barry Prima as Aunt Rosi's Husband
Uli Herdinansyah as dr. Agus Permadi
Jordan Omar as Young Kresna
Maria Julia Thomas as Young Linda
Trailer: Is there any trailer available?
Trailer Breakdown 
The trailer shows that after a failed suicide attempt, Kresna is confronted by four ghosts who will leave him alone if they fulfill their requests.
Movies and series get different ratings in different countries like the UK, the US, Australia, Singapore, Canada, etc.
Before watching a movie, it is crucial for parents to read the Parents Guide and further ratings so that they know whether the movie is correct or not for their children And they get to know about the good or bad content present in the film.
If it is suitable for the kids then they can watch it with them, And if not, then they can refuse to see them because if any material in it is not suitable for their children, then they can tell that.
Sites Like MPA (Motion Picture Association of America), and BBFC (British Board of Film Classification) Gives rating license for movies and supports you for a better future for your children, That's why it should be the duty of every parent to open the doors of a better future for their children through age rating and parents guide.
Hello Ghost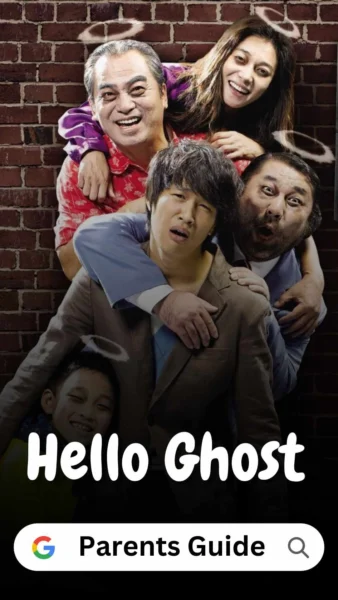 Director: Indra Gunawan
Date Created: 2023-05-11 16:14