The Netflix TV Series GLOW, created by Liz Flahive and Carly Mensch. In fact, the Netflix TV Series, GLOW is an American comedy, Sport, Drama, genre Web Series produced by Tilted Productions, Perhapsatron, Fan Dancer. Moreover, the TV Series is Distributed by Netflix. Read more about the Netflix TV Series, GLOW age Rating and parental guides for kids.
FIim GLOW Official Poster and Details
[su_table responsive="yes"]
Note! If you already watched the show, So please inform us about the parental guidance here. Eventually, from your support, we can bring out a better vision to everyone.
TV Series Name – GLOW
Genre – Comedy, Sport, Drama
Creator –  Liz Flahive and Carly Mensch
Age Rating –  16+
Release Date – June 23, 2017
Seasons-  2
Episodes- 20
Runtime – 20-46 mins
[/su_table]
GLOW Netflix TV Series Overview
The TV Series, GLOW plots the story of a struggling actress, Ruth Wilder who is brought to an audition along with a fledgling wrestling promotion named Gorgeous Ladies of Wrestling. Where she finds odd with its director, due to her overacting. Moreover, the show leads to an encounter with her old best friend, who comes in the ring. Watch the show to know if they together make or breaks the show. The Comedy Web drama brought to the viewers through the GLOW, bringing the funniest and the sentimental web series to the viewers from the creators, Liz Flahive, and Carly Mensch.
What is GLOW Age Rating
MPPA – TV-MA

BBFC – 18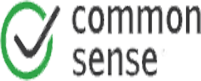 CommonSenseMedia – 16+
Details of Parental Guidance for GLOW
The Netflix TV Series, GLOW Age rating, is 16+
In fact, the age rating, fixed by MPAA( Motion Picture Association of America TV Series rating system),  ESRB and Netflix themselves. The board can decide who is allowed to watch the TV Series and TV shows. Here, for GLOW, it is rated 16+ for the contents shown in the Netflix TV Series. Including sexual contents, partial nudity, and strong language, throughout the Netflix Web Series. Notably, the 16+ rating suggests that children under the age of 16 are restricted to watch the Series in Netflix. If you have watched the Series, please provide the comments and thus help other kids/parents for the age rating and its contents.
GLOW 2018 rated 18 in the United Kindom and TV-MA in the United States and overseas. In addition, it is rated NR in Canada, MA15+ in Australia and 12 in Germany. Other ratings include M18 in Singapore, 18 in South Korea, 13 in Spain, and 12 in the Netherlands. Also, 13 in France.  This includes the age rating of GLOW in the US, UK, NZ, Ireland, Canada, Singapore etc…
Explained Why GLOW Received 16+ Age Rating
Mild violence
No Marijuana usage
Sexual contents
Partial nudity showing breast and buttocks of a woman
Sex scenes
Sexual jokes
Attempt to rape
Women are seen in underwear
Sexual references
Mild violence
Fake Bloody contents using ketchup
Fake wrestling fights
Strong language
Many uses of swear words
Alcohol consumption
Cocaine usage
We will update more details very sooner
Eventually, these are the reasons for the 16+ rating for the Netflix Web Series, GLOW.
GLOW Release date
The TV Series, GLOW release date is June 23, 2017. Distribution rights purchased by Netflix. You can see more info from the official site for the Web Series.
What is GLOW Runtime
TV Series GLOW, total episodes is 20 from 2 seasons. Each episodes takes 23-46 minutes.
GLOW Age Rating – Wallpapers and Images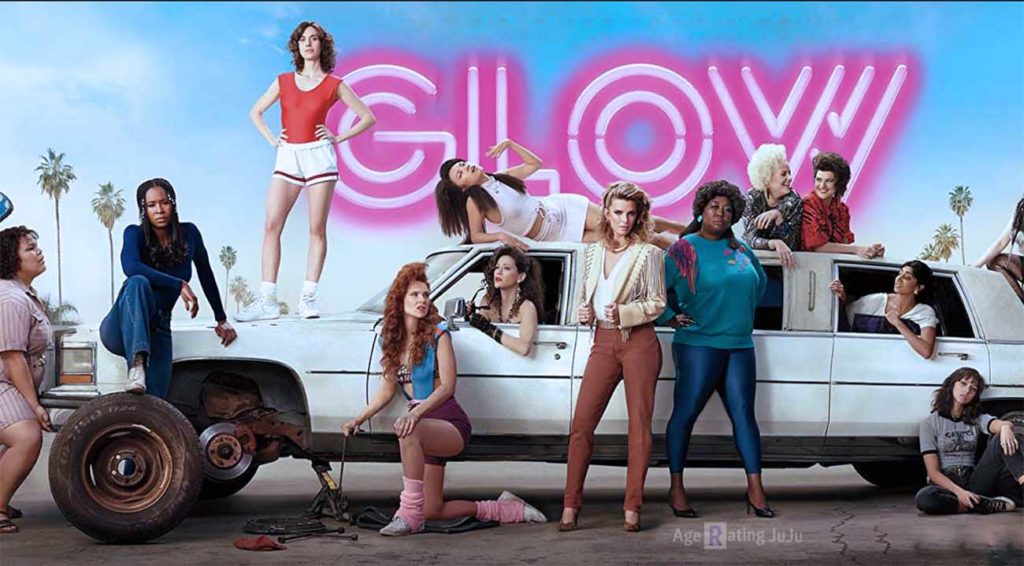 Official Trailer of GLOW TV Series
Summary Of GLOW Cast
The TV Series casting includes Alison Brie, Betty Gilpin, Sydelle Noel, Britney Young, Marc Maron, Britt Baron, Kate Nash, Gayle Rankin, and others. In this Netflix Series, Alison Brie plays the role of Ruth Wilder. While Betty Gilpin features as Debbie Eagan. And Sydelle Noel comes as Cherry Bang. Furthermore, Britt Baron stars as Justine Biagi.
Stay tuned to get more updates on the age rating of all Netflix TV Series, TV shows, books, and games. Finally, any suggestions always welcomed. Also, please make use of the comment box for your reviews. We are always providing the all age rating for kids, We will make easy and best way for your kids.