Football Movies Based On True Stories: Football has produced a lot of legendary figures. The sport can reflect a variety of aspects of real life, from defeat to victory and hopelessness to redemption. Which football movies, based on real events, are the best in sports cinema? Truth triumphs over fantasy in this instance, and the game's players experience real-life drama on the field and in their personal lives. We have brought a collection of PG-rated best motivational movies and Football movies to watch with your family.
See The List of Football Movies Based On True Stories:
| Movie Name | Year | IMDb Rating | Age Rating |
| --- | --- | --- | --- |
| Remember The Titans | 2000 | 7.8/10 | PG |
| We Are Marshall | 2006 | 7.0/10 | PG |
| Invincible | 2006 | 7.0/10 | PG |
| Rudy | 1993 | 7.5/10 | PG |
| Brian's Song | 1971 | 7.5/10 | G |
| Radio | 2003 | 6.9/10 | PG |
| American Underdog | 2021 | 7.1/10 | PG |
| The Express | 2008 | 7.2/10 | PG |
| Concussion | 2015 | 7.1/10 | PG-13 |
| The Blind Side | 2006 | 7.6/10 | PG-13 |
Football Movies Based On True Stories
Remember The Titans (2000)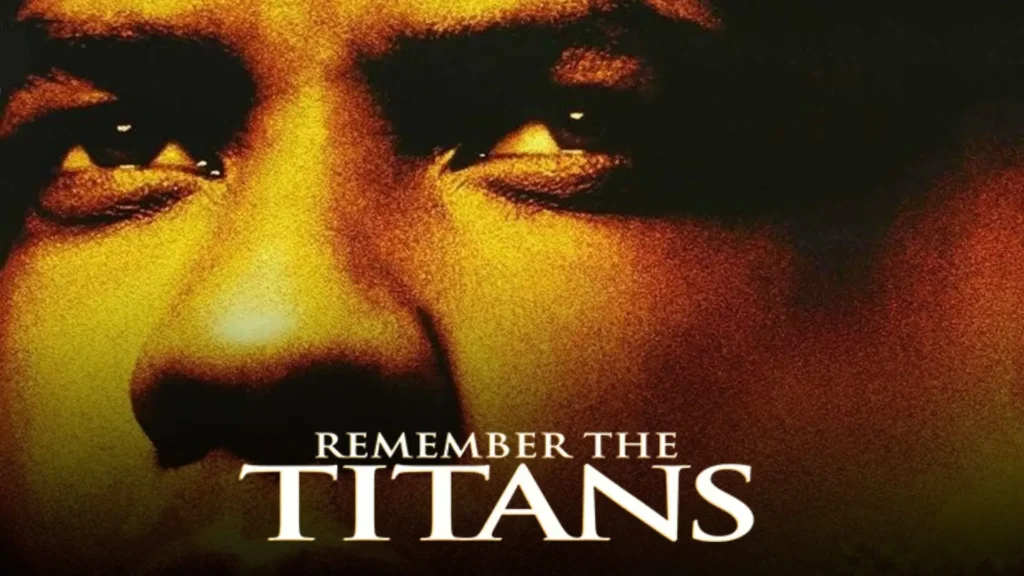 Starring the legendary Denzel Washington as head coach Herman Boone, who guides the T.C. Williams High School Titans through a stark atmosphere of racial tensions in the school's town, this 2000 classic is one of the best overall sports movies of the modern period.
On the previously segregated squad of white and black athletes, Boone openly promotes a culture of acceptance and inclusivity. As the plot develops, they discover how to form a band and perform as a single "family."
We Are Marshall (2006)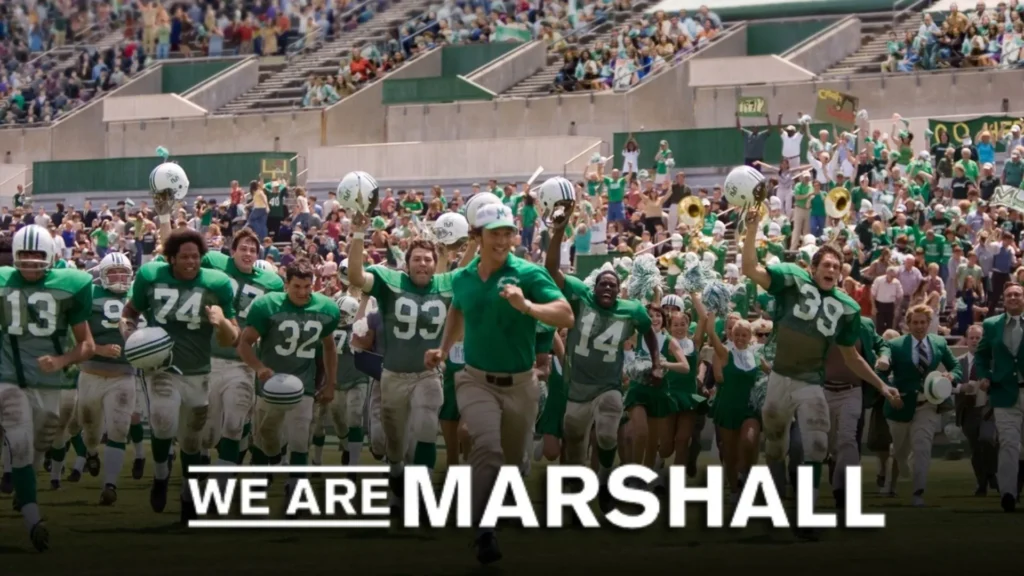 This 2006 movie discusses coping with misfortune and being resilient. The film stars Matthew McConaughey as Jack Lengyel, who was forced to take over as head coach of the Marshall University football team when the original players and coaching staff perished in a plane crash.
Following its release, the film garnered largely favorable reviews and McConaughey's performance turned into one of his more well-known ones from the past few years.
Invincible (2006)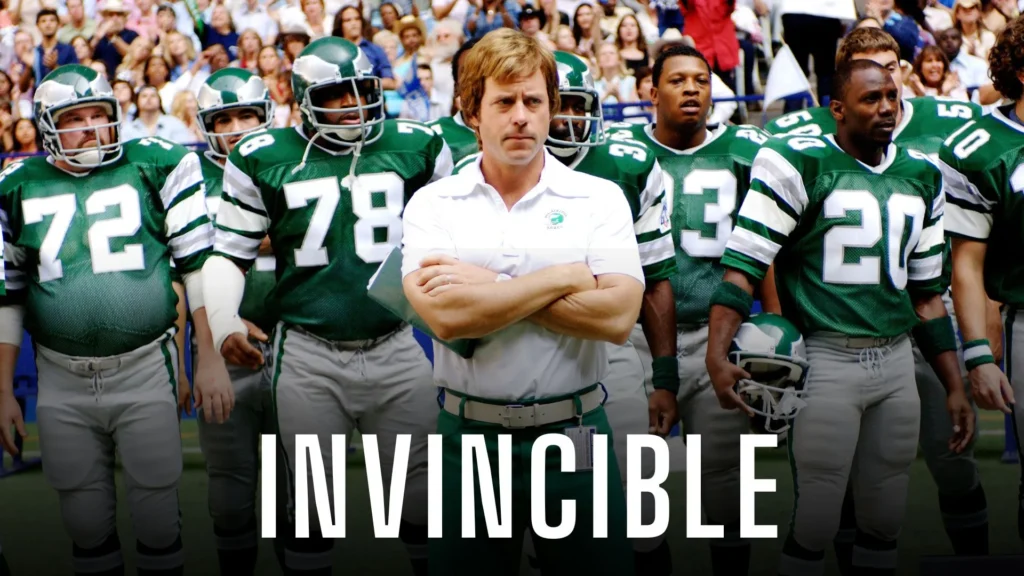 The next selection here tells the true tale of Philadelphian Vince Papale, a regular person who gets the chance to try out for his hometown Eagles. This heartwarming story from 2006, starring Mark Wahlberg, will undoubtedly touch the hearts of even the toughest of men.
The movie Invincible does a superb job of convincing the audience that anything is possible. Once you get beyond the fact that Wahlberg is a fervent New England Patriots fan in real life, Wahlberg gives a good portrayal that can be difficult to believe.
The Express: The Ernie Davis Story (2008)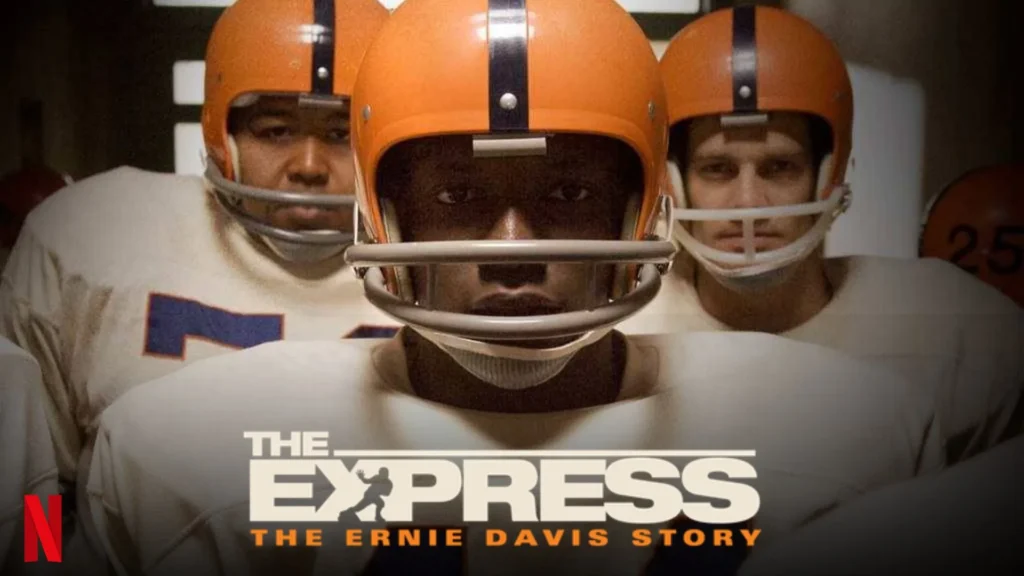 The Express is a motivational tale about a football player who overcame numerous obstacles in order to join Syracuse's football program. And he did it under the direction of a coach who served as both a mentor and a parent figure to the young player.
Ernie Davis, a gifted football player born into poverty, is the subject of this movie. He was so talented in high school that he was able to outperform Jim Brown, a legend. Of course, he became the first black athlete to ever win the Heisman Trophy in 1961 after overcoming all of the challenges in his life. He did, however, face another challenge in the form of leukemia.
Rudy (1993)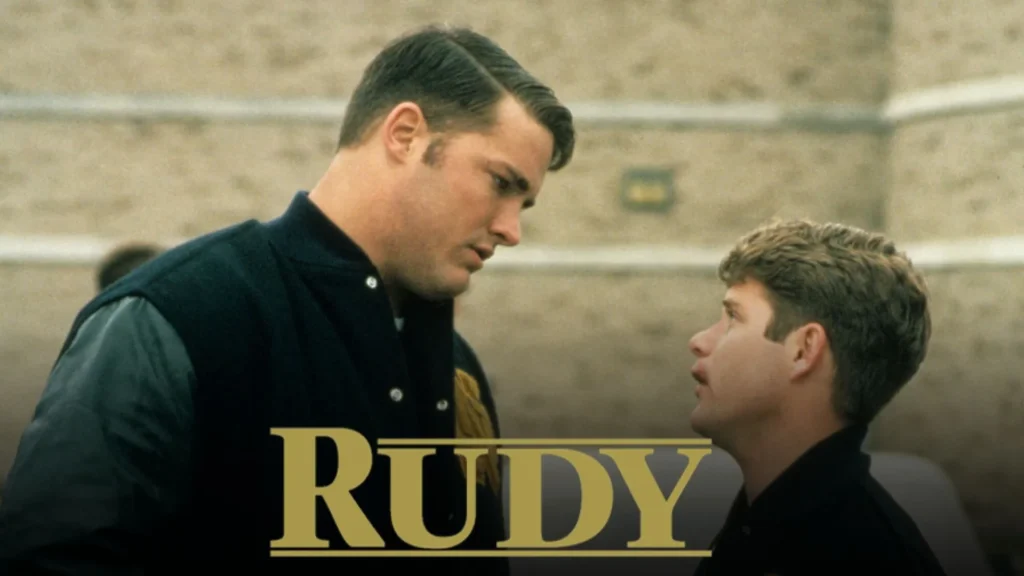 The 1993 classic Rudy is another choice that will undoubtedly make you cry. This film chronicles the heroic journey of Rudy Ruettiger, an improbable player for Notre Dame, the most illustrious collegiate football program in the country.
Sean Astin plays the title character, who battles through increasing setbacks while pursuing his dream of playing for the Fighting Irish despite being definitely a small athlete.
Brian's Song (1971)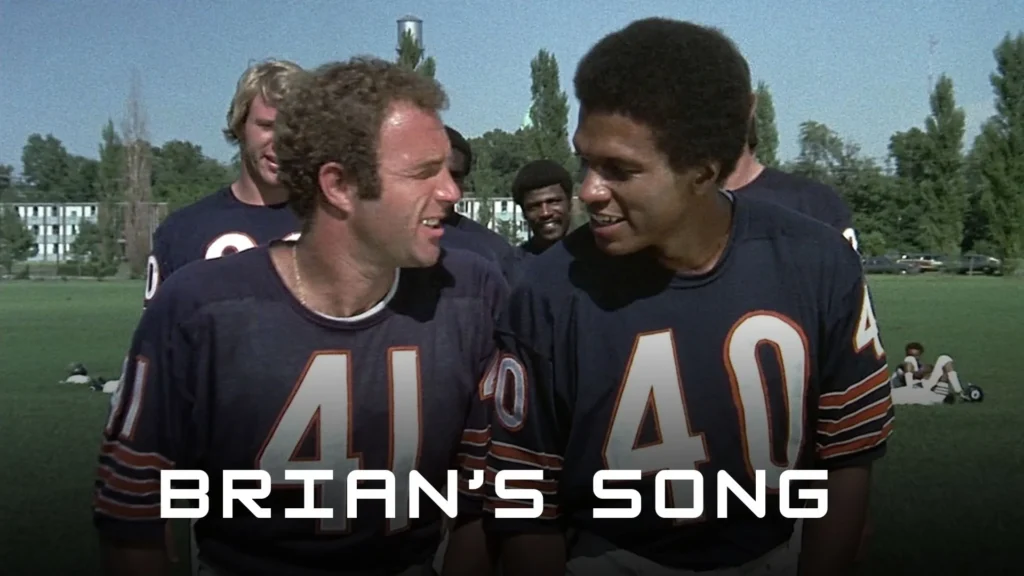 This movie is an easy choice not just for this list but for many others since Billy Dee Williams (Sayers) and James Caan (Piccolo) exhibit more than enough emotion and humanity in their respective characters.
The actual account of Hall of Fame Chicago Bear Gale Sayers and his teammate Brian Piccolo in this 1971 television movie will undoubtedly start a tear or two by the end credits. The audience witnesses directly how racial tension and the unexpected acceptance of mortality enable an unlikely friendship to flourish.
Radio (2003)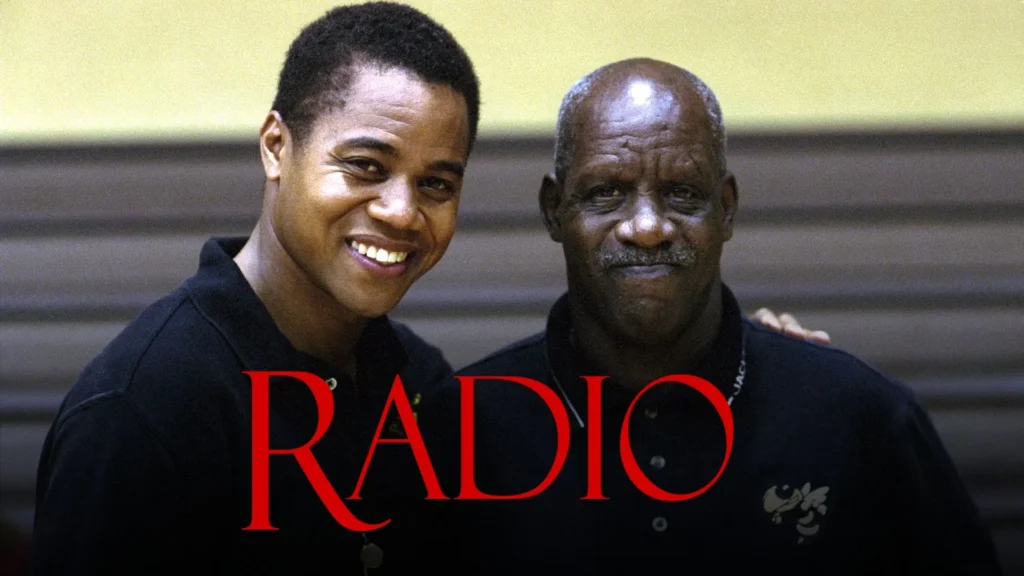 Oscar-winner James Robert Kennedy is portrayed by Cuba Gooding Jr. in another touching item on this list. The 2003 film, "Someone to Lean On," which is based on the 1996 Sports Illustrated story, revolves on "Radio," as he and the town's high school football coach (played by Ed Harris), educate the locals on the value of acceptance and tolerance. Both in the movie and in real life, "Radio" was revealed to have spent time with the school's basketball team, but he had a greater impact on his neighborhood during the football season.
Concussion (2015)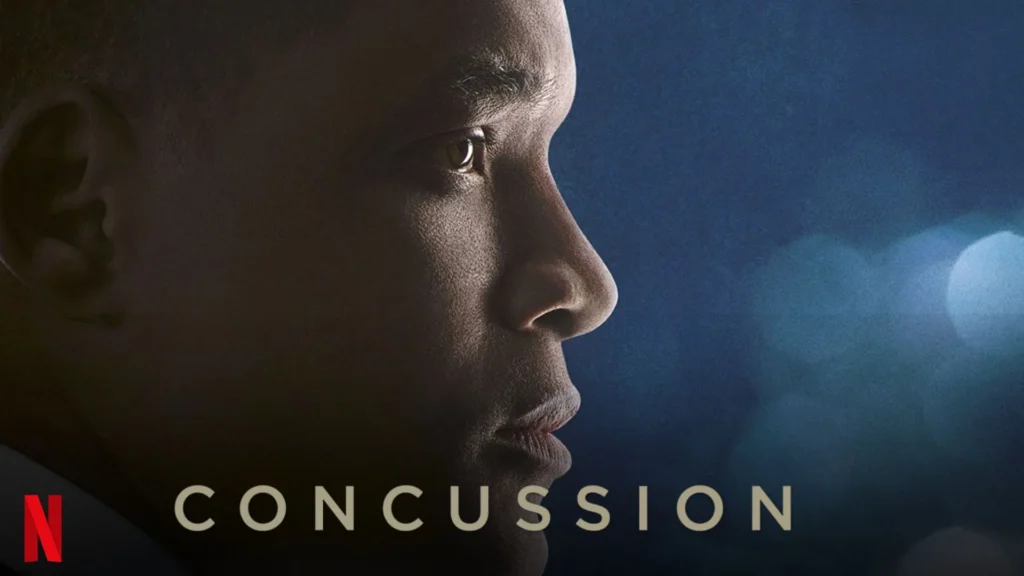 Despite the NFL's success and football's popularity in America, concussions are one of the sport's biggest problems since they occur frequently in such physically demanding activity. In this sense, Concussion is a film that emphasizes the effects of concussions on players' brains.
In this film, Will Smith plays a doctor researching the many concussion-related impacts on athletes. Families watch the odd behavior of the athletes who have sustained multiple concussions, so we can understand how the players' mental health is impacted.
American Underdog (2021)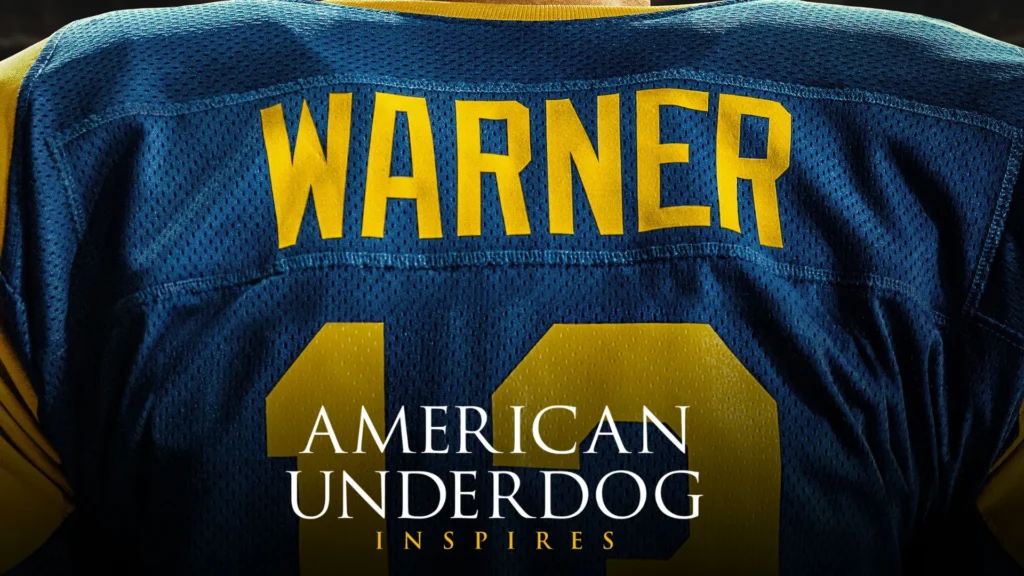 Kurt Warner, a football Hall of Famer, rose from being a stock boy at a grocery store to becoming one of the best NFL quarterbacks of the modern period and winning a Super Bowl with the St. Louis Rams in this 2021 biopic. Zachari Levi, who plays Warner, makes a commendable transition from the silly superhero in Shazam to the endearing hero who realizes his lifelong dream of playing football, partly with the help of spirituality and family.
The Blind Side (2006)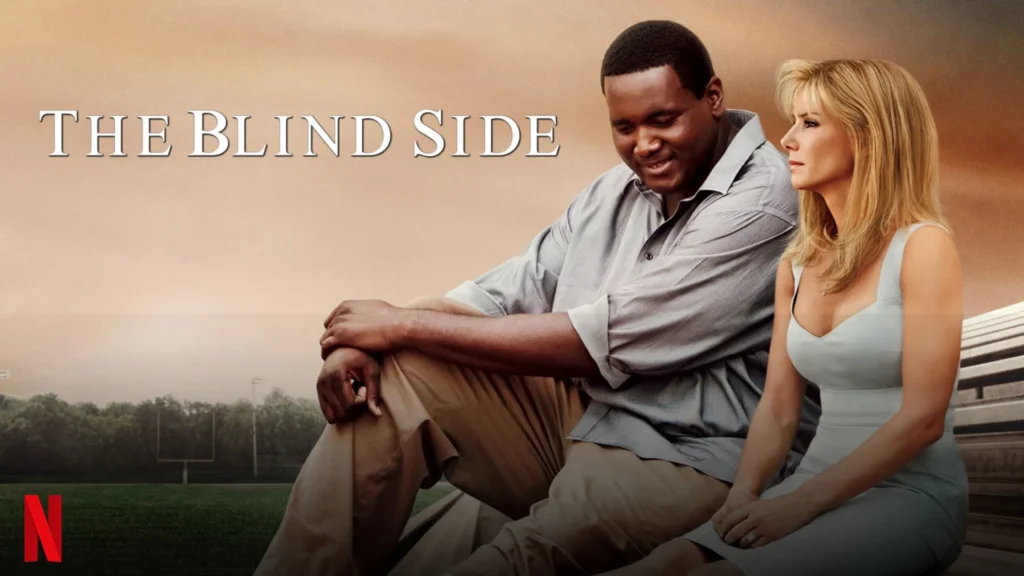 The Blind Side stars Sandra Bullock and follows a true story that make viewers get a little hope in their life. It covers the story of Michael Oher who struggles to become an NFL player.
Due to his homelessness, Michael Oher, a teenager, was forced to wander in and out of the educational system. Leigh Anne Tuohy and her family took him in and were appointed as his legal guardians.
Hope you must watch all these gems to know the struggles behind the top successful people. You can watch it on Netflix, Disney, Hulu, HBO, and other streaming platforms too.