Flack Parents Guide
Know Flack Age Rating the TV series Flack is explained here. why Flack receive this age rating?  Read the complete information here. MPAA, TV rating. Flack Parents Guide. what age rating in the UK, US, Spain, Australia and Netherland, and other countries.
 Director and production 
A British dramedy television series. Created by Oliver Lansley. Directed by Peter Cattaneo, George Kane. The first season was premiered on 21 February 2019 on POP, However, the second season will premiere on 11 June 2021 on Amazon Prime Video in the US. Producer by Oliver Lansley, Production companies are CASM Films, Hat Trick Productions
Flack Official Poster and Details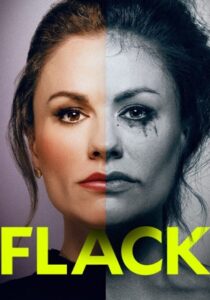 Note! If you already watched the series, please inform us about the parental guidance here with your support, we can bring out a better vision to everyone.
Series Name–Flack
Age Rating-TV-14
Release Date –June 11, 2021 (USA)
Episodes-12
Season-2
Run time- 50 minutes
Official website–Amazon_prime_video
What is Flack age rating
MPAA – NR

BBFC -15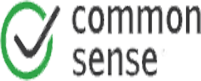 CommonSenseMedia  -16
In fact, the age rating, fixed by MPAA( Motion Picture Association of America TV Series rating system), BBFC, (British Board of Film Classification), CSM (Commonsense media and), TV Parental Guidelines (A television content rating system in the United States). The board provides the information of the content shown in the series so that you can decide that the series is appropriate for your children or not.
Flack rated TV-14 for the contents shown in the Series. They included Strong sexual innuendo, Severe curse words, Reality show, Comedy, Simulated sexual acts, Brief Nudity, etc…
If you have watched the TV Series, please provide the comments and thus help other kids/parents with the age rating and its contents.
Recommended by Amazon
Details of Parental Guidance for Flack
The TV Series, Flack Age rating, is TV-14.
VM16 in Italy,12 in the Netherlands,18 in Spain, 15 in the United Kingdom, TV-14 in the United States.
Flack Overview | Flack
Parents Guide
The Episodes of season 1 include
Anna Paquin stars as an American PR working in London clearing up the messes of her clients while her personal life falls apart. Her first client is popular TV chef Anthony Henderson (Max Beesley) whose family-man image is about to be shattered with a kiss-and-tell looming.
Strong sexual innuendo
Severe curse words
Reality show
Comedy
Simulated sexual acts
Brief Nudity
People are slapped
Drinking alcohole
Drugs use
The Episodes of season 2 include
The frequently stubborn Robyn attempts to accommodate her connections while her family, companions, and associates, all while her customer issues meddle, regularly through her own effort, with everybody's lives working to an irreversible peak
Violence
Strong language
Male butt seen
Drinking alcohole
Drugs use
Smoking
Comedy
We will update more details very sooner
The TV Series, Flack Age rating, is TV-14, This Series may be unsuitable for children under 14 years of age
Wallpapers and Images of Flack
Official trailer of Flack
[youtube https://www.youtube.com/watch?v=Dqo0rwt27tg]
Summary Of Flack Cast
Anna Paquin as Robyn, Genevieve Angelson as Ruth, Lydia Wilson as Eve, Rebecca Benson as Melody, Arinze Kene as Sam, Marc Warren as Tom, Rufus Jones as Mark.
Stay tuned to get more updates on the age rating of all TV Series, TV shows, books, and games. Finally, any suggestions are always welcomed. Also, please make use of the comment box for your reviews. We are always providing the complete details on age rating for kids, We will make the easy and best way for your kids.