Fingernails Parents Guide
Fingernails is an upcoming 2023 science fiction romance film that is written and directed by Christos Nikou with writers Stavros Raptis and Sam Steiner.
It casts Jessie Buckley, Riz Ahmed, Jeremy Allen White, and Luke Wilson. The film is produced by Coco Francini, Andrew Upton, Cate Blanchett, Lucas Wiesendanger, and Christos Nikou.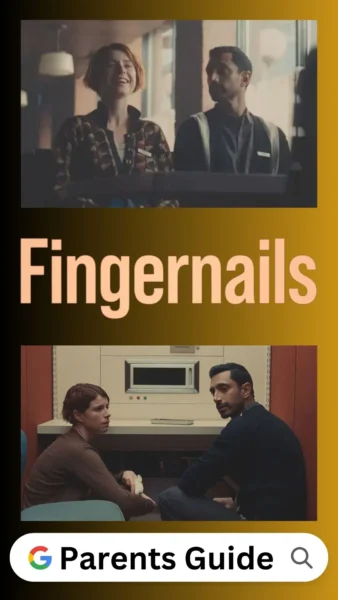 Fingernails Parents Guide
What is the age rating of Fingernails?
Fingernails is rated R for strong language.
It is crucial to note that R-rated movies are strictly forbidden for children under the age of 17 as they contain mature content. Such movies are only intended for adult audiences and should not be viewed by minors.
Fingernails Parents Guide
Sexual content
Kissing scenes
A man kisses on female's chest at the institute
Main characters are found kissing
Both men and females are found in revealing clothes at the institute
Strong use of language
Characters swear
Consumption of alcohol
Fingernails Parents Guide
What is the story about?
The film focuses on Anna and Ryan who are in love, which is verified by a new technology, but Anna is not confirmed about this and has problems with it. To validate herself, she takes a position in a love testing institute and there she meets Aamir.
What is the release date of Fingernails?
Fingernails is planned to be released in limited theaters on October 27, 2023, and also start streaming on Apple TV+ on November 3, 2023.
Fingernails Wallpaper and Images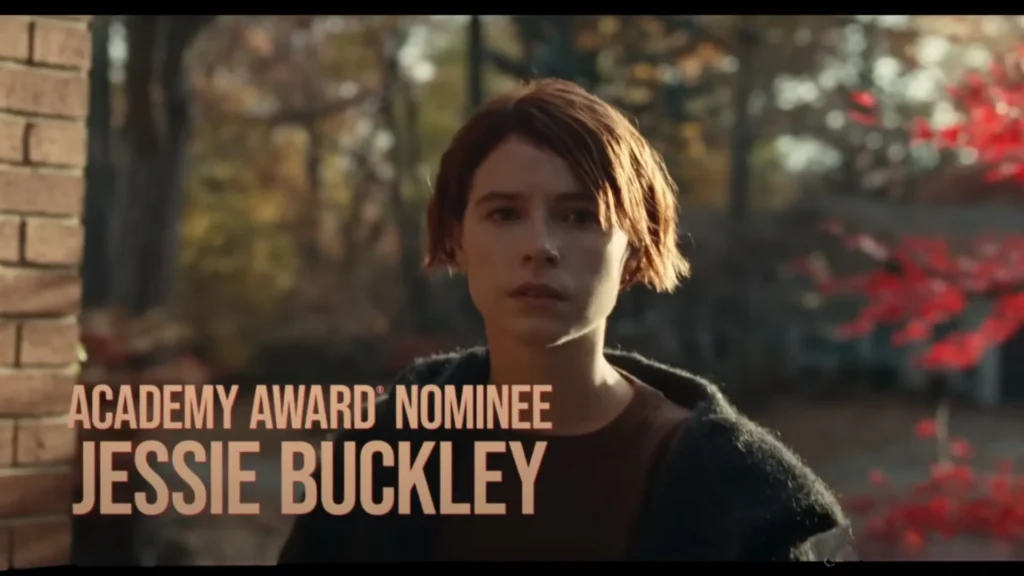 Who is in the cast of Fingernails?
The cast of Fingernails include:
Jessie Buckley as Anna
Riz Ahmed as Amir
Jeremy Allen White as Ryan
Luke Wilson as Duncan
Annie Murphy as Natasha
Christian Meer as Rob
Amanda Arcuri as Sally
Nina Kiri as Liane
Clare McConnell as Carrie
Katy Breier as Alexandra
Juno Rinaldi as Principal
Jim Watson as Dan
Varun Saranga as Garth
Is there any trailer for Fingernails?
You can watch the trailer below:
Age Rating is something that rates the suitability of a movie, TV show, book, video game, or series to its audience. Knowing the Age Rating of a movie, TV show, book, video game, or series will enable the audience to place the content into a category that will enlighten us about which age group can watch that particular content.
The age rating is fixed by the MPAA ( Motion Picture Association of America Film Rating System), BBFC (British Board of FilmClassification), and Commons Sense, TV Parental Guidelines (A television content rating system in the United States).
Fingernails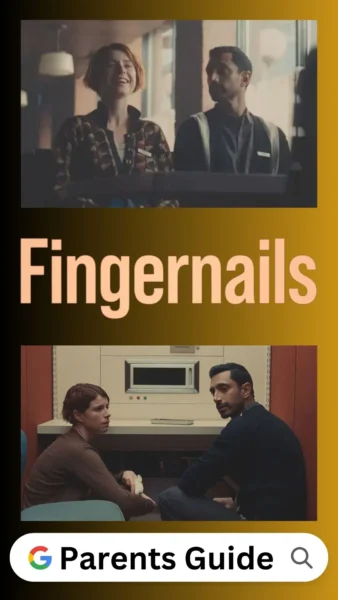 Director: Christos Nikou
Date Created: 2023-11-03 10:04