Dunkirk Parents Guide
Dunkirk is a 2017 Action, Drama, and History film which is written, directed, and produced by Christopher Nolan. It stars Fionn Whitehead, Tom Glynn-Carney, Jack Lowden, Harry Styles, and more.
The film is produced by Emma Thomas, and Christopher Nolan for Warner Bros. Pictures and IMAX Corporation.
Dunkirk was released in the United States on 21 July 2017 by Warner Bros. Pictures.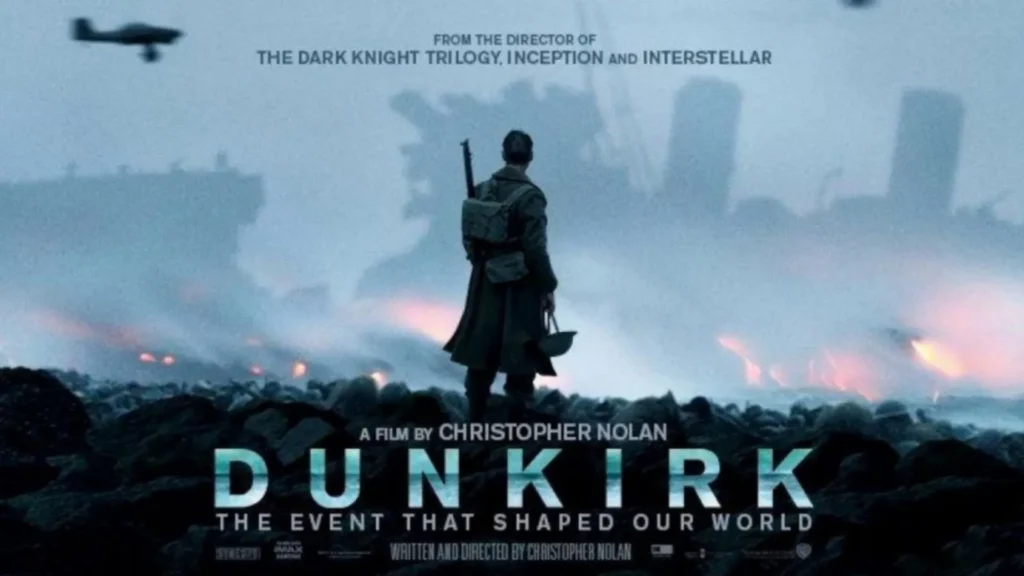 | | |
| --- | --- |
| Name | Dunkirk |
| Genre | Action, Drama, History |
| Release Date | 21 July 2017 |
| Country | United Kingdom, Netherlands, France, United States |
| Language | English, French, German |
| Distributor | Warner Bros. |
Dunkirk Parents Guide
What is the Age Rating of Dunkirk?
Dunkirk is rated PG-13 for its intense war experience and language.
What is PG-13?
Movies that are labeled PG-13 are not considered suitable for children under the age of thirteen, but parents can decide whether or not to allow their children to see the movies.
PG is an abbreviation for 'parental guidance' which means "parents strongly cautioned": it indicates that parents may find some content of the film unsuitable for children under thirteen.
Dunkirk Parents Guide
Strong war violence
Dead bodies
Several explosions and blasts
Bomb blast at plane and ship
A ship is found sinking
Strong use of words
Use of words like sh!t, F@ck, bastard, and more
Dunkirk Parents Guide
What is thr story about?
The film is focused on the Allied forces from Belgium, the Commonwealth of British, Empire, and France who were surrounded and evacuated by German forces during a fierce battle in World War II.
Dunkirk Wallpaper and Images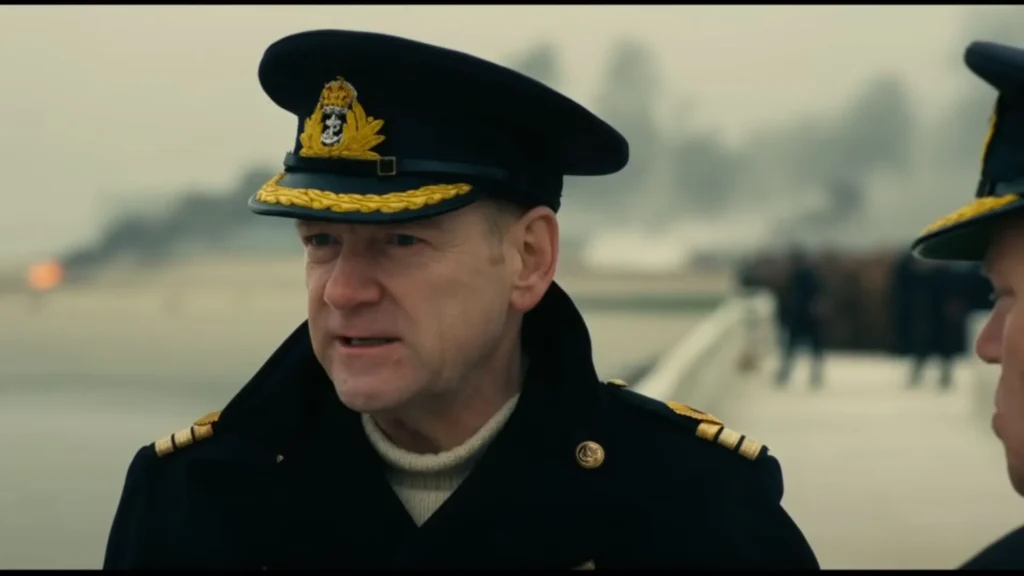 Who is in the cast of Dunkirk?
Here is the list of cast and characters:
Fionn Whitehead as Tommy
Damien Bonnard as French Soldier
Aneurin Barnard as Gibson
Lee Armstrong as Grenadier
James Bloor as Irate Soldier
Barry Keoghan as George
Mark Rylance as Mr. Dawson
Tom Glynn-Carney as Peter
Tom Hardy as Farrier
Jack Lowden as Collins
Luke Thompson as Warrant Officer
Michel Biel as French Soldier 2
Constantin Balsan as French Soldier 3
Billy Howle as Petty Officer
Mikey Collins as Soldier
Callum Blake as Stretcher Bearer
Dean Ridge as Soldier at the Gap
Bobby Lockwood as Able Seaman
Will Attenborough as Second Lieutenant
Kenneth Branagh as Commander Bolton
Tom Nolan as Lieutenant
James D'Arcy as Col. Winnant
Matthew Marsh as Rear Admiral
Cillian Murphy as Shivering Soldier
Adam Long as Sub-Lieutenant
Harry Styles as Alex
Miranda Nolan as Nurse
Bradley Hall as Sailor
Jack Cutmore-Scott as Lifeboat Soldier 1
Brett Lorenzini as Lifeboat Soldier 2
Is there any trailer for Dunkirk?
You can watch the trailer below:
Dunkirk FAQ
What is the age rating of Dunkirk?
Dunkirk is rated PG-13 for its intense war experience and language.
Is Dunkirk suitable for kids?
No, Dunkirk is not suitable for kids.
Who can watch Dunkirk?
Kids above the age of 13 can watch Dunkirk.
Age Rating is something that rates the suitability of a movie, TV show, book, video game, or series to its audience. Knowing the Age Rating of a movie, TV show, book, video game, or series will enable the audience to place the content into a category that will enlighten us about which age group can watch that particular content.
The age rating is fixed by the MPAA ( Motion Picture Association of America Film rating system), BBFC (British Board of FilmClassification), and Commons Sense, TV Parental Guidelines (A television content rating system in the United States).
Dunkirk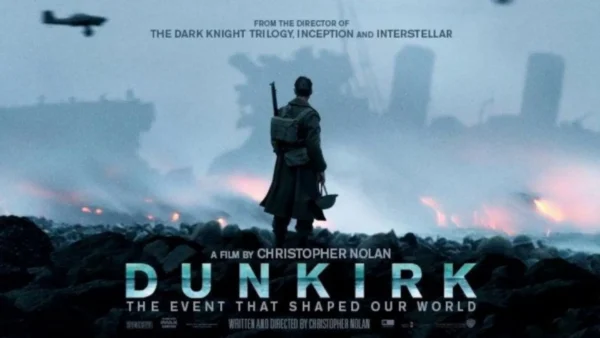 Director: Christopher Nolan
Date Created: 2017-07-21 11:03